10 Used Cars that Will Instantly Make You Awesome – Part I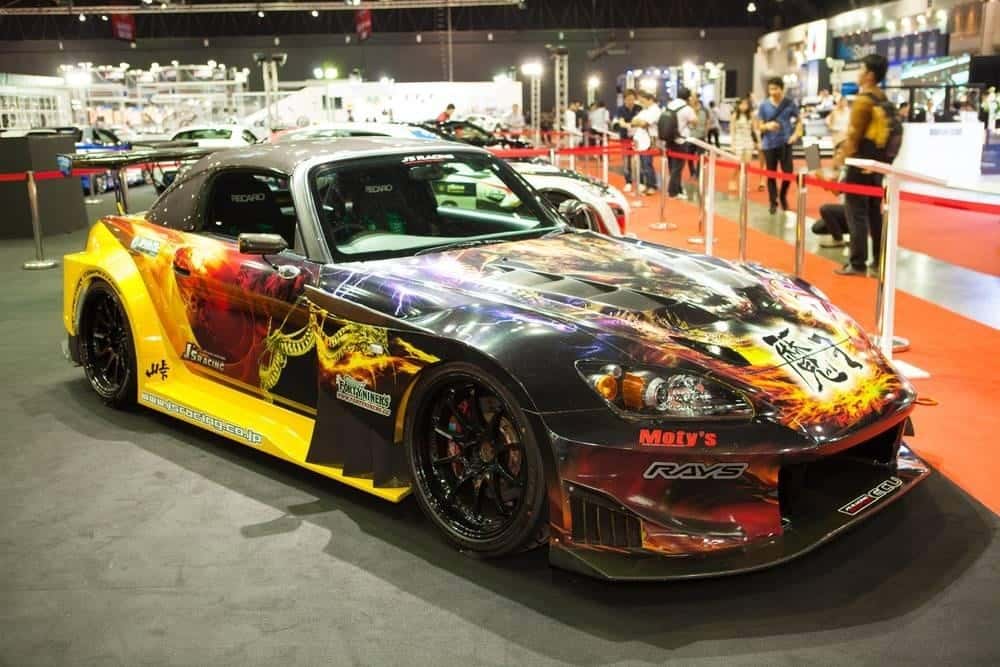 Whether you like it or not, the car that you drive has a significant part in defining who you are. At the very least, your vehicle of choice gives off an impression to the hundreds of strangers on the road each and every day. So, what does your car say about who you are? Take a look at some of the common labels given to drivers in a few of the most popular vehicle segments:
Minivan – A family man or woman. Has given up being cool.
Pickup Truck – A hard worker who is more likely to spend Saturday night around a bonfire, than at a bar.
Electric Car – A "crunchy" man or woman who likely eats a lot of granola, organic fruits and vegetables, and harbors strong convictions about global warming.
Compact Car – A penny-pinching individual who would rather save a few bucks at the pump than restore his once youthful reputation.
Large SUV – A person who either has disposable income to spend at the gas station every day, complete disregards the health of our ozone layer – or a combination of both.
While these distinctions are fun to discuss here and with our friends while driving, they don't always give a fair depiction of the person sitting behind the wheel. If you are currently driving a car that doesn't symbolize your personality in the least, then consider some of these awesome cars that are more than likely to instantly transform you into the cool kid on the block. The best part? These are used cars that you can buy for cheap right here, right now.
10 Used Cars You Can Buy NOW to Become Instantly Awesome
In the first part of this two-part series, we will look at a crop of five awesome cars that will instantly improve your reputation on the road. They may not be the most practical cars ever produced, but they are cheap and awesome. Some of these models are on the cheaper side to begin with, while others tend to offer more economical prices for used versions. Either way, each and every one of them can help restore your on-road reputation and make you into the cool kid you always knew you were, deep down inside. Check them out, below!
Honda S2000: This Honda roadster was retired by the Japanese automaker back in 2009, but it made quite an impression on buyers when it was available during its ten years on the market. The convertible sports car started just above $30,000 back in 2009, which means that after eight years of use, it will cost buyers much less in pre-owned condition. To save even more green, you can opt for an older model, which is just as cool and fun to drive. Equipped with a base 2.2-liter four-cylinder engine capable of churning out 237 horsepower, the S2000 is popular amongst buyers who want the look and feel of a sportscar, without the high-end price.
Subaru WRX: Despite its compact car classification, the Subaru WRX is one cool looking car. With a sleek and athletically toned exterior body, standard all-wheel drive, and a turbocharged four-cylinder engine, the WRX is the compact car that can turn your reputation from drab, to fab. The 2007 WRX started at just $23,995, and can easily be found in good used condition for under $10,000.
Ford Mustang GT: If any car can help you deliver an awesome first impression, it's the American-made Ford Mustang GT. To find a powerful and affordable used version, be sure to look at model years 2010 and older. While they may not churn out quite as much power as brand new models do, those earlier models can still manage up to a 315 horsepower rating. Used Mustang GT models can be found with either a manual or automatic transmission, and with an original starting MSRP of under $30,000, used car shoppers will have no problem finding one for under the $10,000 price point.
Nissan Sentra SE-R Spec V: As long as this name is, it is one of the more affordably cool used cars currently on the market. This limited-edition model of the Sentra was only available during the fifth and sixth generations of the sedan, and added performance-enhanced features, such as larger brakes, a stiffer suspension, and a unique body kit. The Sentra Spec V models from 2007-2012 offered a powertrain capable of up to 200 horsepower, and a base price of $20,820 in 2010. Finding a used version of this unique Sentra may require a bit of patience, but it should be easy to pick up for well under $10,000 once you do locate the one you want.
Mazda RX-8: This lively sportscar had a relatively short-lived life in Mazda's lineup, produced from 2003 to 2012. The sporty two-door coupe may not be available to new car shoppers anymore, but it certainly is alive and well in the used car marketplace. The lightweight design gives this unique car incredible cornering ability, and it was even manufactured with a rotary engine capable of producing up to 232 horsepower when paired with a six-speed manual transmission. The power under the hood, and the design of the car as a whole, gives the RX-8 the track-worthy feel that drivers love. When the final 2011 Mazda RX-8 made its way onto dealer showroom floors, it started at just $32,290. Nearly eight years later, this same capable sports car can be found for well under $15,000, and even less in some cases.
These first five models will obviously catch the attention of drivers passing by on the interstate, but the rest of this top ten list of cool used cars will simply blow you away. Be sure to check out the second part of this exciting series, and determine which affordable used car is the right one to move your highway status from dull to dazzling. All you have to do is determine which one fits your personality, and head to online.cars where the team will get to work locating which of these cool cars you want. But first, continue on to the next post, and see which of the next five cars interests you the most.