The Ultimate Car Dealer Championship Battle: Ricart Ford vs online.cars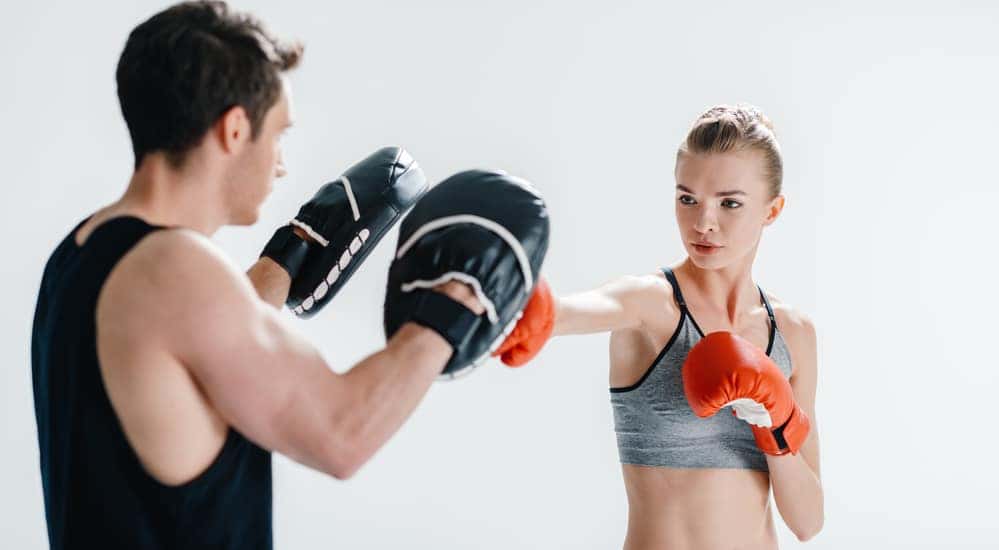 It's time to settle the debate once and for all. There's no more beating around the bush or playing coy. We're going to take a long hard look at an age-old question that has been on the minds of consumers for years: which car dealership is really better when it comes down to choosing between Ricart Ford vs. online.cars. We know, it seems implausible that this could still be up for debate – after all, we are pretty sure it's easy to see which dealership is, in fact, the superior place to shop. However, we're going to break it down and let the two dealerships battle it out for themselves. It's the battle between Ricart Ford vs. online cars – so let's get ready to rumble!
Throwing the First Punch: Location & Hours
Let's start with the basics. Which of these car dealerships is easiest for customers to access? Well, Ricart Ford is conveniently located at 4255 S Hamilton Road in Groveport, which is certainly a good location for customers who live in the nearby neighborhoods. Ricard Ford also has competitive operating hours – the showroom is open Monday through Friday from 10:00 AM to 8:00 PM, Saturdays from 9:00 AM to 8:00 PM and it's even open on Sundays from 12:00 PM to 6:00 PM. It's no wonder that most local car dealerships cannot compete with Ricard Ford and it's a great location and extremely accessible hours.
Of course, online.cars isn't exactly what you'd consider to be "most local car dealerships". In fact, online.cars is pretty much in a league of its own when it comes to offering the most convenient location and hours. online.cars is an internet car dealership, which means anywhere you go with a smartphone and an internet connection is essentially an online.cars dealership. No matter if you're killing time waiting to pick your kids up from school, on a quick lunch break from work or even if you are just taking a breather from watching TV and scrolling through Facebook at night, you can always simply type in "online.cars" and the information superhighway will whisk you away to your one-stop automobile shop. You really just cannot ask for a more convenient location than right in the palm of your hand.
The very best news about shopping at online.cars? Well, just like all of your favorite websites, online.cars is available 24 hours a day, seven days a week. Consider online.cars the dealership that never, ever closes its doors. So no matter if you're sipping your coffee bright and early or enjoying a relaxing glass of wine in the evening, when you car shop through online.cars, you have the ability to shop on your time schedule, not some dealership's schedule. After all, why should you have to change your weekend plans to be able to get to Ricard Ford for 9:00 AM on a Saturday? Or worse, leave work early to attempt to buy a car by 8:00 PM? After all, everyone knows the car shopping process takes hours – that is unless you shop online.cars and utilize their extremely streamlined purchasing process.
Second Round: The Purchasing Process
Now, we don't want to oversimplify, but for the most part, when you buy a car from a dealership the process pretty much remains the same, no matter where you go. You show up, meet a pushy sales guy, then walk the lot until you finally settle (or get strong-armed) into agreeing to buy a car that more or less is what you hoped to find when you decided to buy a car. After that, you have to hash it out with the finance team and – trust us – the haggling may take hours… especially if you're working with less-than-stellar credit or if you have an especially eager sales person trying desperately to make their commission. Once you finally get your finances and loan terms sorted out, then you get to deal with signing all of the paperwork to take ownership of your new car. You may even have to deal with the disposition of your trade-in if you have a vehicle you're using for equity. To be blunt: traditional car shopping is the worst – and Ricard Ford is a traditional car dealership.
This is where online.cars comes in and delivers a solid punch to the same-old, same-old traditional dealerships. When you buy a car from the comfort of your own home while using online.cars, you simply have to fill out a short questionnaire that asks a few questions about the type of car you're interested in purchasing – simple things like the make, model, year, transmission type, maximum mileage, and maximum price you're willing to spend. online.cars also asks that you tell them the trim type and color you'd like your ride to be… because after all, very few people are going to be psyched about driving a fluorescent orange Toyota Camry. Don't worry about being limited to just checking off a few boxes though. If there are specific things you'd like your new to car have – such as a leather-wrapped heating steering wheel or a panoramic sunroof, simply add those features into the blank comment box. Our team will then take your information and do their best to find a car that matches your criteria.
How do they do this? Well, at online.cars, salespeople aren't limited to just browsing through the hundred or so cars on their lot. Instead, online.cars sales members can access a nationwide database of car dealerships to find the exact car you're looking for. Once your sales guy has tracked down a few options that you'll like, you simply have to go through your email and choose the one that's best for you. Filling out paperwork is a snap thanks to our electronic signature ability and you won't have to worry about figuring out finances on your own – online.cars has a top-notch financial team that's always happy to answer your questions and help you find the best financing options. Even if you have lousy credit, thanks to online.cars nationwide network of lender, finding a financing option for all credit types is never an issue.
The Knock-Out: Little Extras at online.cars
Sure, traditional car dealerships offer their clients little extras such as a free oil change or a complimentary cup of coffee. At online.cars, the little extras are a little more… well, extra-special. We're talking free delivery of your new car to your home or your office – with a full tank of gas included! In fact, you'll even get a free lifetime mechanical warranty if you buy through online.cars. And best of all, if for any reason you change your mind once you see your car sitting in your driveway, simply take advantage of online.cars three-day/150 mile money back guarantee and absolve yourself of any buyer's remorse.
The Champion: online.cars
There's absolutely nothing wrong with buying a car from a traditional car dealership like Ricard Ford, but there's also absolutely no reason to buy a car from a traditional car dealership like Ricard Ford when you have the option to buy from online.cars. From start to finish, when it comes to car shopping, online.cars is clearly the champion of car dealerships.