5 Reasons to Buy a Used Chevy SUV for Your Summer Excursions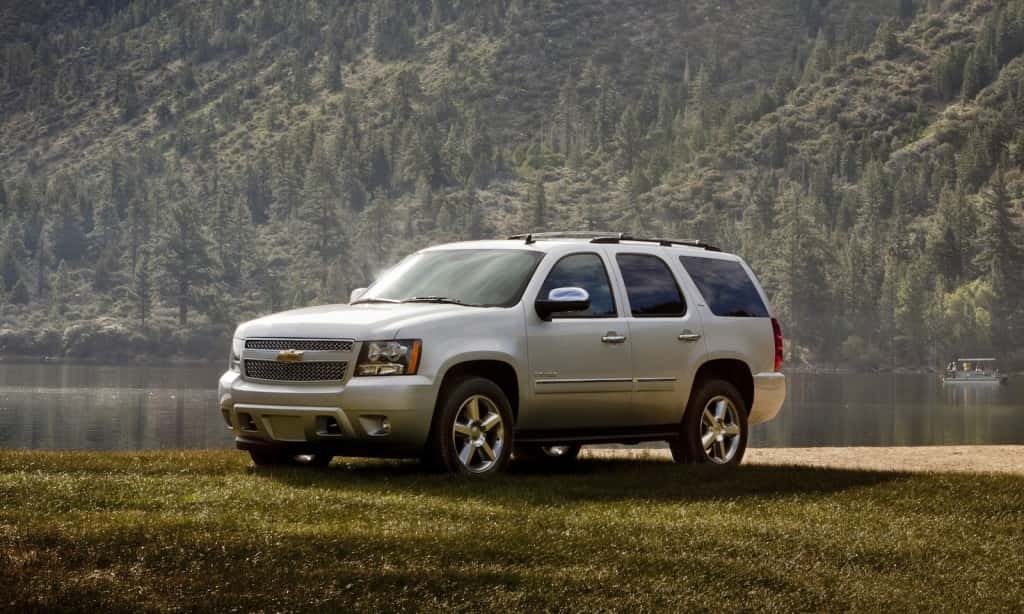 If you are in the market for a new vehicle this year, then you are a part of a large number of Americans who are setting out to accomplish the exact same goal. Because so many drivers are looking to buy, it is a great time to get in on the action. While some of these people will be looking to purchase a new vehicle, the vast majority of car buyers in 2016 are looking for quality used cars. Columbus, Chicago, Miami, and all of the way to California – consumers are itching for a good deal on a great car, and they are succeeding.
Why Buy Used?

Buying a used vehicle, whether it's a compact sedan, full-size SUV, or mid-size pickup, is oftentimes the most financially responsible way to get behind the wheel of the car you need. Buying the base model, bare-bones version of your favorite Chevy can still be exciting, but the real thrill comes from opening up your power sunroof, while your ventilated leather seats cool you on a hot August day. These bells and whistles may not be entirely necessary, but they sure are nice to have. They also come at a premium when purchasing new, which means you will end up paying for every upgraded amenity on your new vehicle. Rather, buying used ensures that your purchase is not only maxed out with the most updated technology, but that you aren't being nickel and dimed over every last detail.
Chevy SUVs are HOT This Summer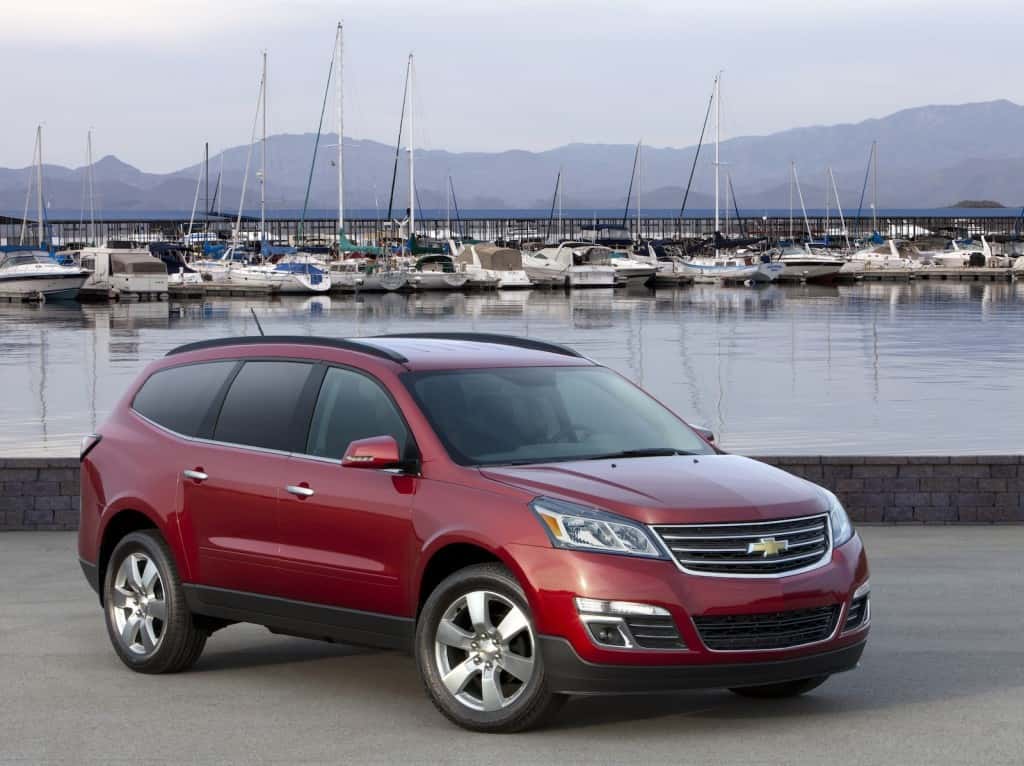 With the average price of gasoline plummeting across our great nation, families are more interested in setting out on the open road, than going wheels up after waiting hours at the crowded airport. With the summer road trip trending back into style, drivers everywhere are looking for the best SUVs to help get them where they are going in comfort, style, and with every bell and whistle they can manage.
Chevrolet has the most extensive and comprehensive lineup of full-size SUVs than any other automotive brand. From compact, to as full-size as they come – the bowtie brand is the ultimate go-to for all things SUV. Stick the money you would've been saving up for plane tickets and rental cars for future family vacations, and invest in a quality used Chevy SUV. With great low-cost of ownership ratings, and some of the best safety ratings in the industry – Chevrolet SUVs are what you need to get your family going this summer.
Top 5 Reasons to Buy a Used Chevy SUV TODAY

We thought it would be appropriate to narrow down the long list of reasons to purchase a used Chevy SUV this summer to just five. With the bowtie brand's SUV lineup consisting of five strong models, it was the perfect way to tie in the commitment Chevrolet has to this segment, and to the drivers behind the wheel of it. From the compact crossover Trax, to the midsize Equinox and Traverse, to the larger Tahoe and Suburban models, Chevrolet has you covered. Each of these SUVs has won numerous awards for their exceptional performance, reliability, safety, and quality. The newest versions of these SUVs range in price from the low $20,000s, to just under $50,000. With brand new models this affordable, you can only imagine the money you will save by purchasing used models this year.
Without further ado, let's discover a few of the reasons that buying a used Chevy SUV in 2016 is a great idea.
Award Winning – Earlier, we touched on the fact that Chevy SUVs are continually earning awards in every category, from various automotive institutions. The 2015 Suburban and Tahoe were declared to be "The Best They've Ever Been," by big names like Motor Trend, Vincentric, KBB.com, Automotive News, and Car and Driver. Both of these full-size SUVs were redesigned for the 2015 model year, and critics were more than impressed with what Chevy had in store for both models. The 2015 Tahoe and Suburban have both been on the road for nearly two years, making them ripe for pre-owned picking. Both of these models are higher end on the Chevy SUV totem pole, which means that pre-owned buyers are more likely to find upscale versions of these two vehicles, for much less than they would pay new.
Newest Offerings – For the 2015 model year, the Trax made its official debut in the United States. Despite it being on the market in other countries since 2012, the subcompact crossover is a new player to the American automotive market. With the lowest starting MSRP in the Chevy SUV lineup, the Trax is also the most affordable of the five models to purchase used. With the newer model year, drivers are more likely to find a Trax that is in pristine condition, with more amenities.
Multiple Options – The Chevy SUV lineup ranges in size, price, and everything else you can imagine. This makes buying a pre-owned version of one of these vehicles not only possible, but also practical. The Chevy Traverse, for example, may still be classified as a crossover, but it's full-size status in that segment makes it one of the largest in its class, and features some of the best fuel economy numbers. With such flexibility in all of the categories that matter to used car buyers, the Chevy SUV lineup is the most comprehensive in today's market.
Certified Pre-Owned – Chevrolet has one of the most reputable and extensive certified pre-owned vehicle programs in the industry. With bonuses such as extended factory warranties, complimentary road side assistance, complimentary three month subscriptions to OnStar and SiriusXM Radio, and more – the Chevrolet Certified Pre-Owned program is available on all of their latest used SUV models. Not only will you drive away knowing that you have the best possible used version of your Chevy SUV, you will also have peace of mind knowing that it is protected and backed by the best automotive brand name in America.
Keeps Your Family Safe – Whether your used Chevy SUV purchase is intended for long cross-country road trips, or quick runs across town, you can be assured that your vehicle will keep you and your loved ones safe. Chevrolet SUVs have some of the highest safety ratings of any other automotive brand, and are equipped with extensive standard safety features. Buying a used Chevy SUV gives drivers the chance to take advantage of advanced safety technology that they would not have been able to afford otherwise. Things like lane keep assist, blind spot monitoring, and forward collision alert, can cost a lot up front new, and save used car buyers a lot of money, and a lot of unnecessary worry.
Be sure to check out used Chevy SUVs for yourself, and see why the bowtie brand is the ultimate go-to for your summer road trip adventure.