Bad Credit: No Longer an Obstacle in Getting an Auto Loan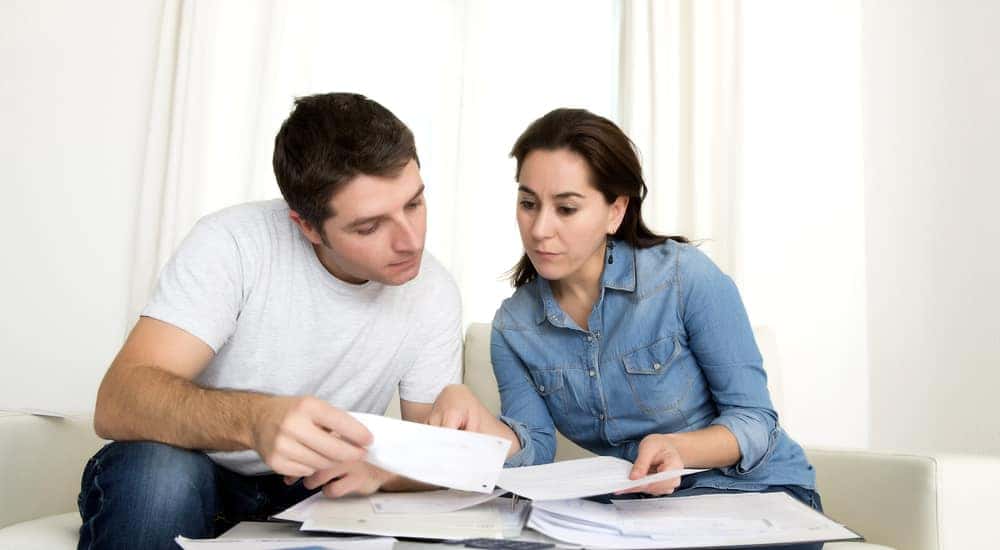 Whether you need to get to work, take your children to school or run errands, having dependable transportation is necessary. If you live in an area where public transportation is available, your concerns may be addressed. However, what do you do if public transportation is not available, your need exceeds the capabilities of the transportation services available, or you just want to have your own transportation? Your next step is probably considering an auto loan. For many, that can be somewhat of a daunting task, but for those who have challenged, or "bad" credit, the situation may seem even more dire. So, what do you do when you need to obtain an auto loan with bad credit in Columbus?
First, it's important to know there is hope. Due to poor financial decisions, economic highs and lows, unemployment, unexpected medical bills or any number of other emergency situations, someone who may have had great credit one day could be faced with challenged credit a short time later.
According to a 2014 report by Nerd Wallet, a financial advice company, posted in The Atlantic, medical debt was the number one reason for personal bankruptcy in the United States.  You're not alone if you find yourself in a bad financial situation. Thankfully, the financial and credit counseling industries have also taken note of changing circumstances and have helped create options to help individuals who have fallen on hard times and have difficulty accessing an auto loan due to bad credit.
Here are a few steps someone with bad credit can take to get their first or next auto loan:
Know your credit score. So many times, people automatically assume they have bad credit because of certain financial decisions, such as making late payments, or because someone told them they had bad credit. Don't just assume. According to a 2012 CouponCabin.com report, 60 percent of individuals between the ages of 18 and 34 were not even aware they had a credit score. It is very important to know the facts. First, understand what your credit score is. According to Credit Karma, your credit score is defined as your creditworthiness, and there are factors taken into consideration when making that calculation.  Next, check your credit report on an annual basis. Per the federal government, you can visit AnnualCreditReport.com and get a free annual credit report from each of the major credit reporting bureaus (Experian, Equifax, and Transunion). Carefully review each report for any errors. If any errors are found, immediately reach out to the respective credit bureau to report your concerns. These reports will not only provide a snapshot of your financial situation, but they will also provide insight on how to improve your credit score by pointing out what the reports call "risk factors."  Finally, if you still have questions or feel you need professional assistance in addressing any credit concerns, you can also reach out to the Federal Trade Commission (FTC), which provides a variety of resources and has representatives available to answer your questions.
Sit down with your personal financial institution. Don't overlook an excellent resource right under your nose. If you have an established relationship with a financial institution, the institution may be more likely to offer a loan in spite of bad credit because they want to maintain and potentially expand the banking relationship. Make an appointment and talk to one of the institution's loan officers.
Visit a local credit union. According to a 2016 LinkedIn article, Maryanne Keller posted to the site, credit unions have quickly and successfully filled a need in the auto lending industry. As of the article's date, credit unions were the second largest originator of auto loans. Why, do you ask? One reason, according to U.S. News & World Report, is credit unions' credit approval process is not as strict as most banking institutions. Therefore, a credit-challenged individual may have a higher probability of approval.
Consider purchasing a new car instead of a used one.There was once a time when the thought of someone with bad credit obtaining a new car loan would not seem possible, but times have changed. According to Ronald Montoya, consumer advice editor for Edmunds.com, a lender sees making a loan for a new car rather than a used car as a wiser investment when it comes to someone with bad credit. According to Montoya, a new car provides more collateral and it is theoretically less likely a person's funds will be diverted to cover maintenance or other repair expenses on a new vehicle.
Sit down with a dealership that specializes in working with individuals with bad credit. Most dealerships have access to hundreds of lenders, which greatly improves the probability a lender is available who has experience working with individuals with bad credit. It's important to conduct research to locate these dealerships. Consider taking someone with you who can share in the decision-making process. Once you've narrowed down your options, carefully evaluate the lending terms to select the lender that best meets your financial goals.
Don't give up… No does not mean impossible.There's no way to sugarcoat it. Rejection hurts, and it leaves doubt in your mind. The good news is, there are so many options available. There is no longer a one-size-fits-all model when it comes to auto loan approval. As Jon Van Alst, staff attorney with the National Consumer Law Center, stated, "Even if your score is tarnished, you may have a better chance than someone with the same score and no [credit] history." So, when one lender says no, thank them and move on to the next.
Opportunities are bountiful in Columbus. An obstacle or a setback, such as bad credit, no longer means you cannot achieve any goal you set for yourself, including obtaining an auto loan for a quality, dependable vehicle. For so many years, people have had to forego obtaining personal transportation after finding themselves in challenging credit circumstances. That is no longer the case. With the financial industry understanding, people are human, they make mistakes, and emergency situations arise, assistance and options have been made available. So, if you find yourself in a bad credit situation, know there is help and it is possible to obtain an auto loan.