Four Reasons Why Columbus Residents Should Buy a Car Online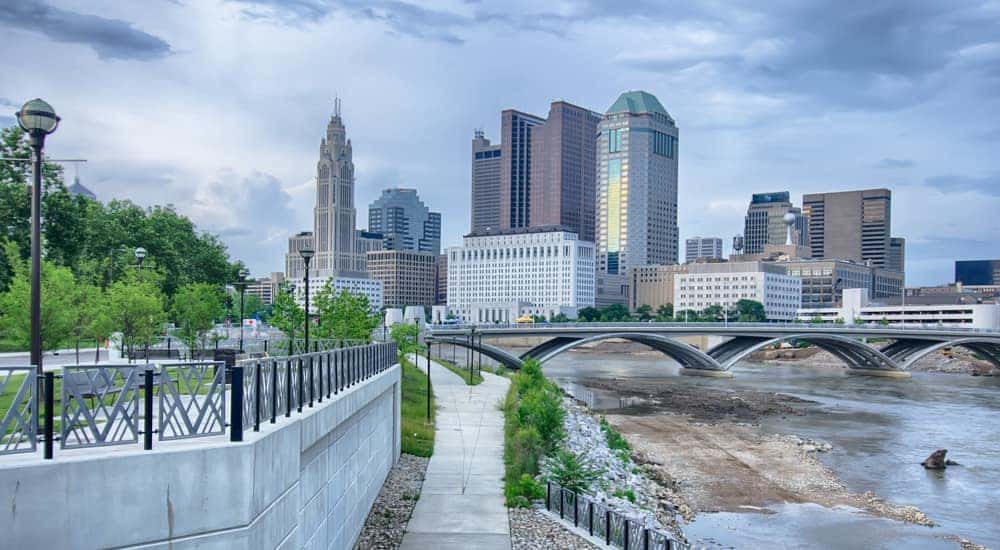 If you're a Columbus, Ohio resident who is currently in the market for a used car, then we're sure you're not looking forward to the impending ordeal. Shopping for a vehicle can be taxing. It doesn't only take hours upon hours looking through various dealerships' inventory. Rather, you then have to proceed to negotiate with the dealership, which can be an entire ordeal in and of itself. At the end of the transaction, you find that you're more relieved at completing the experience, as opposed to being excited at having just purchased a car.
Well, online.cars is looking to eliminate any of the inconveniences that accompany this car-buying routine. This clever business provides prospective used car buyers with all of the factors they're seeking during the buying process, including convenience, protections, and a number of monetary incentives. Ultimately, when you begin to dive into the specifics, you'll find that the traditional route doesn't really provide any benefits at all.
Below, we've provided several reasons why Columbus, Ohio residents should consider pursuing a vehicle online (using online.cars as a basis). Then, when it's actually time to start shopping for that used car, you won't have to spend hours searching for used cars in Columbus, Ohio…
Reason #1: Utmost Convenience
Columbus (and Ohio in general) are hubs for automotive dealerships. However, traffic in these cities can be absolutely awful, and it can take hours or even days searching around these various businesses for the picture-perfect ride. Even then, since you're essentially limited to the vehicles that are sitting on these lots, there's a good chance that won't even come across your ideal ride. In this scenario, you're forced to settle for a car that you're not all that in love with.
However, all of these inconveniences are avoided when you opt for an online seller like online.cars. This business provides customers with the easiest car-buying process possible, as these individuals can complete the majority of the transaction from the comfort of their own house. To initiate the buying process, these prospective buyers simply have to submit an inquiry to online.cars, specifying specific attributes (including year, mileage, price, make, model, trim, color, and transmission) that they're seeking. The business will then dive into their nationwide database to find an applicable hit, and you'll soon be cruising around Columbus in your ideal ride.
Reason #2: Variety of Protections
We understand how unpredictable Ohio weather can be. Therefore, since your vehicle is particularly vulnerable to the varying temperatures and precipitation, you'll want your recently-purchased car to be accompanied by some types of mechanical protection. Fortunately, online.cars delivers in this regard. The business accompanies each of their vehicles with a free lifetime mechanical warranty, meaning you won't have to dig into your bank account (or rely on an untrustworthy mechanic) in order to fix up your ride. Of course, there's a good chance that your vehicle won't have any issues in the first place. After all, online.cars also includes a clean CARFAX Vehicle History report, so you can anticipate any mechanical problems before you commit to a purchase.
Speaking of protections, online.cars also recognized the obvious quandaries that accompany this car-buying route. Specifically, these customers don't have the opportunity to view or test drive their targeted car before committing to a purchase. Realistically, this means they're risking the fact that they might end up with a lemon or a car that isn't a proper fit. If this happens at a traditional dealership, you'd be forced to tolerate your purchase. Fortunately, online.cars provides their customers with a three-day/150-mile satisfaction guarantee. Therefore, if you find that you may have made the wrong decision, you won't deal with any hassles as you're trying to return your ride.
Reason #3: Monetary Incentives
Considering all of the advantages that online.cars provides, Columbus residents may assume that they'll find a better value when shopping at a traditional dealership. However, this online business also provides customers with a number of financial benefits, as well. For starters, they offer a $500 lower-price guarantee, meaning you'll be hard-pressed to find a better deal elsewhere. Furthermore, they promise to deliver your recently-purchased car to your doorstep for free. If you were purchasing a vehicle from an out-of-state dealership, you'd normally have to pay an arm and a leg for this luxury.
Perhaps most importantly, online.cars provides a unique opportunity for those with struggling credit. If you've found that it's particularly difficult securing financing for your "new" ride, you won't have to worry when it comes to online.cars. The business converses with dealerships from across the country, increasing the chance that they'll come across a reasonable financing deal. In fact, the business is so confident, they promise that their customers can get pre-approved regardless of their financial situation.
Reason #4: Ability to Sell Your Car
Incredibly, online.cars even provides their customers with the opportunity to sell their vehicle through the business. Thanks to this advantage, these individuals don't have to go driving around Ohio in pursuit of the best possible trade-in deal. The business will provide you with an instant quote on your particular car, maximizing convenience. If you commit to a deal, they'll also pick up the recently-sold car directly from your house. You can then receive a check for your transaction, or you can use the value of the car towards another online.cars purchase.
So what are you waiting for? The advantages for Columbus, Ohio residents is evident. online.cars provides these individuals with a bevy of incentives for pursuing (or selling) a vehicle through their services. Whether you're looking for convenience, monetary benefits, or protections, you'll surely find them from online.cars. Ultimately, you'll find that you'll never want to visit a traditional dealership again! So let's get moving and send in that inquiry today! Before long, you could be cruising around Columbus in your recently-purchased car.