Shop Smart and Buy Used at online.cars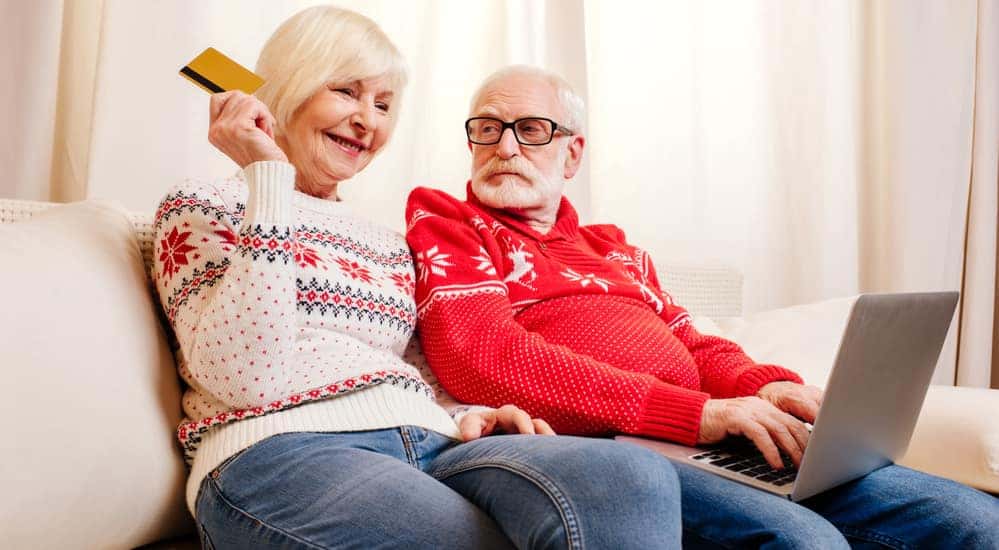 There are so many good reasons to buy a used car – in fact, many financial experts recommend bypassing the brand new models and heading straight for the used car section of your local dealership. However, the only problem with that logic is that if you shop local, you're still limited to just the available inventory that your local dealership has in stock. While we at online.cars certainly believe that buying a used car for sale in Columbus, Ohio is the smart way to shop and save money, we also know that if you shop online.cars, you'll open yourself up to the world of used car inventory that goes well beyond just the local zip code.
Why Buy Used at online.cars?
Start to Appreciate Depreciation
Most people agree that while it's always nice to be the very person to drive a new car, it's not worth having to earn that privilege by taking a massive loss when it comes to depreciation. Did you know that when you drive a brand new car off the lot, you've already lost an estimated eleven percent of your car's value – all due just to depreciation? If you think that sounds bad, just wait until we tell you that after just one year of ownership, your brand new car will have lost an estimated 19 percent of its original value… again, you can thank depreciation for that.
Ensure Extra Savings
So right off the bat, you can factor in decreased depreciation loss as one fantastic (not to mention financially-savvy) reason to buy a used car. If you still aren't convinced that you'll save money if you buy used, then consider that you'll most likely also pay less when it comes time to insure your car if it's an older model vehicle. Of course, the caveat here is that you want to be sure your older model used car is still modern enough to have features like an anti-theft system – but many used cars on the market these days are simply not that "old" – they just didn't sell within their model year, so they should be just as well-equipped as their newer counterparts.
Try a Top-Tier Trim
Which brings us to our next point: most car manufacturers do not release brand-new, totally overhauled models every year. Sure, they might make a tweak here or a change there, but for the most part, cars are fully redesigned every four-to-six years; which gives you a lot of wiggle room to shop within the same generation of car model. Why does this matter? Consider this – if you were to go out and buy a brand-new 2018 model car, most likely you probably couldn't (or simply wouldn't) splurge on buying the very top trim of that model… the top trims are typically much more expensive than the base or lower level trims and if you're watching your pennies, the trim level is the first place to save a little money. However, if you buy a used car that is in the same generation as that 2018 model but is just a few years older, you'll be able to afford a higher trim level simply because the car will have a lower sticker price… even though it's virtually the exact same car as the brand new model. This means that instead of shying away from getting heated seats, leather upholstery and a sunroof on a new 2018 model, you'll be able to put some of that money you've saved towards buying used into buying a higher trim level – and therefore more luxurious – used model car.
online.cars: Buy the Used Car You Actually Want
Unlimited Inventory
While the bonuses of buying used certainly apply to used cars found on local lots, there's a reason shoppers who buy used vehicles from online.cars rave about their satisfaction – and that's because, at online.cars, you don't have to worry about limited inventory when you shop. Thanks to our nationwide-network of dealerships, we have access to over 10,000 vehicles – new, used, sedans, SUVs, trucks – you name it, we can find it. Don't restrict yourself to a mere handful of used cars on a local lot; shop online.cars and let us find the best used cars that match your needs and your wants.
Personalized Shopping
There's another reason that people love to shop online.cars and that's our specialized and personalized service. We keep mentioning our vast inventory but don't worry, that doesn't mean you need to shift or scroll through hundreds of web pages searching for a used car that you're interested in. At online.cars, we've put you in the driver's seat when it comes to buying your used car. Simply visit our website and complete a short questionnaire detailing the make, model, year, trim type, transmission type, maximum mileage, maximum price and even the color that you'd like your used car to be and click submit… after that, it's out of your hands while our sales team combs our vast, nationwide inventory looking to find several car options that best match your criteria. Once we've located a few models we think you'll love, we send the information over to you and let you choose the model that you want to bring home. All of the paperwork is handled electronically, and we even deliver your used car right to your home or office -in fact, to show our appreciation, we make sure the gas tank is full as well. After all, you want to start driving your car as soon as possible, right?
Satisfaction, Guaranteed
Now everyone knows that when you take too many shortcuts or always opt for the most convenient option, sometimes you sacrifice quality or service. At online.cars, we guarantee that just because you have taken the stress and hassle out of used car shopping, you don't have to worry about sacrificing anything at all. As a matter of fact, we are so confident that you'll love your new-to-you car so much, we've even backed it up with a three-day, 150 miles back satisfaction guarantee. If for any reason your car isn't exactly what you wanted, simply let us know and we'll make it up to you.
Shop Smart with online.cars
Between the money, you'll save buying a used car and the aggravation you'll save by heading straight to the most convenient dealership, you'll be feeling like a million bucks while you're cruising around in your new-to-you used car when you shop with online.cars. Simply visit online.cars today and let us help you find the perfect used car for you!