What Those With Challenged Credit Need to Know About Car-Buying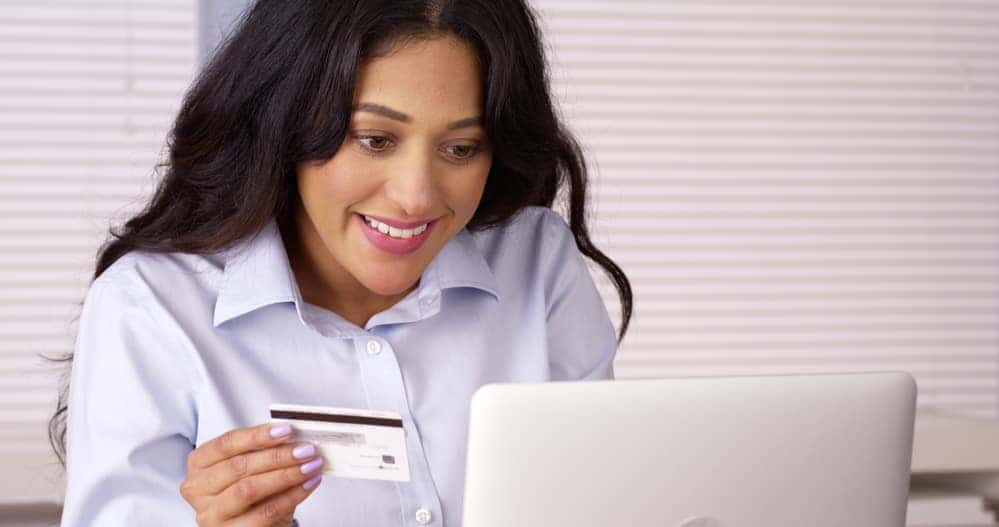 The process of buying a vehicle can be daunting, but that challenge increases exponentially when the buyer lives with challenged credit. From coast-to-coast, more Americans are finding themselves credit-challenged, forced to research their financing options.
In performing due diligence on bad credit car loans, Columbus drivers need to be aware of the same information available to drivers in Boston or Seattle. That there is no need to settle for shady financing or buying from questionable cash-based dealerships. While many car buyers may not feel that such concerns apply to them, the simple fact is that they could be closer than they think to face such challenges in their next vehicle purchase.
Statistics on Financial Stability
In August of this year, it was reported that a staggering 78% of Americans with full-time employment were living paycheck-to-paycheck. In fact, over half of Americans admitted to being indebted to a point that feels 'in over their heads' and is unable to save any more than $100 per month. Because of this, there is a surprisingly large percentage of Americans who have less than $500 set aside for unplanned emergencies. As a result, an unexpected home or vehicle repair or medical emergency could have a huge impact on most families' financial stability.
With this in mind, it becomes easy to understand how quickly any of us could find ourselves faced with challenged credit. Even the slightest interruption in on-time payments to creditors could lead any of us down this path. Even households making more than $100,000 are included in these statistics. Regardless of your savings level or investments, financial stability can easily become a dangerous illusion, making this information important to everyone.
Guaranteed Approval
Whether you have slow credit, bad credit, or no credit at all, it's important to explore every one of your options. But why make it more difficult than it needs to be? At online.cars we can take the guess-work and uncertainty out of your process, allowing you to redirect your energies on more important things.
The bottom-line: we guarantee credit approval to every customer, regardless of your circumstances. How? Utilizing a nationwide network of lenders we are able to field numerous offers to ensure that you receive the best rate possible!
We'll explore more about how online.cars eliminate the stress from car-buying but, for those faced with challenged credit, applying for prompt financing approval is a great first step. Applying with online.cars have NO impact on your credit score, so what do you have to lose (besides getting the car that you want)?
What is online.cars?
Simply put, online.cars' concierge services are a game changer in terms of how to buy vehicles. Respectful of your time, energy and resources it aims to eliminate the stress and burden built into so many car-buying experiences.
Imagine there is no need to explore dealer inventories. No reason to endure high-pressure sales personnel or extended visits to dealerships. Think of how enjoyable car buying could be without having to haggle over pricing, and without the uncertainty of credit approval.
online.cars might best be explained as the Amazon.com of car-buying. Aside from the ease it brings, it follows a very similar philosophy. Amazon founder Jeff Bezos had once explained that Amazon was not in the business of selling products to people, it was in the business of helping people to buy the products that they wanted.
Unlike traditional dealerships, online.cars have no interest in selling you cars that are currently in inventory. They exist solely to help you find and buy the vehicle that you want.
Following the same model as they use to guarantee to finance, online.cars utilizes a nationwide network of dealerships ensuring a more extensive selection of vehicles than any individual dealership could ever aspire to.
Combining guaranteed credit approval and a near-limitless inventory, online.cars reminds credit-challenged individuals that they don't need to settle.
A Scenario
Suppose that you're in search of a crossover SUV to accommodate your family. In researching vehicle options, you've arrived at the decision that a Chevy Tahoe is the perfect vehicle for you. More specifically, you're interested in a 2015 Tahoe, knowing that choosing an earlier model year empowers you to score a (top-of-the-line) LTZ trim, getting more for your money! And in a perfect world, you'd like it in Dark Blue Metallic.
Unfortunately, your local dealerships have limited inventory in terms of 2015 models. They could offer you a base LS trim, but that's more bare-bones than you're looking for. There are no 2016 models whatsoever, meaning that your only alternative would be to buy 2017. That said, there is a notable difference in price, meaning you'd have to settle for a lower trim (plus Dark Blue Metallic was discontinued for the 2017 model year).
So, among the countless hassles of car-buying, you're also forced to settle for a vehicle that you don't want? It really shouldn't be that way.
An Alternate Scenario
You've decided that a 2015 Chevy Tahoe LTZ in Dark Metallic Blue is the perfect vehicle for you. After receiving approved financing from online.cars, you submit the exact vehicle specs you're looking for. Then, you sit back and let online.cars do the work for you.
No dealerships. No waiting. No headaches. Using their network of dealerships they find the vehicle that you're looking for, with the guarantee of a clean CarFAX Vehicle History report and at a price $500 less than any local dealer would offer it.
You now have the option of buying your perfect car, hassle-free, and all you had to do was tell online.cars what you were looking for.
Explore online.cars
Considering how widespread financial challenges are, challenged credit shouldn't be a stigma. More so, it shouldn't be an obstructive force in buying a new vehicle. Let online.cars help you to get the vehicle you need (and more importantly) that vehicle you want.