9 Chevy Cars To Help You 'Find New Roads'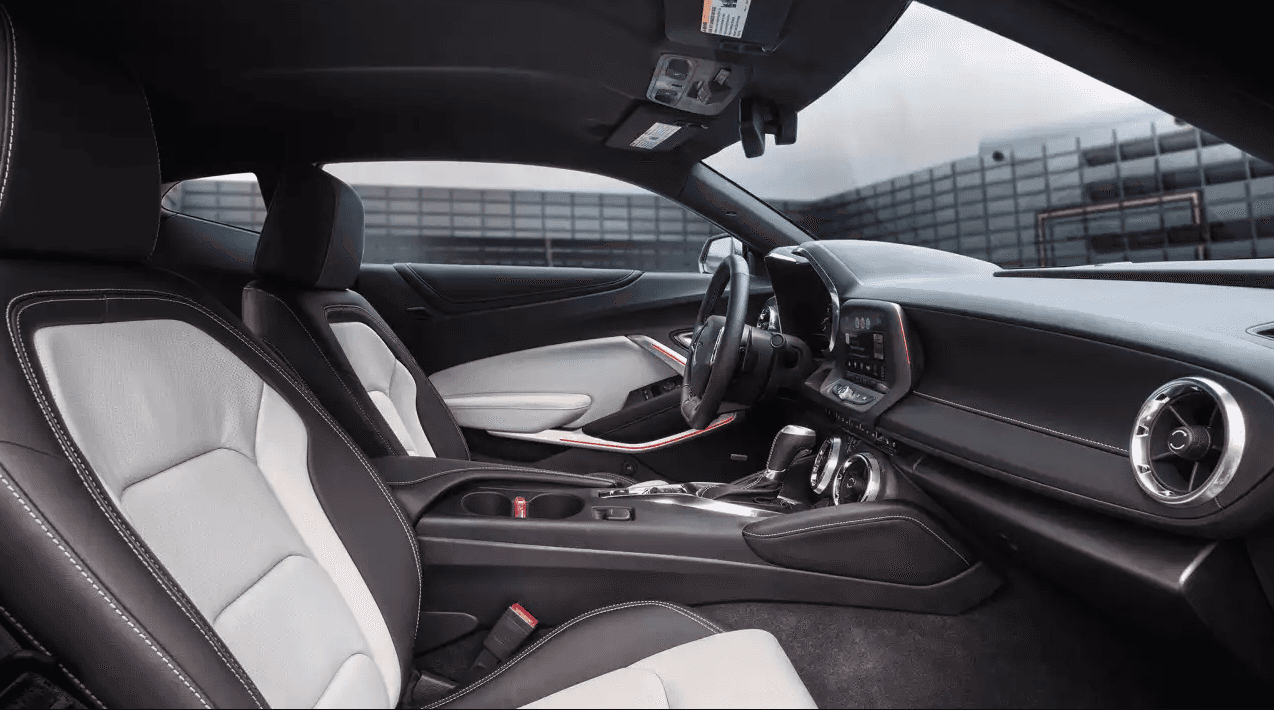 As the Chevy Summer Drive winds down, we begin to say goodbye to the last of the 2017 models. The Chevy cars, crossover SUVs, and trucks of this past model year continue to earn high accolades. From 'Most Dependable Small Car' (Sonic), 'Midsize Sport Car' (Camaro), and 'Large SUV' (Tahoe), right down to "Large Heavy Duty Pickup' (Silverado HD), Chevy's solid offerings tick a lot of boxes.
When shopping Chevy cars to find your ideal next vehicle, you can rest assured that you're opening yourself up to an award-winning experience in terms of dependability, safety, and value. You can also trust in the fact that there's a little something for everyone.
Designed for Tomorrow's Roads
For those drivers with a focus on sustainability, Chevy's award-winning hybrid and electric offerings are deserving of recognition.
Kicking things off, the Volt is a features-heavy plug-in hybrid. Named by Autobytel as 'Car of the Year,' by Green Car Journal as the 'Green Car of the Year,' and still scoring an IIHS Top Safety Pick (when equipped with Driver Confidence II Package), the Bolt EV is a winner. With an electric motor that can deliver 50 miles before switching to gas, you still have the added assurance of 42 mpg fuel economy once it does. Well worth the $33,220 starting MSRP, the Volt is (dare we say) shocking in terms of value. Not just to your wallet, but to a healthier environment.
And if you're looking to go "pure electric," the Bolt EV should exceed every one of your expectations. Named 'North American Car of the Year,' the Bolt EV also wrangled a '2017 Car of the Year' recognition from Motor Trend and Green Car Journal. A Car and Driver '10 Best' and IIHS Top Safety Pick (when equipped with Driver Confidence II Package), the Bolt EV was also named 'Best Resale Value' by Kelley Blue Book. Starting at $37,495 MSRP, the Bolt EV scores a staggering 238 miles of range on a single charge. Based on an average daily commute of 40 miles (round trip) you'd be covered through the week, and still have enough juice for a weekend adventure!
But what if your taste in vehicles is more traditional?
Designed for Life's Roads
At a starting MSRP of $13,000, the Chevy Spark has been recognized by Kelley Blue Book as one of the 10 Most Affordable Cars, and as having a superior cost-to-own value. Featuring innovative styling, and a fun color selection, the Spark is stand-out urban eye-candy for those who have no interest in blending in. Seating for four, with plenty of cargo space, it's perfect for the daily commutes and weekend adventures. And no matter what roads you take, the available tech features are worth exploring.
Earning the JD Power & Associates award for 'Most Dependable Small Car' is the Sonic, priced accessibly to start at $15,145. In addition to being named a 'Top Safety Pick' by the IIHS (when equipped with Forward Collision Alert, the Sonic has also been recognized by Kelley Blue Book as a "10 Best / Coolest Car Under $18,000." With 38 mpg, the Sonic fits nicely into Chevy's commitment to offering impactful driving options.
Nestled among more high-profile models, the Cruze is a bit of a sleeper hit. With a starting MSRP of $16,975, the tech-centric Cruze is fun to drive, and even more fun for passengers. Interested in fuel economy? How does 40 mpg sound to you? This sporty ride might be exactly what you need in your life.
Another IIHS 'Top Safety Pick,' the Malibu deserves its recognition by U.S. News as 'Best Midsize Car For Families.' Priced at $21,680 MSRP to start, the Mailbu is thoughtfully engineered with families in mind. An IIHS 'Top Safety Pick' (when equipped with Driver Confidence Package), this midsize sedan still serves up a confident 36 mpg, and offers available 4G LTE Wi-Fi for those who like to remain plugged-in on those long family drives.
Priced to start at $27,500 MSRP, the Impala does anything but rest on the laurels of its legacy. As a U.S. News pick for 'Best Large Car for the Money,' the Impala has also garnered Kelley Blue Book accolades for being one of the '10 Most Comfortable Cars Under $30K,' as well as its cost-to-own value. With 30 mpg (highway, 22 city) the Impala is an accommodating (and accessible) alternative to higher-priced sedan options. It's no wonder that it sits confidently among the highest sellers within its class.
But with all due respect to sustainability and reliability, sometimes you want a vehicle built for fun. Luckily, Chevy cars have never been devoid of such options.
Designed for Open Roads
If you're looking to inject some excitement into your dashboard time, look no further than the Camaro. A Car and Driver '10 Best,' recognized by Kelley Blue for its Resale Value, the Camaro has earned JD Power and Associates award for 'Most Dependable Midsize Sporty Car,' five years in a row. Plus who can argue with a starting MSRP of $25,905?
And if the Corvette still holds a spot on your wish list, know that it retains its standing as a Car and Driver '10 Best' (and rightfully so!). Well-deserving of its own article, we won't try to condense the appeal of the Corvette into a watered-down write-up. The takeaway should be that the Corvette is the performance-based extreme on a wide range of exciting Chevy offerings.
Chevy For The Win
Built as part of the 'Find New Roads' initiative, Chevy cars live up to the challenge. A perfect mix of assured dependability and inspired innovation, the range of offerings is tailored to satisfy the wider expectations of today's diverse car buyers.
The same applies to its other vehicle segments. If you're in search of a crossover, SUV or truck, Chevy has something built for your lifestyle. Take a moment to explore the offerings and you might just find the perfect new Chevy to help you 'Find New Roads.'