Car-Buying Differences Between Now and 10 Years Ago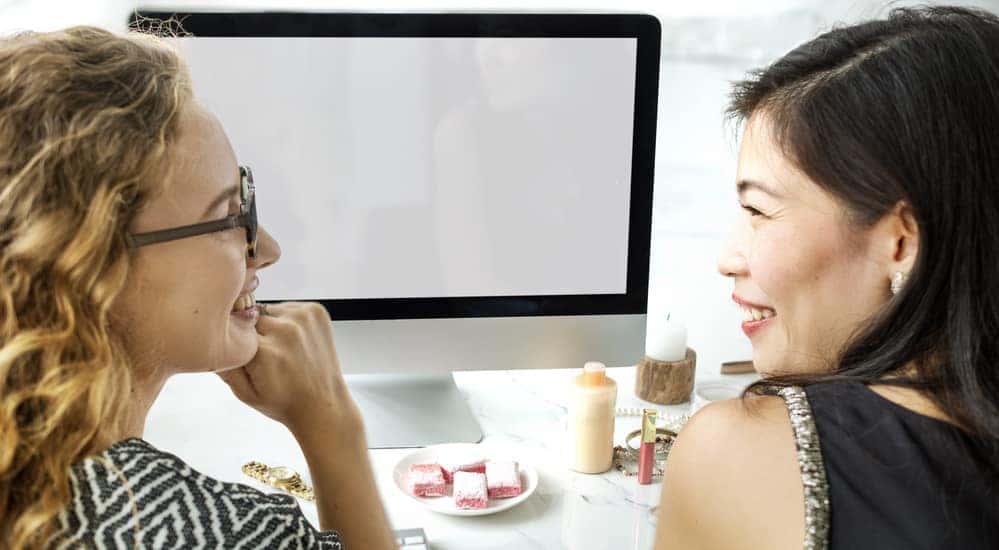 If you're currently shopping around for a new or used car, you may find that the buying-process has drastically evolved over the past decade or so. Now, we're not solely referring to the buying process that accompanies a traditional dealership. Rather, we're discussing the more modern car-buying routes that customers now have at their disposal.
Specifically, businesses like online.cars are looking to satisfy customers by providing an unmatched buying experience. Thanks to their various convenience benefits, customers will be wondering why they stuck with traditional dealerships for so long.
Below, take a look at how the car-buying process has changed over the past decade. Before long, you'll understand why you may want to side with the latter option when you're debating a traditional dealership like Courtesy Automotive vs online.cars…
Convenience
Several Years Ago
Recently, if prospective buyers were interested in purchasing a vehicle, they'd be forced to tolerate all of the inconveniences that accompany the traditional car-buying process. For starters, they'd have to spend hours looking through a particular dealership's inventory. While many businesses list their available vehicles online, it can still take time finding the few targets you've zeroed in on. Once you've finally found your picture-perfect ride, you'll have to commit even more time to negotiate with the sales team. Even if you end up completing a transaction that day, there's a good chance that you're not overly enthused when you leave a dealership.
This sentiment also applies to the car-selling process. Few dealerships are able to provide a convenient, easy way to sell your car. Instead, they'll take days deciding on an offer, and they'll then provide their customers with a time-sensitive deal that's likely lower than expected. You end up wasting a whole lot of time by opting for this route, and you'll probably feel like you're not securing the best possible financial deal.
Nowadays
Now, you can expect the utmost convenience whether you're buying or selling your vehicle. Thanks to businesses like online.cars, the entire endeavor is easier than ever. For those seeking a new or used ride, you simply have to submit an inquiry to the business, specifying any specific attributes you're seeking. The business will then dive into their nationwide database to find an applicable hit, and you'll soon move on to completing the transaction without having even left your couch!
This also applies to those who are looking to sell their vehicle. After submitting the necessary information, online.cars will provide these individuals with an instant quote on their ride. If the seller decides to accept the offer, they can either accept the check or use the monetary value towards another one of online.cars' vehicles. The business even offers to pick up your now-former car directly from your house, thus maximizing overall convenience.
Monetary
Several Years Ago
We're sure you've seen plenty of dealerships touting "exclusive" holiday savings or discounts. Sure, these offers may be alluring, but they're truly not that exclusive. After all, dealerships are still attempting to secure a specific value for their ride, and they truly aren't compromising this opportunity via their so-called deals. Ultimately, if you can negotiate and understand the proper price of a specific vehicle, you should be able to secure a similar value year-round, regardless of the active sale or discounts
Nowadays
While traditional dealerships try to trick you with these gimmick offers, online.cars sincerely provides their customers with several financial benefits. This may be hard to believe considering the various convenience factors that accompany the dealership, but online.cars does an admirable job of convincing consumers to opt for their services.
For starters, the dealership offers a $500 better-price guarantee, meaning consumers will find that it's impossible to secure a better deal elsewhere. Once you've completed the purchase, online.cars promises to deliver the vehicle to your house, free of charge. Therefore, even if you landed on a car that's halfway across the country, you won't have to dig into your pockets to get it shipped to your front step.
Furthermore, thanks to their ability to dive into a nationwide database, online.cars is also able to promise financing to each of their customers, regardless of their current financial situation. Since they can leverage multiple financial deals, the business promises to pre-approve any prospective buyers. They'll ultimately find the best financial deal for you, which only emphasizes why this is the ideal car-buying route.
Protections
Several Years Ago
Take it or leave it is usually how it goes when it comes to purchasing a vehicle, although this sentiment wasn't exclusive to several years ago. Rather, customers will still find that traditional dealerships tout this mantra. While these businesses do an admirable job of including some type of warranty to their vehicles, it's unlikely that they'll allow a customer to effectively return their recent purchase. If you happen to find that your new car isn't a proper fit or has some worrisome mechanical problems, it's unlikely that the dealership is going to be all that accommodating. Instead, it's more likely that they'll force the buyer to tolerate their purchase until they can afford a replacement.
Nowadays
Well, online.cars is surely aware of all of the risks that accompany the online car-buying process, and that's why they've provided customers with an array of notable protections. Specifically, the business offers their customers with a three-day, 150-mile satisfaction guarantee. Therefore, if you find that you may have made a wrong decision on your recently-purchased ride, you won't be penalized for swapping it for another.
Of course, it's unlikely that you'll come across any mechanical problems with your recently-purchased ride. That's because online.cars accompanies each of their vehicles with a CARFAX Vehicle History Report, meaning you can anticipate any issues before making your purchase. Plus, they included a free lifetime mechanical warranty with each of their vehicles, meaning you won't have to dig into your pockets for any repairs or maintenance.