Car Financing Options for Those with Poor Credit Scores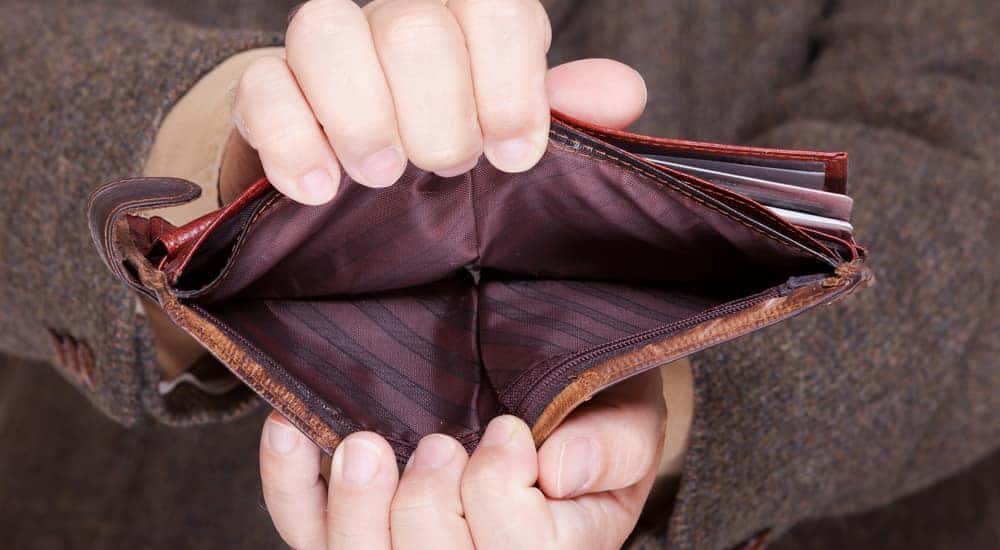 We're all aware of how stressful and tumultuous the car-buying process can be. Unfortunately, this endeavor is made even worse when you're forced to search for the necessary line of financing. This is can be particularly difficult for those with poor credit, a few institutions are willing to take a risk. As a result, these consumers have to rely on Buy Here-Pay Here dealerships, which offer their own array of risks.
Fortunately, there's now an option for those struggling with poor credit. online.cars is changing the way consumers shop for vehicles, and it starts with the ability to provide financing to those in poor credit standing. Below, we've reviewed the various options for those seeking bad credit car loans in Louisville. As you're about to learn, online.cars is clearly the best option…
Buy Here-Pay Here Dealership
Previously, this was basically the only route for car buyers with poor credit. Few institutions are willing to provide financing to those with bad credit standing, meaning they'll have to resort to dealerships that focus solely on this incentive. Of course, since these Buy Here-Pay Here dealerships are essentially the only options for those with a poor credit score, the businesses tend to take advantage wherever they can.
Specifically, Buy Here-Pay Here dealerships are willing to take a risk on consumers in poor financial standing. However, the inevitable financing agreement is usually accompanied by incredibly high-interest rates. While the monthly payments may appear to be manageable, you'll ultimately be paying more in the long run. This could have serious financial ramifications down the road. If you ultimately find that you don't have enough money to pay for the vehicle, you won't only find that your credit score will fall even lower. Rather, you may also find that your vehicle is repossessed, meaning you'll have to start the car pursuit all over again (albeit this time with even worse credit). Furthermore, these dealerships tend to have a penchant for selling faulty vehicles, and they provide few protections for those who come across a lemon. Ultimately, it's best to avoid these dealerships, but applicable consumers seemingly don't have another choice.
Credit Union/Bank
If you're in bad credit standing, it's unlikely that you'll even have the opportunity to secure financing from a financial institution like a credit union or bank. After all, these businesses aren't necessarily begging for business. Ultimately, you'll be too much of a risk for them to extend the necessary line of credit, as your track record suggests that you won't be able to complete your monthly payments in a timely manner. Ultimately, these institutions will be reserved for those in positive financial standing, a situation that you may not find yourself in for several years.
online.cars
Many consumers assume that the previous two examples are their only realistic options as they're hunting for financing. Fortunately, there's a new, innovative route that few prospective car buyers are considering. Plus, this route provides a number of additional benefits that few traditional dealerships offer.
online.cars is looking to revolutionize the entire car industry, and one of their major services revolves around their ability to provide their customers with financing. The business essentially deals with dealerships from around the country, meaning they can find you a vehicle and a financing/payment plan that fits all of your needs and requirements. In fact, the business is so confident that they'll find you a proper deal, they're willing to approve you regardless of your financial situation.
Of course, this isn't the only incentive that online.cars provide to their customers. There are a number of additional benefits that customers will have access to if they opt for a vehicle via this business. For starters, there's the convenience factor, as online.cars has a found a way to drastically improve the entire car-buying experience. Customers can complete the majority of the purchase from the comfort of their own couch. These prospective buyers simply have to visit the business's website and submit an inquiry, noting any specific attribute they're seeking (whether it be a year, mileage, price, make, model, trim, color, or transmission). In no time, online.cars will send you any applicable matches.
Incredibly, there are also a number of financial benefits, as well. The business promises a $500 lower price guarantee, meaning it'll be unlikely that consumers find a better price elsewhere. They also promise to deliver your purchased vehicle directly to your house, free of charge. Instead of having to pay for any of the accompanying shipping costs, customers won't have to think twice about opting for a car that's halfway across the country.
Worried about your inability to literally see the vehicle before committing to a purchase? Well, online.cars also provides their customers with plenty of protections. Buyers are allowed to return their recently-purchased vehicle within three days or 150 miles without any accompanying penalty, providing you with some security if you find that you made the wrong decision. The business also includes a CARFAX vehicle history report, as well as a free timeline mechanical warranty. In other words, you'll never have to worry about your vehicle's ability to run.
The business even provides consumers an opportunity to sell their vehicle with the same accompanying conveniences. online.cars will provide you with an instant quote, so there won't be any waiting around. If you ultimately agree to a deal, the business can provide you with a check, or you can alternatively use the value towards one of online.cars' vehicles. They'll even pick up your now-former car directly from your house, maximize convenience.
We understand that the entire car-buying process can be made much more hectic if you're also forced to shop around for financing. However, by pursuing a vehicle from online.cars, you won't have to worry. The business will surely improve the entire car-buying process, and you can capitalize on their array of benefits. Forget those Buy Here-Pay Here dealerships; visit online.cars' website today!