Chevy Dealership vs. online.cars
Used car buying can be stressful. Unlike "new car buying" drivers won't have the same number of choices by pursuing a pre-owned vehicle. While new vehicles can be ordered directly from the manufacturer, used vehicles are basically reliant on the previous owner trading it in. In this case, it can be hard to find a used car that fits all of your requirements.
Fortunately, online.cars has made that a possibility. Thanks to this innovative car-seller, prospective used car buyers can rely on a vast inventory of vehicles to find their perfect match. Whether you're seeking a specific color, model, year, or mileage, you'll surely be able to find a proper fit from online.cars.
You don't have to take our word for it. See what else this clever car-selling endeavor has to offer, and you'll quickly understand who the winner is in the competition between Chevy dealerships vs. online.cars.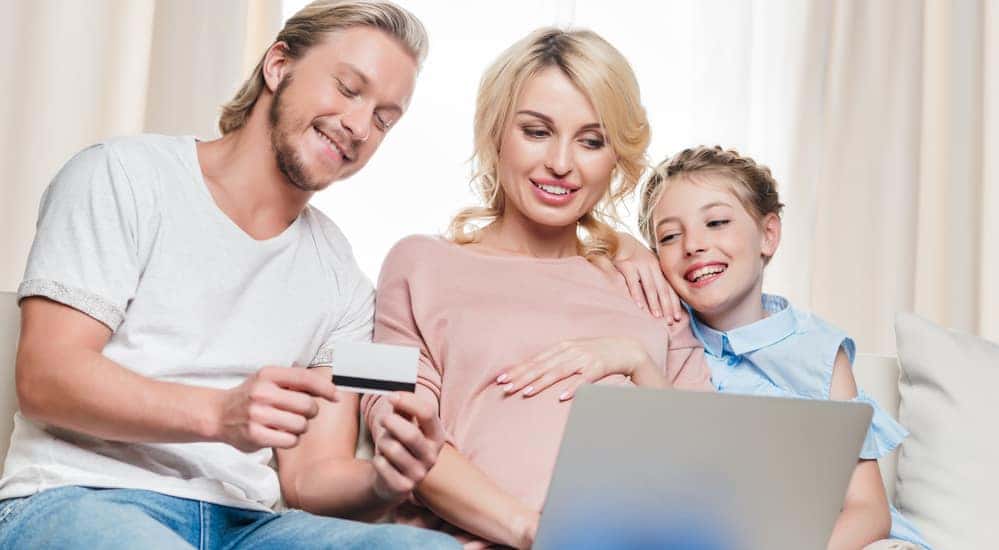 Incentives
online.cars isn't your traditional dealership. For starters, much of the used car-buying process can be completed from the comfort of your own couch, thus eliminating the hassle of having to visit an actual business. Furthermore, their ability to rely on a nationwide database means customers have access to significantly more vehicles than they would from the ordinary counterparts.
However, those are only several of the many advantages that accompany purchasing a used vehicle from online.cars. The company provides their customers with several financial incentives, meaning you can see additional money coming your way after you've made a purchase. Meanwhile, the array of available services rivals any traditional dealership.
In other words, don't waste your time perusing a generic Chevy dealership. Instead, rely on online.cars for your next used car.
Monetary
Just because you're buying a used vehicle online doesn't mean you should be spending more money. Rather, it should be the complete opposite. online.cars provides their customers with a number of financial incentives, which only helps emphasize why this business is the best choice.
For starters, online.cars guarantees that their selection of used vehicles will be $500 less than their competitors, all but assuring that you won't find a better deal elsewhere. Meanwhile, online.cars will pay you $500 in M-Bucks for each referral, meaning you'll already have some money in the bank the next time you head into McCluskey Chevrolet. Traditional dealerships may try to entice you with gimmick sales or promotions. However, the fine print probably indicates that these offerings aren't in the customer's best interest. By opting for online.cars, you can trust all of these financial incentives.
Advantages
Predictably, there are a number of additional reasons why you should be pursuing your next used ride from online.cars. Customers will receive several free services, including a lifetime mechanical warranty. Therefore, if your recently-purchased car runs into any issues, you'll know that the repair bill won't fall solely on your shoulders. Furthermore, online.cars provides their customers with free shipping. Other online car sellers (and even traditional dealerships) require that their buyers are responsible for delivery fees, but you won't have to pay anything extra to have your vehicle delivered to your house.
These free services only skim the surface of what online.cars provides to their customers. Used car buyers can also expect a clean CARFAX report, allowing complete transparency as you're investigating any targets. Drivers can also rely on McCluskey Chevrolet's service department, which is open seven days a week. While you shouldn't run into any un-anticipated issues thanks to the vehicle report, you can drive with added confidence knowing that McCluskey has your back.
Finally, for those struggling with their credit, online.cars provides an easy way to improve their score. By pursuing an affordable used car with realistic monthly payments, you should see boosts in your credit in no time! The alternative route is pursuing a vehicle from a buy-here, pay-here dealership, and it should be pretty obvious that this isn't the ideal strategy.
Differences
The ability to kick off the car-buying process from the comfort of your own couch is an obvious way that online.cars differs from your standard dealership. However, it's the businesses incredible inventory that truly justifies pursuing a vehicle from online.cars. Thanks to their ability to rely on a nationwide database of new and used vehicles, drivers will surely be able to find a vehicle that fits their needs.
Chevy Dealership
We understand why a visit to a traditional Chevy dealership would be so enticing. Customers are allowed to explore the business's inventory first-hand, and this means they can give more thorough inspections on their target. Plus, assuming the customer's finances are good to go, they could theoretically be driving off the lot in their just-purchased used vehicle by the end of the day.
Of course, it's important to remember that several of online.cars' incentives account for these perceived advantages that often accompany traditional dealerships. Sure, the ability to see a potential target up close is ideal, but it's not like online.cars won't provide their customers with an array of pictures and details. Furthermore, just because you can see the vehicle before you make the purchase, it doesn't mean the vehicle will be a proper fit. Fortunately, online.cars allows you to easily return your vehicle in an allotted amount of time, thus providing maximum flexibility.
Proponents of traditional Chevy dealerships will also point to the number of conveniences that these standard businesses provide. The ability to talk face-to-face with a salesperson would seemingly go a long way, and you could also take advantage of any applicable services or the helpful and knowledgable finance department. However, by opting for online.cars, you'll be receiving many of the same amenities.
Thanks to their relationship with McCluskey Chevrolet, you can simply visit the Cincinnati, Ohio dealerships (located at Kings Automall and the Used Car Superstore) to take advantage of their array of offerings. As previously mentioned, this includes a flexible and convenient service department, assuring that you can consistently rely on online.cars if your recently-purchased used vehicle runs into any issues. This is an especially useful asset for those who live in the tri-state area, as McCluskey provides service to customers from Columbus, Cincinnati, Dayton, Indianapolis, Lexington, and Louisville.
online.cars
The main advantage of pursuing a used vehicle from online.cars is the unmatched convenience. Now, we're not even talking about the business's methods that help make the car-buying process a lot more bearable. Of course, these factors are certainly worth noting. For instance, you can simply submit a request via the online.cars website, and the business will soon reply with any applicable matches.
However, online.cars also provides customers with an unmatched inventory. Thanks to their ability to search through a nationwide database, they'll be able to find a used car that fits your requirements. Now, we're not saying they'll only be able to find a vehicle that fits your model or brand request. Rather, online.cars can also find vehicles that fit your desired color, transmission, year, and mileage desires.
Often times, drivers will head into a Chevy dealership and settle for whatever used vehicles are currently sitting on the lot. This may seem fine in theory, but why shouldn't you pursue your picture-perfect used ride? A traditional dealership can help you find a vehicle that's similar to your target, but it's unlikely that they possess your ideal used car. If you're focused on finding a used vehicle that fits all of your needs, then online.cars is the proper choice.