Comparing the Traditional Car Buying Routine to the Online Car Buying Experience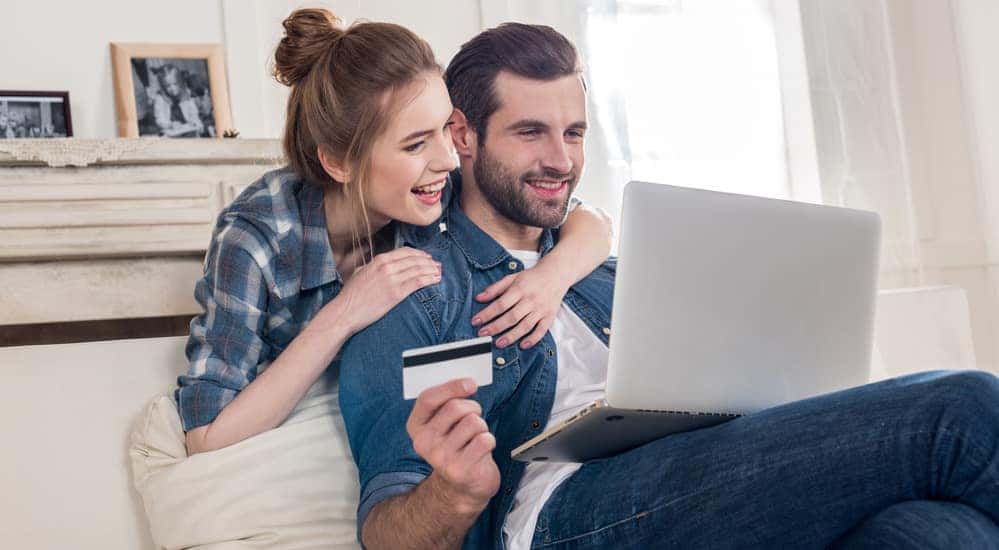 If you've found that you're beginning to get tired of the traditional car-buying ordeal, then you'll be happy to hear that there's a worthy alternative. Businesses like online.cars are looking to revolutionize the industry by providing their customers with a number of benefits and incentives. Ultimately, when all is said and done, you'll find that the traditional route really isn't all that beneficial.
Below, we've compared the traditional car-buying process to the modern car-buying process. Continue reading to see why the latter option is superior, and you won't have to move a muscle as you're seeking used cars in Louisville…
Convenience Factors
Traditional Dealership
Truly, the traditional car-buying routine is about as inconvenient as it could possibly get. While many businesses post the majority of their available cars online, it can still take hours browsing through their inventory for the proper fit. Even then, since you're limited to that specific dealership's inventory, there's a good chance that you won't even find your picture-perfect car in the first place. Then, when you've finally found the car you want to pursue, you'll have to deal with pesky negotiations, which only provide more hassle to the entire ordeal.
online.cars
Predictably, online.cars provides more conveniences than the traditional car-buying route. After all, consumers have the unique opportunity to complete the majority of their purchase from the comfort of their own couch. All these individuals have to do is send in an initial inquiry to online.cars, specifying any specific attributes that they're seeking (whether it be year, mileage, price, make, model, trim, color, or transmission). Then, the business goes to work, searching through its nationwide database to find the perfect fit. Instead of having to settle for a car that doesn't satisfy all of your requirements, there's a better chance that online.cars ultimately finds your picture-perfect ride.
Monetary Incentives
Traditional Dealership
Many businesses will try to entice prospective buyers with gimmick sales or deals. While these offers may seem alluring, they're actually not all that exclusive. In reality, these same deals are essentially available at all dealerships. Ultimately, these sellers are attempting to get a specific value for their ride. While the sales may appear to benefit these customers, the business is surely guaranteeing that they're still receiving their desired price. In other words, these "car deals" aren't that unique.
Furthermore, customers with poor credit may find that it's particularly difficult securing a reasonable financing deal via these dealerships. Often times, these businesses will attach ludicrous interest rates to these deals. At the end of the day, you're ultimately paying too much for the car because of the accompanying financing, putting you into even more financial turmoil.
online.cars
Surprisingly, despite all of their convenience incentives, online.cars also provides their customers with a number of financial benefits, as well. For starters, the business promises a $500 "lower-price-guarantee," meaning you truly won't be able to find a better deal elsewhere. Furthermore, the business promises to deliver your purchased vehicle directly to your house, free of charge. If a traditional dealership was going to source a vehicle from another business half-way across the country, they'd surely require their customer to pay for the transportation fees.
Perhaps more importantly, online.cars promises to pre-approve their customers regardless of their financial situation. If you've found that you can't secure the necessary financing from a bank or credit union, it will surely be possible when it comes to online.cars. Of course, this makes plenty of sense when you consider that online.cars negotiates with dealerships from around the country. As a result, they'll be able to secure the best possible financing deal for you.
Protections
Traditional Dealership
This is the one scenario where the traditional route could have the upper hand. For starters, these businesses usually accompany some type of limited warranty to their vehicles, meaning you won't be stuck paying out of pocket if you come across any mechanical problems. Perhaps more importantly, these prospective customers will have the chance to actually view and test drive the vehicle before committing to a purchase.
online.cars
online.cars recognized the predicaments that accompanying the online car-buying process, and that's why they've provided a number of services to help make for a better experience. For instance, the business offers a three-day/150-mile satisfaction guarantee, meaning customers won't be stuck with their recently-purchased car if they found they made a mistake.
When it comes to mechanical issues, online.cars also provides their customers with a free lifetime mechanical warranty. Therefore, you won't have to go searching around for a reliable private mechanic for a good price. They also include a CARFAX clean vehicle history report, meaning you can anticipate any issues ahead of time.
Selling Cars
Traditional Dealership
Ultimately, customers will find that the car-selling ordeal is similar to the car-buying experience. In other words, you'll still have to spend hours shopping your vehicle to various dealerships. At the end of the day, you feel that you wasted too much time to opt for a lackluster deal.
online.cars
Surprisingly, online.cars even provides their customers with the opportunity to sell their car. Similar to their car-buying advantages, online.cars also assures that this process is as convenient as possible. The business will automatically provide customers with a quote, meaning you won't have to wait around for an offer. If you commit to the deal, online.cars will pick up the vehicle directly from your house, saving you time and effort. Finally, you can receive a check for your recently-sold car or you can use the value towards another vehicle via online.cars.
As you can see, the online car-buying process provides too many benefits to ignore. Instead of having to deal with the ordeal that accompanies the traditional route, why don't you opt for the more modern route instead? Head over to online.cars and send in your inquiry, and before long, you'll be enjoying your brand-new ride.