Differences Between online.cars and a Traditional Dealership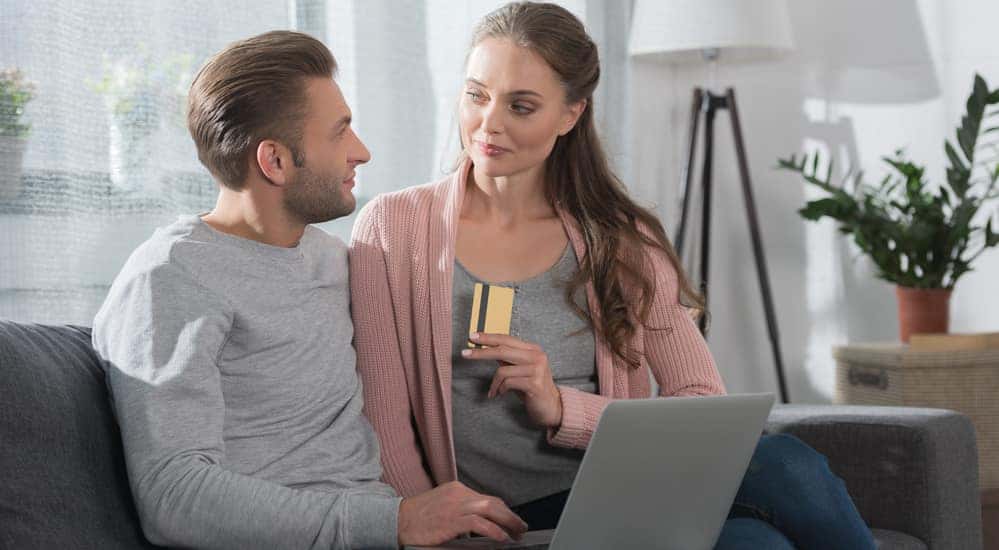 The traditional car-buying process has been stale for years, and few consumers look forward to the grueling endeavor. Not only will you be spending hours searching through a specific dealership's inventory. Rather, you'll have to negotiate with a salesman and secure the necessary amount of financing. When you finally come to an agreement, you're too burnt out to enjoy your recently-purchased ride.
Fortunately, there's a new alternative for those who dread this entire process. Businesses like online.cars are looking to revolutionize the entire industry by providing consumers with the utmost convenience. Prospective buyers can complete the majority of their purchase from the comfort of their own house, eliminating any of the common hassles and inconveniences. Plus, they also provide consumers with plenty of additional incentives for opting for their business, making the traditional route all but irrelevant.
Below, we've explored the major ways that these modern car sellers differ from the traditional dealerships. That way, if you're debating, say, Toyota of Louisville vs online.cars, you'll know exactly what route you should be opting for…
Difference #1: Convenience
Plenty of dealerships try to entice customers with convenience benefits. However, these incentives aren't all that exclusive or alluring. Often times, the business's "benefits" will revolve around free donuts and coffee. If you're lucky, you might even have access to an expert finance or service department. However, that's about it when it comes to advantages.
However, online.cars is looking to elevate that convenience to a whole new level. Predictably, the main benefit of pursuing a vehicle via this business is the ability to complete the majority of your purchase from the comfort of your own house. Customers simply have to submit an inquiry to online.cars, specifying any specific attribute they're seeking (whether it be year, mileage, price, make, model, trim, color, or transmission). The business will then dive into their nationwide database to find an applicable hit.
This business strategy doesn't only boost convenience. Rather, when a consumer pursues a vehicle from a traditional dealership, they're usually forced to settle for whatever vehicle is sitting on that business's lot. Thanks to online.cars, there's a better chance that you'll get your hands on your picture-perfect ride.
Difference #2: Ability to Sell Car
Nowadays, you'll find that some dealerships are willing to purchase your aging ride. However, in the event that they are willing to talk about your car, there's a good chance that you won't secure a great deal. Even then, you'll surely have to wait days to hear back from the dealership regarding their initial offer. Considering the effort and underwhelming monetary return, there's little incentive to pursuing this route from a traditional dealership.
Fortunately, online.cars has also found a way to make selling your car much more convenient. The dealership will provide their customers with an instant quote, allowing these sellers to get some immediate clarity. If you agree on a deal, sellers can choose to receive a check, or they could alternatively use the value towards one of online.cars' vehicles. The business even offers to pick up the vehicle directly from your house, meaning you'll never have to leave the couch as you're looking to sell your current ride.
Difference #3: Monetary Incentives
Considering all of the conveniences that online.cars provide to their customers, you may assume that you won't see many monetary incentives. Incredibly, online.cars still offers their customers several monetary benefits to pursuing a vehicle. For starters, the business offers a $500 lower price guarantee, meaning you'll be extremely hard pressed to find a better deal elsewhere.
Perhaps one of the most underrated monetary incentives is the business's willingness to deliver your recently-purchased car directly to your house. Normally, if you were sourcing a vehicle from a dealership across the country, you'd be required to pay an arm and a leg. Of course, online.cars isn't your typical car seller, and that's why they've decided to pick up the tab.
Difference #4: Financing
Speaking of monetary incentives, online.cars also provides services to those who are struggling with credit. Normally, if your credit score is in disarray, you'd find that few financial institutions are willing to extend the necessary line of credit. Fortunately, online.cars has your back, and they're so confident about their ability to find you a worthwhile deal, they promise to approve you regardless of your financial situation.
The business has the ability to make these claims thanks to the fact that they're dealing with fellow dealerships from around the country. As a result, there's a better chance that they'll find a financial deal that works for you.
Difference #5: Protections
One of the biggest perceived risks of pursuing a vehicle online revolves around the customer's inability to view the car before committing to a purchase. These buyers can't only inspect the vehicle's condition, but they also won't have the opportunity to give the car a test drive. This is a considerable risk, as you may be forced to settle for an inadequate or subpar vehicle.
Fortunately, online.cars has accounted for that, and that's why they've provided their customers with several notable protections. For starters, customers are able to return their vehicle within three days or 150 miles. Therefore, if they find that they actually made a mistake, they won't be forced to tolerate the ride for the foreseeable future. Of course, it's unlikely that you'll run into any issues in the first place, as online.cars also provides their customers with a CARFAX vehicle history report. As a result, if there are any worrisome issues, you'd surely know about them ahead of time. In the event that you do run into any issues, you can rely on the free lifetime mechanical warranty.
So what are you waiting for? Instead of heading into a traditional dealership like Toyota of Louisville, you should head over to online.cars and see what they're all about. In no time, you could have your picture-perfect ride delivered right to your doorstep.