Enjoy Car Buying with online.cars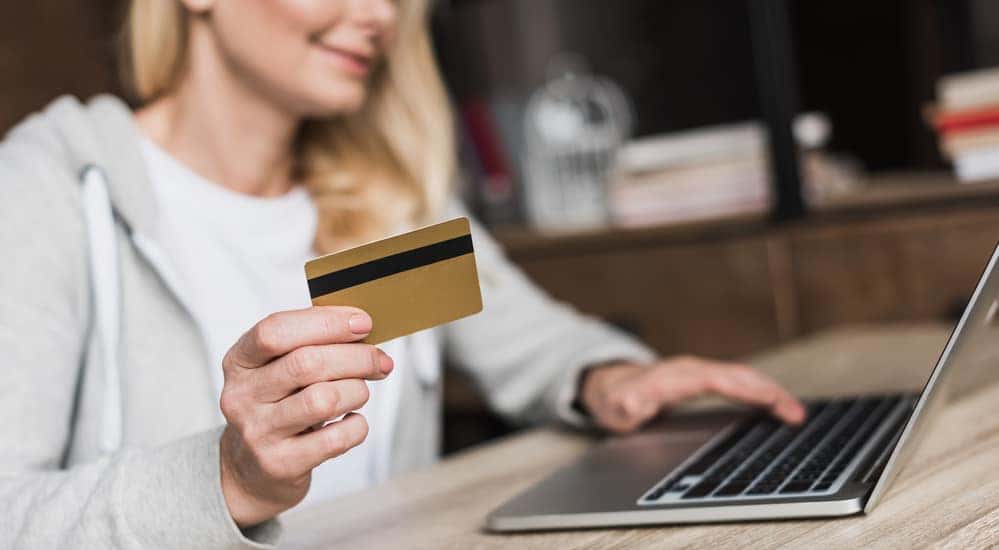 Do you consider the experience of buying a car to be enjoyable?
We're not talking about the feeling of getting a great deal or the bliss of driving off the lot behind the wheel of your brand new vehicle. No, we're talking about the experience as a whole. The lengthy process of researching, time lost between dealerships, pressure, haggling, crunching numbers and securing of financing. Combined, such experiences are enough to induce anxiety attacks for many consumers. With that in mind, is the payoff even worth the inherent stress? Are we just so satisfied with the resulting months of debt, that we'll weather any storm for the honor of enduring it?
Of course not, because vehicle ownership represents freedom more than it represents a burden. It empowers us to gain more control over our lives, our schedules, and to come and go as we please. But just imagine…how much more enjoyable an experience it could be if you didn't have to endure all those front-end hassles. How great would it be if you didn't have to compromise?
What if you could simply buy the car that you wanted? If you're in the market for a KIA Sorento of a specific model year, trim level and color, shouldn't you just be able to buy it? More importantly, shouldn't there be someone committed to helping you do so? Therein lies the difference when comparing a dealership, such as Superior KIA vs online.cars, an online concierge service.
What is online.cars?
Easily explained, think of online.cars as the Amazon Prime of car buying. While that may seem like an odd concept, it comes down to some shared philosophy. When it was a fledging book-seller, Amazon founder Jeff Bezos summarized the company's mission statement that Amazon was not in the business of selling books to people. It was in the business of helping the people to buy the books that they want.
Imagine how impactful a change it would make on car-buying if the dealer was less focused on selling you a car and more focused on helping you to buy the car that you want.
A Scenario
Remember that KIA Sorento? First introduced back in 2009, the Sorento has been highly recommended by midsize crossover SUV's. Now imagine you were looking for a 2015 KIA Sorento EX in Platinum Graphite.
So you take a trip down to Superior KIA (or to whatever your local KIA dealership is) and you inquire as to the availability of a Platinum Graphite 2015 Sorento EX. Unfortunately, their inventory of 2015 Sorento's is limited to the (base) LX trim, which comes equipped with the less-powerful four-cylinder engine.
However, the dealership is able to offer you a 2016 Sorento EX. Although the right trim level, the 2016 model year brought some changes to the overall styling, and also discontinued Platinum Graphite as a pain color. With your options limited to a lower, less powerful trim or a newer, more expensive model in a color you don't even like, you can expect the dealer to push for you to buy one or the other.
But you shouldn't have to. A vehicle purchase is already demanding of your resources, why should you feel obligated to set yourself up for dissatisfaction? You should be able to get the exact make, model, year and trim level that you're looking for.
Another Scenario
You've decided upon a 2015 KIA Sorento EX in Platinum Graphite. You log onto online.cars and enter those exact vehicle specs. They find your vehicle for you, and give you the option of purchasing it with FREE Delivery included to anywhere in the continental United States. How much more simple could it possibly be?
How Does online.cars Work?
Imagine a network stretching from coast-to-coast, connecting credible dealerships nationwide, creating one massive inventory to choose from. Ultimately, that's how online.cars works, it utilizes a nationwide network of dealerships/
This prevents the limitations you might experience when working with privately-owned and operated dealerships. No longer pressured to buy from the inventory they have available to them, you can use them to locate the exact vehicle that you truly want. After all, their job isn't to sell a vehicle to you, but to help you buy the vehicle that you want.
But that's not all.
Secure Financing
In need of financing? online.cars follow the same model to offer their customer the widest selection of financing options available. Why? Because working with a partner who has nationwide reach means that you don't have to 'settle'. It means that you will have the chance to field offers from a number of loan professionals to find the one that best fits your lifestyle and budget.
With Guaranteed Approval, even for those with challenged credit, online.cars reinforce their desire to help each and every customer.
Value Your Trade-In
online.cars are also glad to help value your trade-in vehicle. After finalizing your purchase, they are glad to arrange a pick-up of the vehicle and facilitate application of its value against your new purchase.
Benefits of online.cars Vehicles
We've mentioned how online.cars does the legwork for you. Considering the successful results, that should be enough reason to give them a chance! We've also discussed that they offer free delivery anywhere in the continental United States.
But consider for a moment that ALL online.cars vehicles come with (i) guarantee of a clean CARFAX Vehicle History Report (ii) free lifetime mechanical warranty, and (iii) are guaranteed to $500 less than any advertised price from local dealerships!
And if you aren't satisfied with your online.cars purchase? You have 3 days or 150 miles to advise online.cars, and they will help you to facilitate an exchange.
Why Choose online.cars?
You might actually be more hard-pressed to find reasons NOT to choose online.cars over traditional car buying experience. A true concierge service, they simplify the process, guarantee the results and provide countless assurances to ensure your satisfaction.
Can you say the same about your local dealership?