Four Reasons Why You Should Buy Your Chevy SUV from online.cars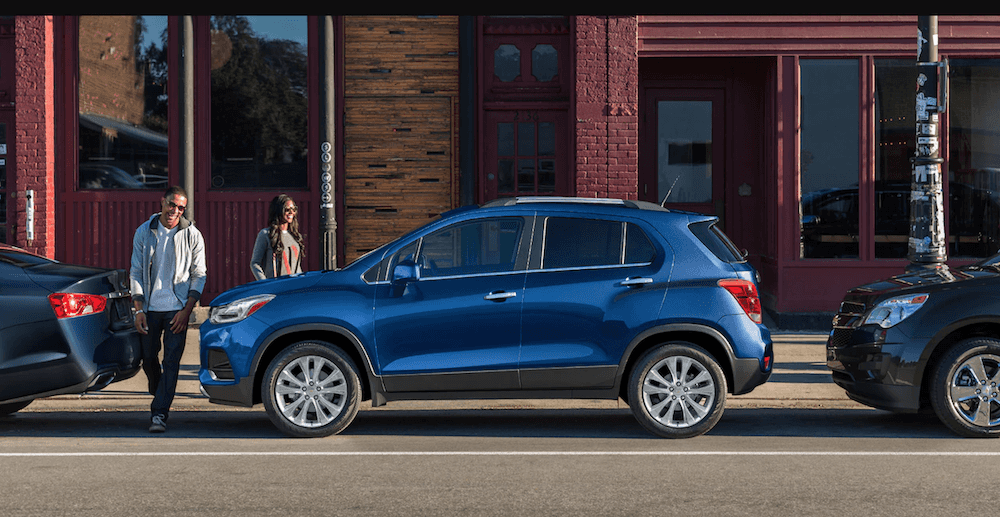 Have you been seeking a new Chevy SUV? This is a perfect choice, as drivers can expect power, interior space, and safety capabilities from offerings like the 2017 Suburban, 2017 Tahoe, and 2017 Traverse.
Of course, as a prospective buyer, you may be looking for specific amenities. However, while your local dealership may be housing your targeted vehicle, it might not contain the attributes that you're seeking. Fortunately, as you're about to learn, online.cars allows customers to find their picture-perfect vehicle.
Continue reading below to see why you shouldn't just pursue a Chevy SUV, but why you should purchase that vehicle from online.cars…
Reason #1: Power
Many drivers will expect utmost power from their new SUV, and there's no denying that the 2017 Chevy Suburban delivers. The incredible engine capabilities assure that drivers will be able to overcome any road conditions.
The 5.3-liter EcoTec3 V8 engine cranks out an astonishing amount of power, including 355 horsepower and 383 pounds-feet of torque. Predictably, this impacts other aspects of the vehicle, as drivers can also anticipate a 8,300-pound towing capacity. Surprisingly, despite all of this power, the engine is still capable of delivering an impressive fuel efficiency. Thanks to the SUV's light-weight design, drivers can expect a best-in-class 23-mile-per-gallon highway fuel efficiency.
Sure, you'll be dishing out plenty of money on your new Chevy Suburban, but you can rest easy knowing that you'll be saving some extra money at the gas pump.
Reason #2: Interior Room
Similar to how customers can expect power from their new SUV, they should also expect an abundance of cargo room. Well, the 2017 Chevy Tahoe provides owners with a whole lot of interior space.
The interior is incredibly easy to manipulate, as the power-release second-row and power fold-flat third-row seats allows owners to fit any combination of cargo and passengers. When all is said and done, these owners can ultimately expect an unmatched 94.7-cubic-feet of space when the rear seats are hidden, allowing occupants to practically fit whatever luggage or equipment they need to fit.
That's not the only appreciated interior amenity. The Tahoe also provides occupants with a peaceful, quiet ride. The acoustic-laminated windshield and inlaid doors (with triple seals) prevents the howling wind or humming engine from distracting the driver, allowing them to better focus on their preferred tunes or radio programs.
Reason #3: Safety
SUVs are usually relied on by families, and these owners can take satisfaction in knowing that their occupants will be protected when they're traveling in the 2017 Chevy Traverse. The vehicle is equipped with a number of useful safety functions that won't only protect during a collision, but should hopefully prevent those crashes from occurring at all.
In terms of preventative features, the Chevy Traverse offers technologies like the Forward Collision Alert, which will detect when your SUV is traveling at too great of a speed. The Side Blind Zone Alert provides drivers with an extra set of eyes when they're traveling on the highway, while the Lane Departure Warning will notify the driver when it's unsafe to switch lanes. Meanwhile, inclusions like the Rear Cross Traffic Alert, Rear Park Assist, and Rear Vision Camera will allow drivers to monitor everything that's happening behind their SUV, allowing them to avoid any fender benders.
In the event of an emergency, drivers can rely on the SUV's construction to keep them and their occupants safe and secure. The industry-first Front Center Airbag will provide the necessary amount of cushion during the collision, while the high-strength steel safety cage should keep any of the collision's energy away from the occupants. If necessary, the driver can even lean on the OnStar Automatic Crash Response System. By opting for this service, the driver will be connected to an OnStar Advisor, and this individual can subsequently connect the driver with emergency personnel.
Reason #4: Convenience
Instead of settling for a Chevy SUV that doesn't contain all of the features and amenities that you're seeking, you can pursue your picture-perfect vehicle from online.cars. There are a variety of reasons why this is the preferable route, including the business's ability to rely on a vast nation-wide database of vehicles. online.cars can sort available vehicles by an assortment of attributes, including year, mileage, price, make, model, trim, color, and transmission. If there's a match, online.cars will initiate the car-buying process, and you could soon be cruising around in your ideal Chevy SUV.
This isn't the only reason why you should be opting for online.cars' services. The "dealership" provides a number of monetary incentives, including a $500 lower-price guarantee (making it incredibly unlikely that you'll find a better deal elsewhere). Furthermore, the business will also provide customers with $250 for each referral, meaning you can make some money after you've completed the purchase. What's more, online.cars is also an excellent way for prospective buyers to improve their overall credit score.
Furthermore, online.cars provides their customers with a free lifetime mechanical warranty. Therefore, if you come across any issues with your recently-purchased vehicle, you can be assured that you'll have some sort of protections. The vehicle is also accompanied by a guaranteed clear CARFAX Vehicle History report, providing you with plenty of insight into the targeted vehicle's condition. In the event that you find that the Chevy SUV actually isn't a proper fit for your personal driving needs, you can capitalize on online.cars' 10-day money back guarantee, allowing customers to swap out their recently-purchased vehicle for a better option.
Best of all, online.cars provides free delivery. Despite the fact that you may be opting for a vehicle that's sitting on a car lot across the country, you won't have to pay anything extra to get the car delivered directly to your front door.
So what are you waiting for? Visit online.cars' website today, and you can submit the details of your perfect Chevy SUV. As soon as there's a match, you'll find yourself cruising around in your new vehicle in no time!