Four Ways online.cars Will Better Your Car-Buying Experience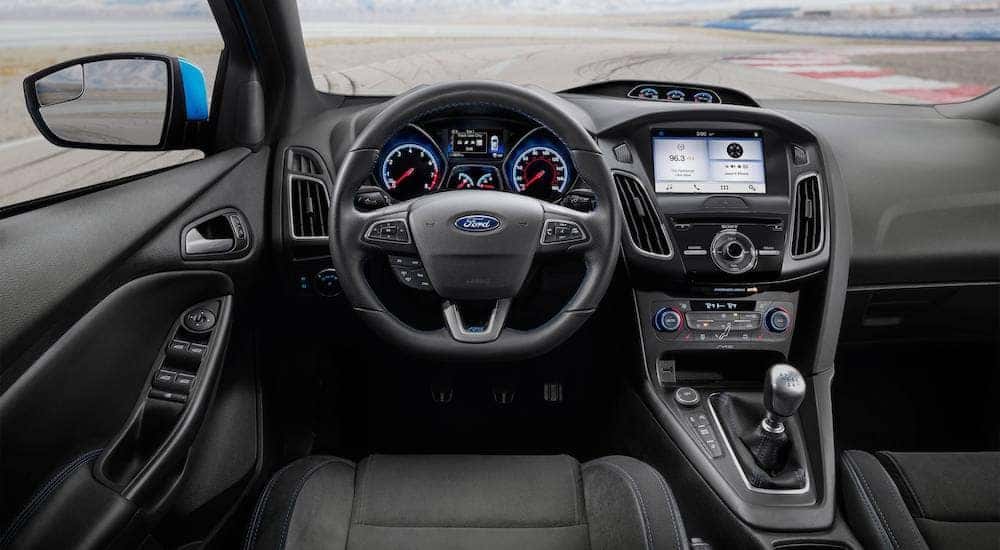 Looking for a good place to buy cars online? Instead of asking yourself whether or not you should buy from Northgate Ford vs online.cars, simply consider that buying from the online.cars website, a virtual web-based dealership, is the better solution. I have five reasons that are sure to convince you that online.cars will better your car-buying experience compared to a conventional dealership, like Northgate Ford. First and foremost, it's fast, convenient, and easy. That means you can spend less time trying to find a car, and get back to living your life. Also, you aren't limited to just what you see on the dealership lot. With online.cars, you have access to tons of models and options, which gives you a better chance of finding that perfect car. It's all free by the way, and there's no pressure to buy. Since there's no pressure, it also allows you to make the decision that's right for you – without the influence of a nagging car salesman at your side the entire time. Finally, it eliminates the hassle of traditional car financing.
Interested? I thought you'd be.
Fast and Convenient. Get Back to Life
What does it take buying from a traditional dealership like Northgate Ford? Hours of banter back and forth about a car price, being pushed around by a salesman towards different cars, and just an overall lengthy car-buying process.
Why deal with all that, when the online form you decide to submit to online.cars only takes minutes to complete? Simply visit the online.cars website and complete that short form, and you'll be on your way to finding the perfect new car. It takes five minutes, at most, to fill out. Then after you fill out the form, all you need to do is wait for a response from the online.cars team. When they respond, they'll have three great car options for you to choose from.
No sifting through dealer inventory, no hair-pulling, and no pushy salesman. Simply send in the form to get started. It's fast, and that means you can get back to the more important things in life.
Easy Process
Not only is it fast, but it's easy and convenient as well. You're able to shop at the virtual web-based dealership online during the hours that suit your lifestyle. Unlike conventional car dealerships, which are often open only a few hours later than a regular workday and on the weekends. Who wants to take up a Saturday looking for a car, anyway?
More Models Mean More Options
When you end up searching for a car at the dealership, you're not only pushed towards cars the dealership is trying to get rid of, but you're also limited to what you see.
Not with online.cars. On the online.cars website, you have access to more than 100,000 vehicles at dealerships throughout the country. There's no restriction on make or model.
That means you have more options when it comes to trim levels, features, and amenities. Something else that would otherwise be restricted at your conventional dealership.
What does it mean to have access to more models and more options? A much greater chance of finding your perfect car. At online.cars, there won't be anyone to tell you that you need to cut out a few of your must-have features in order to find something. Because with our extensive inventory, we have all those must-have features on the model you're looking for.
No Pressure to Buy
With online.cars, shopping online isn't just fast and convenient, it's also a free, no-pressure environment. You can browse the inventory without fear of being roped into a purchase. How? Because online, there's no salesman, like at Northgate Ford and others, to try and hassle you into a deal. Fill out the online form, and wait for the response with the three great cars online.cars suggest, based on your input.
You'll be able to choose from those three cars at your own leisure. If you decide not to buy, then simply close out your web browser and walk away. There won't be a salesman following you out the door trying to get you to change your mind.
No harm in looking, so why not browse through our extensive inventory of vehicles?
Make the Decision That's Right for You
It's no secret that some dealerships only see green when a consumer walks through the door. It's also no secret that some dealers prioritize cars to sell each month. If that used beater has been sitting on their lot for months, the GM is going to want it off the lot as quickly as possible. Great for them, but not for you. Potential mechanical problems aside, it's also not the car you're looking for.
Since this online-based online.cars service is free, and because there's no pressure to even buy in the first place, there's also no salesman around to subtly steer you in the direction of a car that you don't want, but they want to get rid of.
You can be the master of your own purchase with online.cars, without worrying about outside influences leading you astray. If you have the money and you've always wanted a Camaro, buy that Camaro. Don't wait until you get home to realize that you walked away with a different model than the one you wanted. Not only does that lead to buyer's remorse, but it was also a monumental waste of time.
Fill out the form, look at the three quality cars to pick from, and then wait for one to arrive within 48 hours for you to test drive and purchase. That's it.
online.cars = The Way To Go
Clearly, online.cars is the way to go when it comes to car-buying. Why go through the hassle with the car salesman and waste all that time at a traditional car dealership trying to find a car that most-likely won't be your perfect car when you can shop at the virtual web-based dealership instead? With tons of models and options to choose from, you're guaranteed to find that perfect car. Plus it's much quicker and easier as well. Fill out that form, which doesn't take more than five minutes to complete, and look at the three options the online.cars staff presents you. If you want to see them in person, we can deliver them to our lot in 48 hours for a test drive and inspection. What are you waiting for?