How online.cars Can Help You To Buy The Car You Want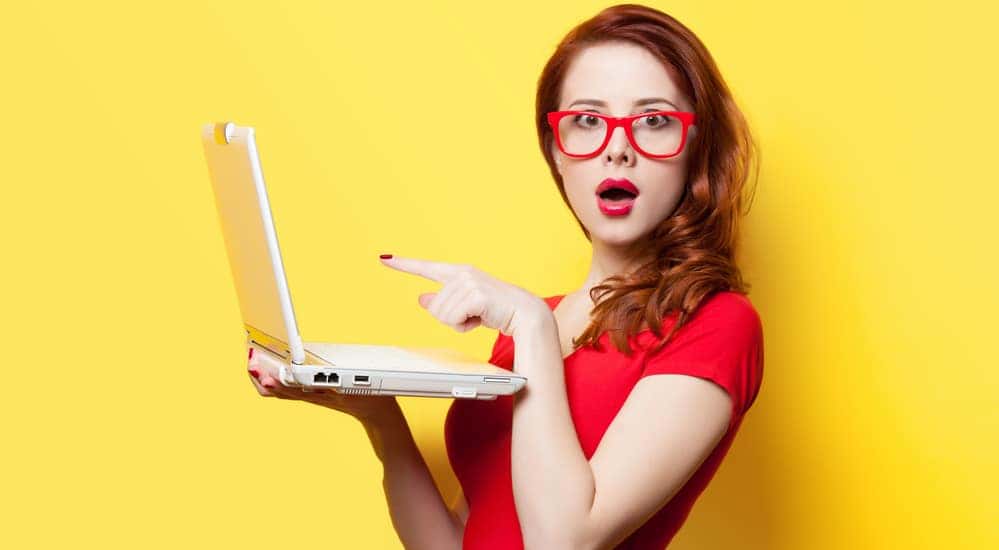 So, you're looking to purchase a new car…what's your process?
The decision to purchase a vehicle means that you're assuming a willingness to invest not only your finances, but also your time and resources. In most cases, today's car buyers being with hours of online research. Visiting a barrage of manufacturer and dealer sites, they compile data and comparison shop, paring down their options to decide the vehicle (or vehicles) sit atop their wish list.
While this should result in an easy, informed and satisfying purchase, it's not always the case. The simple truth is that your real-world purchasing options may not mirror your online research.
While a Cincinnati car buyer may have great luck at a local dealership, the lofty expectations following online research set a high benchmark. With that in mind, comparing a local dealership to an online car-buying service helps to explore some of the advantages of such services. Perhaps you're considering visiting Fuller Ford vs online.cars, and its concierge services. Let's explore the latter further, to see if it may help to better align your results with your expectations.
First Things First
What is online.cars? Perhaps the best way to explain it, is to compare it to another online concierge service that revolutionized the way we buy things. (That's right. We're talking about amazon.com)
Back when they were a fledgling online book-seller, Amazon CEO Jeff Bezos claimed that he was not in the business of 'selling people books' but of 'helping people to buy books'. While some might critique this as clever wordplay, there is a distinct difference between the two. By eliminating travel time and salesperson interaction, Amazon minimized the drain on consumer resources. While their success in accomplishing their goals speaks for itself, the fact remains that they 'helped people to buy'.
online.cars does the same with car buying. By eliminating the drain on your resources, they make car buying a simpler and more carefree experience. Why? Because purchasing a car is a major investment; and a major investment should result in satisfaction.
A Scenario
Hypothetical situation. After deciding to buy a new vehicle, you've examined your own finances and know exactly the price point that you need to be at. This (combined with your passing familiarity with vehicle depreciation) leads you to a decision that you'd prefer to buy pre-owned, as opposed to new. (Look at you go…)
Giving thought to the type of vehicle you're looking for, you decide that an SUV or crossover may be the best fit for your lifestyle. Maybe you have kids. Maybe your geography demands all-wheel drive. Perhaps you just like to kayak on the weekend. Either way, you like the spaciousness and season versatility of SUVs (even if a smaller crossover will work just fine).
Fueled by direction and budgetary awareness, you dive into online research. Visiting automaker and dealer sites alike, you compile endless data on various makes and models. Using comparison sites you measure up the features of each, against one another; and your diligence results in a very clear decision. The perfect vehicle for you is a 2015 Ford Escape; and by choosing to buy pre-owned versus new, you can budget for the top-of-the-line Titanium trim level. Now the hunt begins, to see if you can find a 2015 Ford Escape Titanium (preferably in Deep Impact Blue).
Unfortunately, the dealership doesn't have that exact vehicle not their lot. In all fairness, what were the chances? They can offer you a 2015 Ford Escape SE, but it doesn't have the SE Convenience and Leather Comfort packages that would make it comparable with the Titanium trim. Plus, it's Sunset Orange. There is a Blue Lightning Titanium trim on the lot, but it's a 2017 which is way above your price point (you'd have to settle for the base trim). Although glad to see if they can help you to source the exact vehicle you are looking for, the search goes nowhere.
Where Does This Leave You? 
To the next dealership? Forced to make concessions, settling for a vehicle you don't want?
With online.cars, you don't need to feel this way.
Another Scenario
After your exhaustive research has led you to the conclusion that you're looking for a 2015 Ford Escape in a Titanium trim level (preferably in Deep Impact Blue) you visit online.cars.
Entering in the vehicle specifications, online.cars searches a nationwide network of dealerships to find the exact vehicle you are looking for. From the comfort of your home laptop, or smartphone you've secured yourself a partner, with coast-to-coast sourcing, who is going to do the legwork for you. After all, you've got more important things to do.
Confirming that they've located the 2015 Ford Escape Titanium in Deep Impact Blue, online.cars even serves up a clean CARFAX vehicle history report, empowering you to buy with confidence. Concerned that it's on the west coast, while you're on the east? Don't worry, regardless of where in the country it is located, online.cars will have the vehicle delivered to your door free-of-charge.
Need Financing? 
No problem. Using the same approach of a nationwide network, online.cars will work with their partnering lenders to find the financing option that best suits your needs.
Have a Trade-In? 
Online.cars will help you value the trade-in, and will even arrange pick-up once you've finalized the purchase.
Car Buying, Made Easy
And every one of these transactions can be performed electronically. Without having to venture to dealer lots, enduring sales pressure and lengthy processing, online.cars eliminated the drain on your resources.
After all, you already want to buy a car. You just want to buy the car, that you want to buy. Instead of working with someone who is trying to sell you a car you may not want, let online.cars help you to buy the car that you do.