Looking For a Used Car? Why Settle?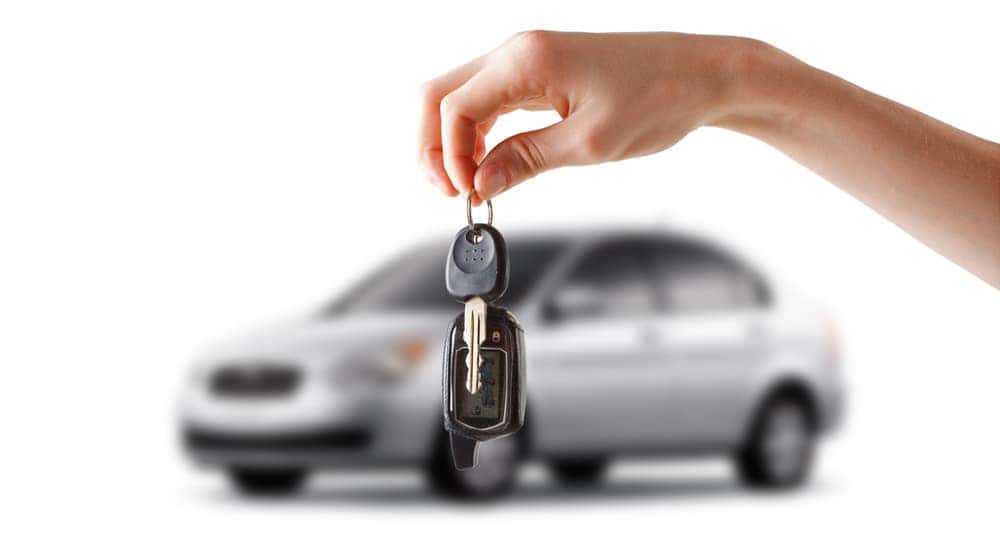 When seeking used cars for sale Cincinnati drivers might be surprised at the extensive selection that they have available to them. We're not even talking about the thousands of models to be found in dealership lots scattered throughout the city. No, we can do better.
Before you subject yourself to the predictable hassles of the traditional car buying experience, ask yourself this. With the holidays upon us, do your find yourself eager to immerse yourself in the discomfort of holiday shopping in crowded malls and shops? Are you enticed by the thought of waiting in long lines, confronted by rude shoppers and frustrated clerks, all in search of the same 'must-have' gifts? It stands to reason that many of you would answer 'no'. It's also fairly likely that a large portion of your shopping (holiday or otherwise) is done online, with Amazon boxes being delivered to your house on a fairly regular basis.
Why? Because Amazon eliminates nearly every hassle consumers have come to expect. Founder Jeff Bezos once claimed that Amazon's goal was not to sell products to people, but to help them buy what they actually wanted.
But what about car buying? Even after the hours of research and due diligence performed, most prospective buyers know that the greatest challenges have yet to come. Time lost traversing dealer inventories. Limitations in available inventory. High-pressure sales tactics. Financing hassles. Wouldn't it be so much easier if there was an Amazon for car-buying? What if we told you that there was?
Introducing online.cars
online.cars is a concierge service designed to make it just as easy to find your perfect vehicle, as it is to complete your holiday shopping online. Every step of the car buying process is simplified, eliminating troublesome obstacles, and getting you behind the wheel of that perfect next vehicle quickly (and stress-free).
Clear Value of Buying Pre-Owned
Those in search of previously owned vehicles are well-aware of their built-in value. By deciding not to 'buy new' many informed car buyers empower themselves to get more car for their money, allowing the previous owners to absorb most of the vehicle's depreciation.
We've all heard the adage about vehicle's depreciating the moment they're driven off the lot, but it's true. In fact, a new vehicle is estimated to drop 11% in value once it leaves with its new owner behind the wheel. Fast-forward a year, it's valued drops to 25%. After three years? That new vehicle is now worth nearly half of what it was when purchased.
With this in mind, purchase of a 2015 model starts to make more sense, doesn't it? Because the purchase of a pre-owned vehicle isn't some sort of consolation prize to be endured. With the life of vehicles extended every day, it's a smart investment; and with increases in available technology, pre-owned vehicles are better equipped than ever before.
Unfortunately, buying from pre-owned dealer inventory comes with built-in limitations in terms of availability. Rather than make a consolation by settling for the selection of vehicles present on a dealer lot, consider another value of buying through online.cars .
Unparalleled Selection
Imagine a dealer lot so immense that it stretched from coast-to-coast. Consider the vast selection that such a dealer could offer. Therein lies the appeal of online.cars.
Working with a nationwide network of dealers, online.cars is able to source the exact vehicle that you're looking for. More importantly, concierge service means that they will do the legwork for you, eliminating cumbersome correspondence and endless treks between dealerships. Simply enter the specifics of the vehicle that you're looking for, and online.cars will find it. More so, they'll arrange for free delivery of that vehicle to anywhere in the continental United States. How's that for 'making it easy'?
A Scenario
Suppose your research has led you to the Chevy Tahoe. More specifically, suppose that you've decided that you're interested in a 2015 Chevy Tahoe, which had benefitted from a redesign. By choosing an earlier model year you do more than just reduce your depreciation, you've made it so that you can afford a higher trim level, and have decided on the top-of-the-line LTZ. Oh, and if you had your choice, you' really like to get that 2015 Chevy Tahoe LTZ in Dark Blue Metallic.
So you visit your local dealership (possibly more than one) with a plan. Unfortunately, their pre-owned inventory is limited, with only a (base) LS trim available for a 2015 Tahoe. There is a 2016 LTZ, but the newer model year puts it outside of your price range (plus, its painted Champagne Silver). The only Dark Blue Metallic Tahoe LTZ on the lot is 2017, but you're not prepared to go that far out of a budget.
Why settle for a vehicle that you don't want? Why feel as though you need to make concessions or subject yourself to more exhaustive searches and the potential for further disappointment?
A Better Scenario
Log onto online.cars and enter a 2015 Chevy Tahoe LTZ in Dark Blue Metallic…then just sit back. With a coast-to-coast search, they locate a 2015 Chevy Tahoe LTZ in Dark Blue Metallic. You love it. You buy it. They deliver it to you. Isn't that better?
But what if you need financing? With a nationwide network of lenders, online.cars guarantee to finance to all customers. Have a trade-in vehicle? online.cars will help value it and, once your purchase is completed, arrange for the free pick-up of that vehicle. What could be easier?
online.cars Assurance
But such ease would be diminished if online.cars didn't provide peace of mind. Consider first that all online.cars purchases come with a guarantee of a clean CarFAX vehicle history report. Now factor in a free Lifetime Mechanical Warranty, and a $500 Lower Price Guarantee. And if you decide that it's not the right vehicle for you, online.cars offer a 3 Day / 150 Mile Satisfaction Guarantee and will help you to find a better fit.
When you're looking for a used car, don't limit yourself through traditional methods of car buying. After all, why settle for being sold what's currently in a dealer lot, when online.cars can make it easy for you to buy the car that you want?