Love Your Car Buying Experience as Much as Your New Subaru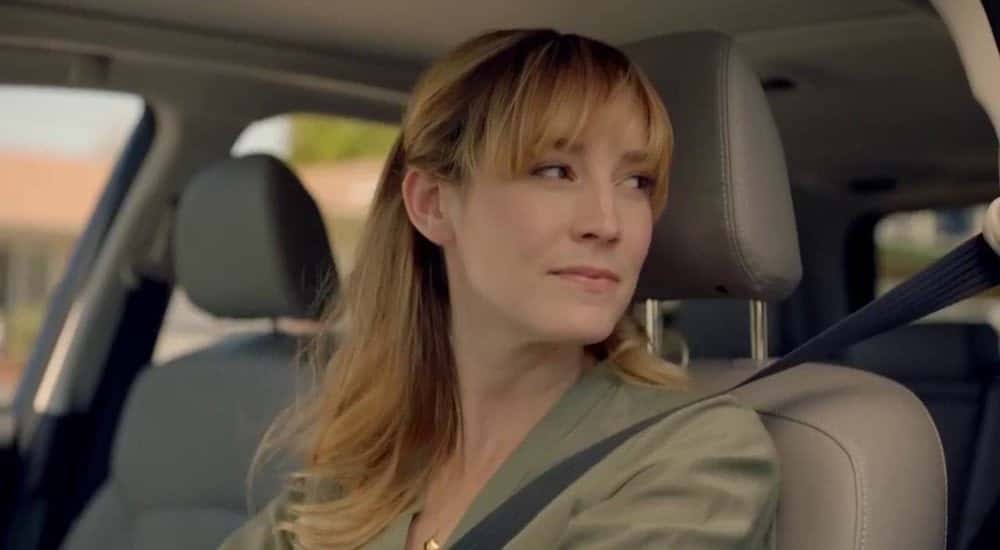 Love. It's what makes a Subaru, a Subaru. Likely one of the most recognized car brand slogans in history, Subaru has managed to turn each one of its nameplates into a family member of those who buy them. If love makes a Subaru, a Subaru, then what makes a Subaru buying experience into something worthy enough of that four letter word? Is it the dealership location? The persistent sales associate behind one of the many desks inside Kings Subaru? Perhaps it is the restricted on-site hours and relentless phone calls that car shopper receives ahead of the actual purchase. Here at online.cars, we aren't entirely sure what makes buying a Subaru from a dealership in town worthy of love, but what we can tell you is that it isn't anything close to the current reality Cincinnati buyers are faced with. Let's look into the comparison: Kings Subaru vs. online.cars.
Love Your Buying Experience As Much As Your Subaru  
Subaru models are some of the most emotionally-charged offerings on the market, thanks in part to the brand's awe-inspiring slogan that is so widely known across the nation. While we are sure that Subaru drivers absolutely love their new Foresters, Outbacks, and Imprezas, it is abundantly obvious that they are not enjoying the process it takes to obtain one of their very own. Where Subaru has succeeded tremendously in crafting highly capable cars and SUVs, the brand has been met with a challenge that every other automotive manufacturer ultimately has to face – car sales. As much as Subaru owners love their vehicles, there is something to be said about having to put up with a failed system of car buying in order to get one. Unfortunately, for Subaru dealerships, there isn't much that they have been able to do to change the outdated process and improve upon the ultimate satisfaction of their customers.   
Dozens of consumer complaints are filed against car dealerships in the United States every day, sometimes reaching into the hundreds. News organizations have devoted entire crews and years to uncovering scams at car dealerships, and you don't have to ask too many friends before finding one that had an unsatisfactory car buying experience. As these unsavory stories and reports pile up, at some point the question has to be asked – <em>How is this going to change, and who is going to do something to help car buyers have a better experience?</em> Fortunately, for car shoppers in the Cincinnati and tri-state area, one company has not only asked this question, but found a solution that will turn your Subaru buying experience into as much of a love fest as the car you end up buying.   
Why Your Subaru Dealership Isn't Cutting It  
Even if the local Subaru dealership you choose to purchase your new 2017 Outback from features a Yelp page busting out of its seams with exceptional reviews, there are limitations to physical dealerships that can't ever be fully addressed. Between these limitations and the number of car dealers known for poor sales tactics, it isn't surprising that buyers are looking for new ways to purchase new and used vehicles. With rumors swirling that Amazon will soon be offering vehicles on their e-commerce site, to big box stores like Costco selling cars, trucks, and SUVs as we speak, the car sales industry is trending away from dealerships more and more each day. When your Subaru dealership isn't cutting it anymore for whatever reason, it is time to begin exploring alternative options. Just because your local car dealer isn't able to fulfill your needs, doesn't mean you should put up with their antics, or ignore your needs altogether.   
How online.cars is Providing a Solution  
After you have explored local options for buying your next new or used Subaru, it is likely that you have run into a roadblock that is impossible to traverse. Rather than get stuck trying to navigate through the futile obstruction ahead, consider one option that Cincinnati-area residents are able to take full advantage of for the first time in history – online.cars.   
Revolutionizing the new and used car buying process, online.cars is able to locate the car of your dreams from dealerships across the nation, and bring it directly to the Queen City for you to purchase. As easy as the process seems in black and white, the reality is that online.cars is even more convenient than words will ever be able to properly convey.   
Whether you find yourself unable to fit your car buying journey into the limiting hours that local dealerships adhere to, or you have had a bad customer service experience in the past that you can't bear the thought of repeating – online.cars is the solution. Buying a car with online.cars is completed nearly entirely online, giving car shoppers total control of when and where they will begin the purchase of their new Subaru. With internet access and a connected device, shoppers can complete a simple and concise form from the comfort of their own office, home, or parked car. Within minutes, and without requiring any real effort, you can be on your way to finding that perfect new or used car, truck, or SUV. Whether it is a brand new 2017 Subaru BRZ, a used Chevy Equinox, or an older model Ford F-150 pickup truck – the experts at online.cars will find it for you, and bring it to Cincinnati, obligation-free, for a test drive.   
Forget the car buying games of the past, and enter into the future of car buying with online.cars. The days of negotiating with a commission-driven salesman in a stuffy dealership are over. When you choose to harness the power and connectivity of the internet through online.cars, you are freeing yourself from all of the past disappointment and restrictions that physical dealerships represent. All you have to do to get started is head to the online.cars website and take a look around. If you like what you see, simply fill out the obligation-free form, sit back, and wait for the magic of online.cars to find you the perfect car you have been looking for. No dealerships, no salesmen, and no restrictive hours.   
Free yourself today with online.cars.