Modern vs Traditional: Which Car-Buying Route Is Better?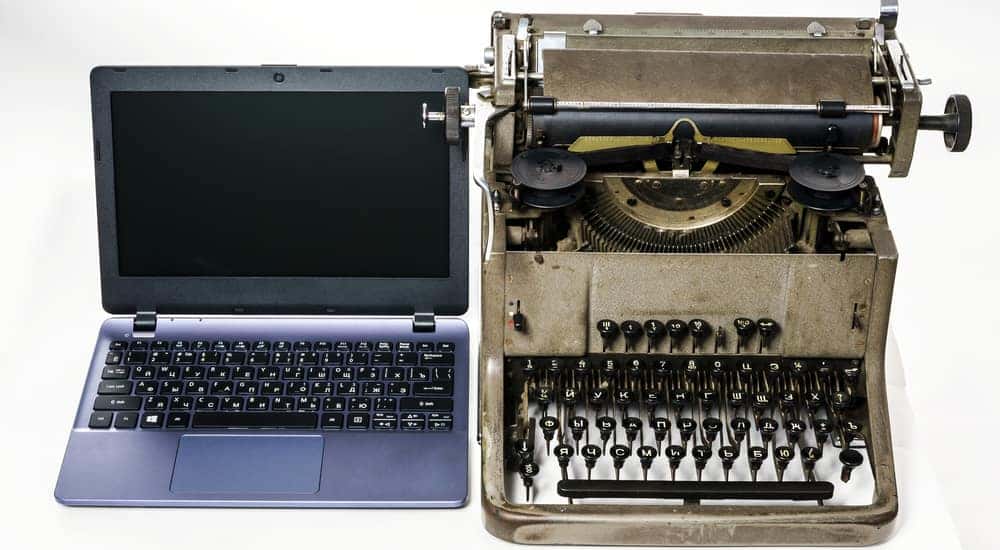 Customers seemingly have an array of options when they're shopping for a new or used car, but one thing is seemingly consistent: a grueling, stressful car-buying process. Few dealerships provide an easygoing experience, and many consumers feel burnt out by the end of the ordeal, even if they completed a transaction.
Well, there's now a logical alternative for those seeking the best possible experience. Businesses like online.cars are looking to revolutionize the industry by providing customers with an array of incentives and benefits. Ultimately, you won't be able to find a better experience elsewhere.
Below, we've explored whether the traditional route or modern route is better for car buyers. After you see the comparisons between Ricart Ford vs. online.cars, you'll understand that the latter is the super option…
Convenience
online.cars
Predictably, buying a car via a business like online.cars leads to optimal convenience. After all, customers will have the opportunity to complete the majority of their purchase from the comfort of their own house! To initiate the entire process, customers simply have to submit an inquiry to online.cars, requesting specific car attributes that they're seeking (including make, model, year, mileage, transmission, price, etc). Then, the business will dive into their vast nationwide database to find an applicable fit. Once they've come across your picture-perfect ride, they'll initiate the entire financial process.
Ricart Ford
Are you looking to waste hours of your time searching through a dealership's lot? Well, this is what you'll have to look forward to if you visit a traditional car seller like Ricart Ford. While many businesses list the majority of their vehicles on an accompanying website, customers will still spend hours searching for their various targets. Then, once you've finally zeroed in on a particular offering, you'll have to spend even more time negotiating with the sales team. Ultimately, you'll find that you wasted a whole lot of time throughout the entire endeavor.
Monetary
online.cars
While online.cars does an admirable job of providing their customers with a number of convenience benefits, they've also managed to provide these prospective buyers with a number of monetary incentives, as well. For starters, the business promises a $500 better price guarantee, meaning you'll be hard-pressed to find a better deal elsewhere. online.cars also offers to deliver your recently-purchased vehicle directly to your house, free of charge. This isn't an advantage that's often available from traditional dealerships, who tend to want to squeeze every penny out of a particular deal.
Furthermore, online.cars also provides financing to their customers, regardless of their financial situation. In fact, thanks to the ability to dive into a nationwide database and subsequently leverage different offers, the business promises to pre-approve any of their customers. This isn't an opportunity that's available from every dealership or car seller, making online.cars even more unique.
Ricart Ford
Traditional dealerships will always try to entice customers with sales and discounts. However, when you begin to really dive into all of the individual savings, you'll find that the offers aren't all that exclusive. In other words, the dealership is still securing their targeted amount of money on all of their vehicles, even during their so-called exclusive sales events. If you're savvy when it comes to negotiating the price of a vehicle, you'll be able to realize these "savings" year-round.
Sell Your Car
online.cars
Similar to how online.cars provides customers with the utmost convenience when they're buying a vehicle, the business also promises maximum convenience when they're selling their vehicle, as well. The business makes it incredibly easy for individuals to sell their current ride via the website. These individuals simply have to submit information about their car to online.cars, and the business will respond with an instant quote. The customer can then choose to either accept a check for their vehicle or use the value towards another one of online.cars' offerings. The business even offers to pick up your now-former car directly from your house, only maximizing the convenience even more!
Ricart Ford
Sure, plenty of dealerships will listen if you're looking to sell a vehicle, but it's unlikely that you'll be able to secure a deal that's to your liking. Furthermore, it's unlikely that the entire process will be all the convenient. After all, many of the annoyances that accompany the traditional car-buying process will also accompany the car-selling process. In other words, don't be surprised if you're going to be committing a whole lot of time to this specific endeavor, as well.
Protections
online.cars
Everyone is aware of the risks that accompany online car buying, but these individuals shouldn't be worried about pursuing a vehicle via online.cars. After all, the business provides buyers with an array of protections that will help them at any point of the car-buying or car-owning experience.
For starters, if buyers find that their recently-purchased car isn't a proper fit or has some worrisome mechanical problem, they can easily return it within three days or 150 miles. Of course, it's unlikely that you'll even come across any issues in the first place, as the business provides customers with a clean CARFAX Vehicle History Report, meaning buyers can anticipate any issues ahead of time. They also offer a free lifetime mechanical warranty, so you'll never have to dig into your pockets for any necessary repairs or maintenance.
Ricart Ford
The majority of the time, traditional dealerships will consider all sales as final. In other words, if you come across any issues with your new ride or find that it isn't a proper fit, you won't have any protections. Instead, you'll be forced to tolerate your recently-purchased car until you have enough money to afford a replacement. This obviously isn't ideal, especially when you consider that it may take some time for any worrisome problems to pop up.
So what are you waiting for? Visit online.cars' website and take a look at all they have to offer!