online.cars: Knocking Out the Competition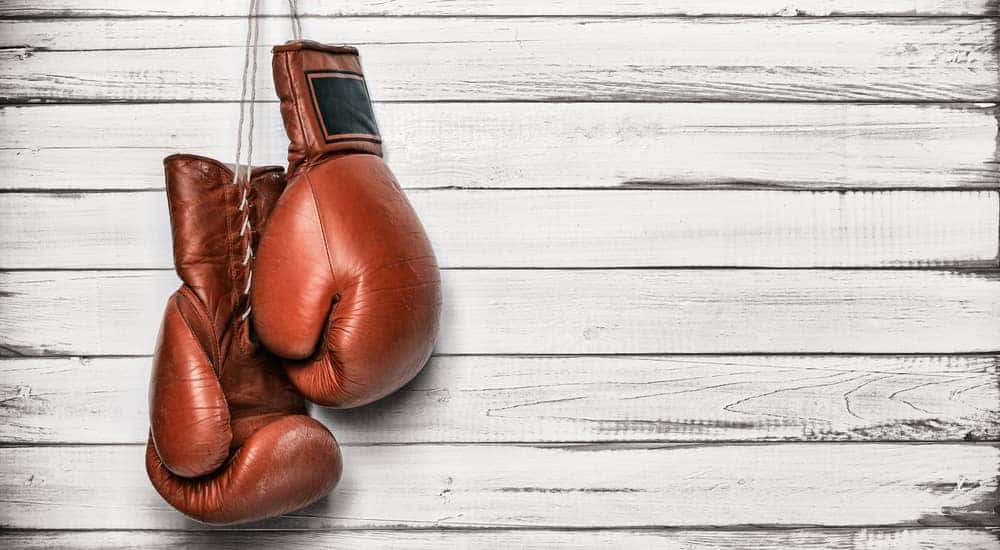 If you've happened to mention to a friend or family member that you've been thinking about buying a new car, chances are they've suggested heading to local car dealerships such as Lindsay Honda or any of the other dozens of dealerships in the Columbus area. However, if no one has told you yet to shop online.cars for your next vehicle purchase, they simply must not know about the amazing new way to skip the dealership and yet still bring home your dream car. If you've been considering shopping the dealerships this weekend, let us take a minute to explain the difference between a car dealer like Lindsay Honda vs. online.cars, and we're confident you'll soon agree that online.cars are a more convenient, easy and simply better way to shop for your next car.
The Most Convenient Hours
Of all of the local dealerships in Columbus, we have to say that Lindsay Honda has offers some of the most convenient hours for car shoppers. You can browse their inventory from 9:00 AM to 9:00 PM Monday through Thursday, or from 9:00 AM – 7:00 PM Friday or Saturday. Of course, we all know how long it takes not only to find the perfect car on a dealership lot but also to negotiate with the dealer and finally sign all of the paperwork – so you're probably still going to need to take some time off during the week or plan to spend the majority of your Saturday sitting at Lindsay Honda. Oh, and they are closed Sundays, so don't even try to head to the dealership then.
So, is Lindsay Honda more convenient than most dealerships? Sure. Extremely convenient? Not at all… or at least not compared to online.cars, which is open 24 hours a day, seven days a week. That's right – whether you're a night owl or an early bird, you can handle buying your car at any time of the day or night. Simply head to our website at online.cars whenever you have a spare few minutes, fill out a quick questionnaire, and before you know it, you'll be the proud owner of a new car – all without ever having left your house.
Extremely Local to You
Which brings us to our next point – location. Lindsay Honda is located just off of I270 and 70 East – a quick five minutes from Easton. online.cars is located wherever you have an internet connection. So you could "be" at online.cars when you're actually on your lunch break at your office, snuggled up on your couch at home or even sitting in the parking lot waiting to pick your kids up from school. No matter how you look at it, online.cars simply cannot be beaten when it comes to location – online.cars can literally be found in the palm of your hand, 24 hours a day, seven days a week.
Unlimited and Nationwide Inventory
How many times have you gone to a dealership to buy a new car with absolutely no idea of what make or model you were hoping to bring home? Probably never. Sure, you may change your mind slightly once you get there (especially once you realize how limited the dealership's inventory is), but for the most part, car shoppers know pretty much exactly what they are in the market for.
Of course, if you head to Lindsay Honda, you already know that you're going to have been satisfied by the inventory they have on sight, so it's best to not get your heart set on a specific make, model, trim and color of any vehicle. After all, it's not as though Lindsay Honda has access to thousands of cars located throughout the nation – not like online.cars does. In fact, you don't need to worry about browsing any inventory at online.cars at all. The only thing you need to do is to complete a short questionnaire located right on the website. Simply fill out details such as which make, model, transmission type, maximum mileage, maximum price, color, trim and year you are in the market for and the online.cars team will get to work searching thousands of dealer's inventories looking for the perfect match for you.  Once the team has located a few models that fit your criteria, they'll email the top choices over to you and let you choose between the final few contenders. The toughest choice you'll have to make is simply choosing between the best of the models – no sacrificing on style or compromising on color when you buy from online.cars.
Wake Up and Smell the New Car Smell
Everyone knows there is no better smell than new car smell – so even if you buy your car from Lindsay Honda, you know you have that unbeatable scent to look forward to. What could be better than that, right? Well, at online.cars we bring the new car scent right to you – in fact, we park it right in your driveway.
That's right. When you buy a car from online.cars, you don't need to worry about having to head to a local dealership to sign and drive. All you need to do is tell us which driveway is yours and let us deliver the keys to your new car directly to your front door. Now that's service!
You might be worried that once the car is delivered to your driveway, you're stuck with it if it doesn't meet your expectations – after all, it's not like you can return your car to the dealership once you've driven off their lot. At online.cars, we know you might end up taking your new car out for a cruise and realizing that maybe it doesn't have as much oomph as you'd like, or maybe you don't like the color you picked after all. No matter the reason, you can rest assured that with online.cars' three days, 150-mile money back guarantee, you're protected against buyer's remorse. You're also protected by a lifetime mechanical warranty and a guaranteed clean CARFAX history report… and our $500 lower price guarantee. That's a lot of guarantees, but at online.cars, it's important that we guarantee your satisfaction.
Financially Friendly For All Buyers
The one last thing you need to know about online.cars vs. the traditional dealerships like Lindsay Honda is that no matter what your financial situation is, we can help get you approved for a loan – even if you have terrible credit. online.cars utilize a network of nationwide lenders, which means we are able to find the best loans for our customers, regardless of their credit score and history. You can even find helpful financial tools right on the online.cars website to help you figure out the best financing option for your budget. You can shop by payment, value your trade-in vehicle and even get pre-approved, all from the comfort of your own home. Our team of financial experts is always available to answer any questions you may have; simply use the online chat function or dial (513) 761-1111 to speak to a member of the online.cars team. Don't settle for a bad loan or feel rejected by dealers who refuse to business with customers who may not have the perfect credit score. Visit online.cars and see how simple and easy it is to find a loan that's just right for you.
online.cars vs. Lindsay Honda – There's Just No Competition
Clearly, when it comes to online.cars vs. Lindsay Honda, online.cars simply knocks out the competition. Traditional dealerships just don't stand a chance when it comes to the convenience, location, inventory and financial ease that online.cars offer its customers.
So what are you waiting for? Simply visit online.cars today to start car shopping today!