online.cars – The Superior Car Dealership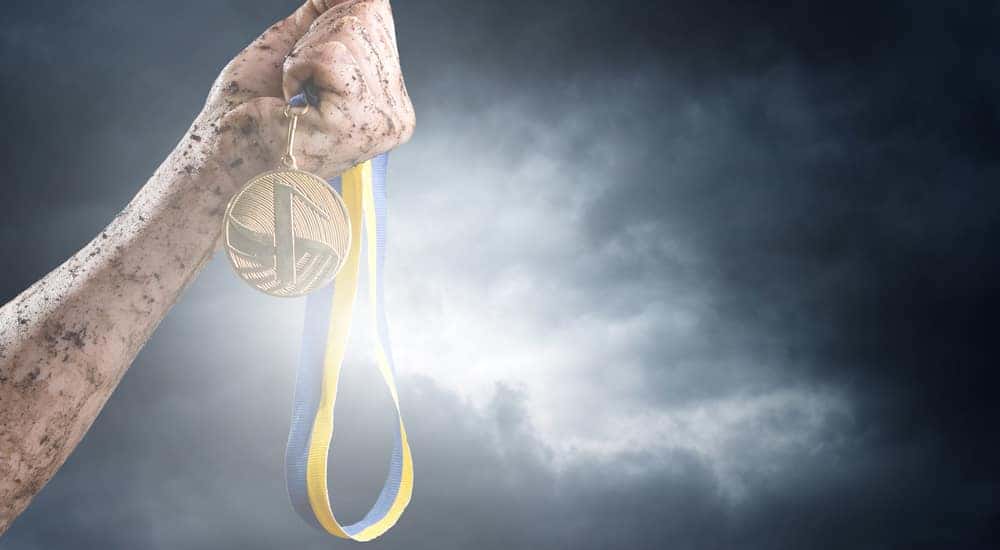 Car shoppers in Ohio are lucky to have many great dealerships to buy from. Most have phenomenal service staff and expert financing teams in place to help your car buying experience go as smoothly as possible. Even better, many car dealerships specialize in helping people who are struggling with bad, poor or even no credit find loans that allow them to get back on their feet and into the driver's seat. However, no matter how great any of these dealerships in Ohio are, none can compete with online.cars. Why's that you say? Well, let's look at another popular dealership and compare it to online.cars and you'll soon see why when it comes to a dealership like Cincinnati Auto Credit vs. online.cars, online.cars just can't be beat.
Limitless Supply of Inventory
If you visit any dealership website, you'll be able to view all the new and used cars they currently have stocked on the lot. This is great, except for when you can't get all the details you really need to make an informed decision. Take Cincinnati Auto Credit – sure, you can see a list of the cars they in stock and some basic information, but you can't see how much these cars actually cost… or maybe you can – but not until you enter your personal information into a pop-up that stops you from exploring your options any further. It really takes the joy out of browsing when you know that any minute a pushy salesperson is going to be calling you and telling you to "come on down!"
So not only is browsing online relatively fruitless and certainly invasive at Cincinnati Auto Credit, you're also stuck with whatever they have on hand for inventory. Want a certain make or model? Well, you better hope that dream car just happens to be parked at one of their two locations, otherwise, you're out of luck.
What makes online.cars a different shopping experience than Cincinnati Auto Credit? Well, for starters, when you visit the online.cars website, you won't be greeted by any pop-ups desperately trying to get your information. Actually, you won't even see any of our stocked inventory, because we don't have any. No, at online.cars we work with a network of nationwide dealerships, so our inventory is actually limitless. That's why we don't even bother to list any vehicles online. Instead, we simply ask our customers to fill out a form that tells us exactly what make, model and year you'd like to purchase – and because we know not all cars are created equally and everyone has different tastes, we go one step further and ask you to tell us the mileage, color, trim and transmission type you'd like. And just to be absolutely sure that our sales team is searching for your perfect car, we leave room for you to fill out any additional details that you'd like us to know – so if you're after leather and a sunroof, no worries! There's a car out there that matches your criteria, and at online.cars, we're on a mission to find it.
Your Satisfaction is Guaranteed at online.cars
Of course, buying a car online is probably a relatively new idea for you, so we're sure you have some questions. After all, you know what to expect if you end up shopping at Cincinnati Auto Credit. You'll go in, find a car that is acceptable, figure out financing, and most likely drive the car home that very day. It sounds good in theory, except for it's stressful, time-consuming and most likely at the end of the day you're going to feel as though the salesperson pushed you into making a commitment that you just weren't quite ready for yet.
At online.cars, we do things a little differently. After you send us the details on your ideal automobile, our team gets to work to find a few models that match your criteria. We then send those options to you and let you take your time reviewing your choices… all from the comfort of your own couch. When you've made a decision, simply let your salesperson know and they'll get the ball rolling. At the same time, you can get to work with our esteemed finance experts to figure out the best financing option for you. Just like Cincinnati Auto Credit, we're pleased to work with all buyers – no matter if you have excellent credit or simply terrible credit. Just like our nationwide network of dealers, we also have a nationwide network of lenders, so no matter what your financial situation is, we'll be able to secure financing for you.
As if all of this wasn't simple and convenient enough, you don't even have to head to a dealership to take possession of your car. We'll deliver right to your driveway – all you have to do is open your front door and sign for it. It really couldn't be any simpler.
Right now you're probably wondering what happens if you hate the car once it arrives – and that's a valid consideration. We know that unlike shopping at traditional dealership like Cincinnati Auto Credit, with online.cars you're buying a car relatively sight unseen and of course you may decide it's not what you wanted after all. If this happens, don't worry – simply give us a call within three days or within driving 150 miles, and we'll take the car back. Your satisfaction is guaranteed… and we're pretty sure that's a guarantee you won't find at most dealerships in Ohio.
There's one last thing you should know about buying a car from online.cars – and that's the fact that all of our cars come with a free lifetime mechanical warranty. Again, we just don't know that you're going to be able to find many car dealers in Ohio, or even nationwide, who can offer that level of protection.
The Future of Car Shopping is at online.cars
If you aren't convinced by now that online.cars is superior not only to Cincinnati Auto Credit but also to all other car dealerships in the Ohio region, than why not give us a call to learn a little more about our service? We can be reached at (513) 741-1111 or you can even chat with us online just by visiting our website. We look forward to showing you why, from now on, online.cars is the only dealership you'll ever need to visit.