Take Control at online.cars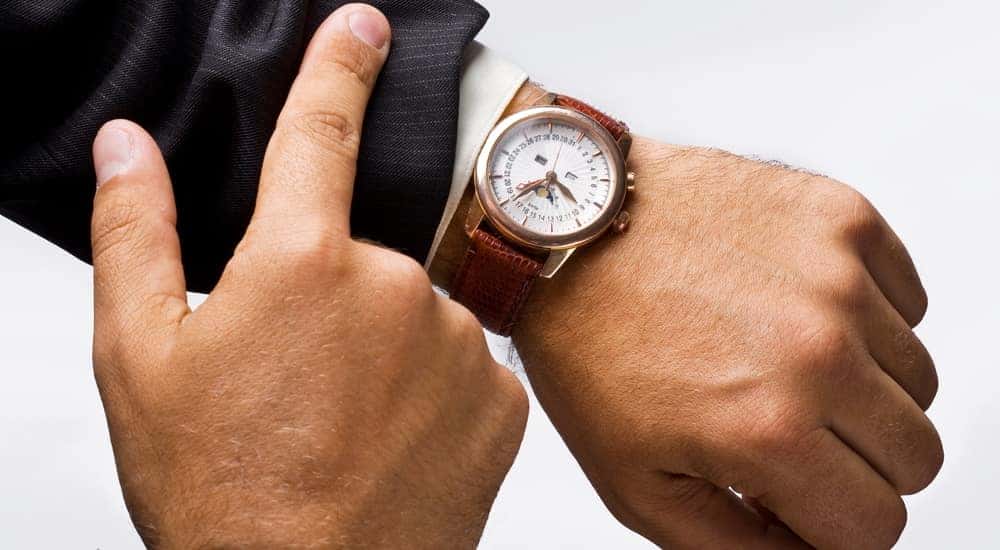 Choosing a car dealership to do business with can be a daunting task. You want to be sure that you find a dealership that respects your time, values your business and will be there for you should anything go awry with your car purchase. And of course, it's absolutely critical that you feel respected by the sales team and the finance department. While there are plenty of reputable Columbus Chevy dealers in the area who certainly treat their customers well, there's only one dealership that makes car shopping a pleasure from start to finish – and in fact, it's the only dealership you won't have to go and visit when it comes time to buy your new vehicle. At online.cars, you can take control of the very aspects that take all of the fun out of car shopping and make the experience truly satisfactory.
Take Control of Your Time
online.cars is breaking away from the traditional model of car dealerships – in fact, it's not just breaking the mold; it's shattering it. Traditional car dealerships are limited by time and geographic constraints, but not online.cars. In fact, you don't even have to spend time looking for online.cars opening hours – it's open 24 hours a day, seven days a week. Morning, noon or night, when you're in the mood and ready to start shopping for your new car, all you have to do is open your laptop and type online.cars into the search bar. That means no more coordinating schedules with your spouse to meet at the dealership or skipping out work early to make the prohibitively short trading hours of traditional dealers. When you shop online.cars, you can do so from the comfort of your own home… you can even do it during a commercial break!
You also don't need to worry about driving to the dealership in the middle of rush hour or stress about being finished at the dealer in time to get back pick up your kids from school. When you shop online.cars, you shop wherever you have an internet connection, not an address. Skip the hassle of driving to the dealership and just shop online.cars from your home computer, laptop, smartphone, iPad or even shop during your lunch break at work. Consider online.cars the Amazon of car shopping – it takes the inconvenience out of having to actually go to a store (or in this case, a dealership) and brings what you need, right to your front door.
That's right. When you buy your car from online.cars, you don't have to worry about having to then head to a dealership to pick it up. That would actually defeat the whole point of using online.cars to avoid the dealership. Instead, the team at online.cars will bring your new car directly to your driveway – all you have to do is open the door and take the keys. From start to finish, you can enjoy your entire car shopping experience right from your very own home – no trips to a crowded dealership ever required.
Take Control of Your Satisfaction
Of course, it's only fair to be nervous about buying a car sight-unseen from an online retailer. After all, we've all bought things online that didn't meet or exceed our expectations in person and sometimes there is no recourse or return policy… and that really stinks. However, you absolutely do not need to worry about having buying remorse if you get your car from online.cars and decide it's just not for you. Simply let us know within three days or 150 miles if you've decided the car is not for you – your satisfaction is guaranteed with online.cars.
And that's not the only thing that is guaranteed when you shop online.cars. You can shop confidently knowing that every car that comes through online.cars has a guaranteed clean CARFAX report attached to it – which means the car has not suffered any from major reported issues. At online.cars, we work with a nationwide network of reputable dealers to find only the best cars for our customers, and we do so while also offering a free lifetime mechanical warranty, just in case your car ever does need serious repairs. That's peace of mind you certainly won't find at every dealership.
Take Control of Your Needs and Wants
At this point, you're probably thinking that online.cars sounds too good to be true and that it must require a lot of jumping through hoops to actually work with such a superb dealership, but you'd be wrong. In fact, all you need to do is visit online.cars and fill out a simple, yet detailed, online questionnaire that asks for the make, model, year of the car you are interested in buying. The questionnaire also asks for the maximum mileage, the color, the trim, the transmission type and the maximum price you'd like spend for a car that matches all of those criteria. You can even type in a more detailed message if there are specific features you'd like our sales team to be on the lookout for – such as a sunroof or Sirius XM radio. Then simply click "Let Us Find It" and our sales team will begin to scour our network to find only the very best cars that match your request.
Once a few ideal models have been located, the sales team will send you the details on each car and let you decide which one you want to buy. All of the paperwork is easily completed online and before you know it, your new car will be parked in your driveway, ready to hit the open road.
Take Control of Your Financial Situation
Lest you think that this service is only available to those who have outstanding credit or are able to pay cash upfront for their new car, let us reassure you that even if you have terrible or non-existent credit, online.cars still wants to work with you. Actually, thanks to our nationwide network of lenders, we're confident that we can get you approved for a loan with no problem. Don't limit yourself to only shopping sketchy dealership because of your questionable credit; online.cars is ready and willing to help you figure out your finances and get you into the car you need to turn your credit around.
It is actually so important to us that our customers feel financially comfortable and confident in purchasing a new car from online.cars that we've given you tools right on our website to help you start to plan for your new car purchase. Aside from easily getting pre-qualified, you can also shop by payment to see which cars fit your budget, value your trade-in to see how much equity you can apply to your new purchase and you can even use our payment calculator to see how different finance rates will affect your payments. At online.cars, we don't just put you in control of the car shopping process – we also put you in control of your finances.
Take Control of Your Dealership Experience: Shop online.cars
By now it's easy to see why shopping online.cars is the smartest way to buy a new car. Sure, you can spend hours wandering aimlessly around a dealership, settling for any old car they have that somewhat matches your needs and wants, but why would you do that when online.cars can find the exact car you both need and want – all from the comfort of your own home? Visit online.cars today and see for yourself how online.cars is the future of car dealerships.