The Best New SUVs are in Chicago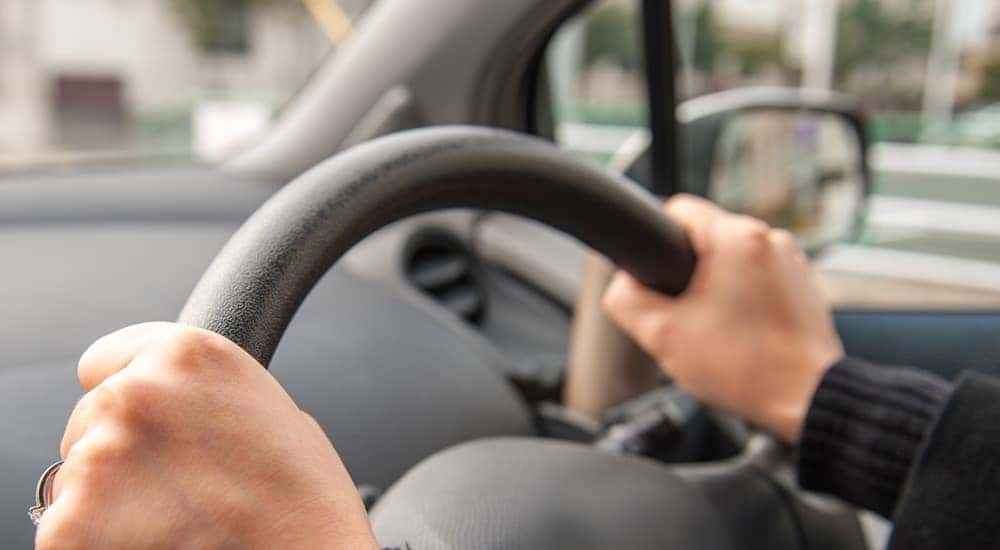 The 2017 Chicago Auto Show kicked off in the Second City on February 11. More than one million people from all over the world will attend the largest show of its kind, eager to see what their favorite automotive brand has been up to. Due to the large attendance size of the Chicago Auto Show, car manufacturers tend to take advantage of the world stage made available to them in mid-February. With highly anticipated releases, debuts, and reveals, the Chicago Auto Show is a hotbed for all things new and exciting in the automotive industry. Most of these newly released cars won't find their way to local dealerships like Infiniti of Cincinnati or online.cars anytime soon, but it gives buyers a chance to plan ahead for their next new vehicle purchase.
SUVs and Trucks Take Over Chicago
Thanks to the fact that gasoline prices are at a recent all-time low across the country, as well as the fact that the economy in America is on the upswing, buyers are demanding more practical car options, such as pickup trucks and SUVs. Gone are the days when car shoppers scrutinized every make and model over a few fuel economy points. Now, those same buyers are trading in their environmentally friendly guise in order to get a more practical vehicle. Whether taking kids to school each day, embarking on cross-country road trips, or simply needing the utility that only a pickup truck can offer, car shoppers are shifting away from cramped subcompact models, and toward those large less fuel-efficient vehicles.
The Top SUVs Debuting in Chicago
February 11 through the 20th is a busy time for the city of Chicago. With every major (and minor) automotive brand setting up shop inside of the expansive McCormick Place, which sits adjacent to historic Soldier Field in downtown Chicago. Vying for the attention of every one of the millions of attendees who will gain entry into the largest auto show in the world, automotive brands are coming up with intuitive displays that engage, as well as entice, potential buyers to purchase their vehicles. Those same automotive brands who want you to stop at their booth, are debuting some of the most exciting new and updated SUVs that we have seen in recent years. Check out each one of these vehicles that debuted in Chicago mid-February, and what they mean for the upcoming year in automotive sales.
2018 Ford Expedition: Large SUV buyers have been eagerly awaiting the debut of Ford's redesigned Expedition model, and Chicago Auto Show attendees will be some of the first to sit behind the wheel. The blue oval brand took engineering notes from the redesigned F-150, and created a version of the Expedition that is roughly 300 pounds lighter than the outgoing model. Equipped with a brand new 3.5-liter EcoBoost V6 engine, paired to a 10-speed automatic transmission – the 2018 Expedition is the only large SUV in its class to offer such a dynamically modern powertrain. The reduction in weight is thanks to an all-aluminum body and a redesigned high-strength steel frame. Gaining an All-Terrain management system, drivers of the 2018 Expedition are able to choose one of seven different driving modes which include, Normal, Sport, Tow/Haul, Eco, Grass/Gravel/Snow, Sand, and Mud/Rut. Inside the spacious cabin, Ford added updated technology and amenities including sliding second-row seats, a wireless charging station, Wi-Fi hotspot, and four 12-volt power outlets. Obviously, this large SUV has a whole lot more to offer, and we can't wait to experience it in person.
2018 Dodge Durango SRT: All-new and more powerful than ever before, the Durango SRT manages to serve up to 475 horsepower and 470 lb.-ft. of torque. Not bad for a seven-seater large SUV. Also not bad is the fact that this Durango SRT can jog up to sixty miles per hour in just 4.4 seconds. That number outdoes even some of the higher performing sports car options on the market, which is why the high-powered SUV is regularly referred to as a three-row Charger. A brand new 6.4-liter V8 Hemi replaces the less potent 5.7-liter Hemi from the outgoing model year and comes with a responsive eight-speed automatic transmission. A stiffer suspension, Brembo brakes, and Charger SRT-like tuned exhaust, the 2018 Durango SRT is a definite show stopper at the 2017 Chicago Auto Show.
Volkswagen Atlas Weekend Edition: As high-level execs with Volkswagen are facing criminal charges related to the diesel-scandal of the century, the brand is still represented at the Chicago Auto Show this year. The Atlas Weekend Edition is a concept SUV that is a sort of hybrid between the Vanagon and Eurovans of the brand's past. The most intriguing (and confusing) aspect of this modern crossover concept is a rooftop cargo carrier dubbed the Urban Loader. The hard shell box includes soft sides and the ability to haul up to 17.7 cubic feet of cargo. As impressive as that may be on paper, we can't imagine it does a lot to improve fuel economy numbers. Either way, it's a sleek, practical crossover that will likely become part of the VW lineup in the coming years.
Toyota Sequoia TRD Sport: The Sequoia is Toyota's large SUV offering, with seating for up to eight passengers and plenty of cargo space for all of their things. The TRD Sport version of the SUV is debuting at this year's Chicago Auto Show, and is loaded with sporty performance features that drivers in this segment love. Also included on the latest Sequoia TRD Sport trim is a set of Bilstein shocks that give the large SUV a dynamic and comfortable ride, regardless of the terrain it is conquering.
These four new SUVs debuting at the 2017 Chicago Auto Show are just a small sampling of what we have to look forward to as the SUV segment once again gains traction in the United States. Keep an eye out, and check back for a look at the most exciting pickup truck reveals that are also happening at the 2017 Chicago Auto Show. If this year's auto show debuts tell us anything, it's that the domination of the compact car segment is over, and trucks and SUVs are back.