The Way You Buy Your Car Matters – Here's Why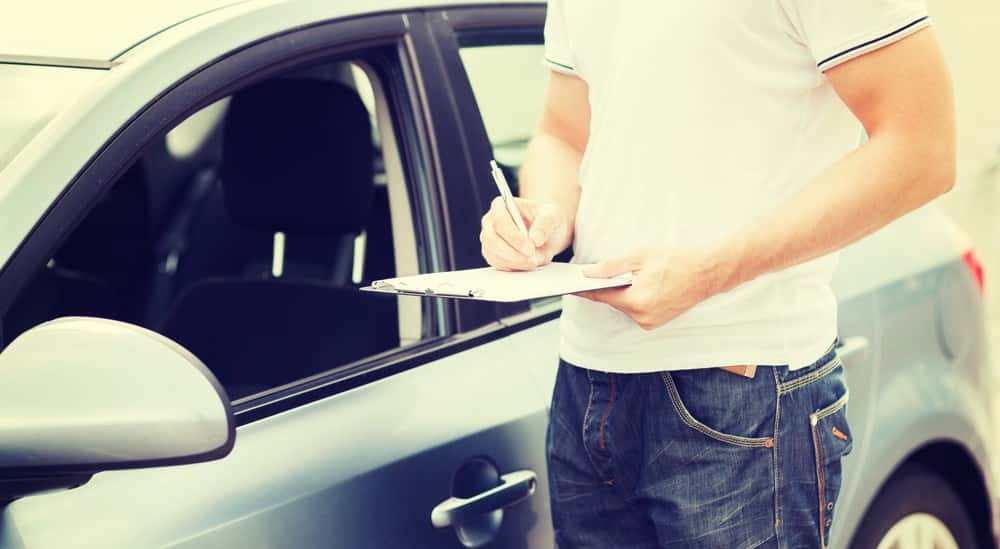 The majority of car shoppers in America are sick and tired of traditional dealerships. With so many of them relying on false advertising, bait and switch techniques, and pushy salesman to close deals, it's certainly not surprising that people are looking for other ways to buy their next new or used car. If you live in Cincinnati or the tri-state area, you might be wondering what your options are when it comes to car shopping. On the one hand, you can head to a local dealership and hope that they practice ethical sales techniques, or you can go online and discover what so many buyers already have with online.cars. No one wants to be subjected to a bad car buying experience, which is why when it comes down to choosing Kings Ford vs. online.cars – the choice is easy.
The Way You Buy Your Car and What it Says About YOU
Thanks to the advent of the internet, and its widespread use, car shoppers have more options today than ever before. In the past, if a buyer was dissatisfied with their in-dealer experience, they had no where else to turn. Their only option for buying a new car was to push their discomfort aside, and go to a local dealership like Kings Ford. If you have ever gone through the process of buying a new or used car with a dealership, then you know how frustrating and archaic the entire practice actually is.
The way you buy your car says more about you than you might think. If you reflect on the route to car ownership you take, you will be amazed by how much it says about the type of person you are.
Traditional Dealership Experience: If you regularly choose this avenue to buy a new or used car and enjoy the process, then you probably value tradition more than shoppers who head online. Even if you are not a fan of in-person vehicle dealerships, but still utilize their services, then you may be the type of person who struggles with change. The car dealership has been around for nearly as long as the car itself, which is why so many people have a hard time letting go of this familiar car buying model.
Private Car Sales: This avenue is only available to buyers in the used car market, but is certainly a popular route to take. The obvious downside to buying your used car from a private seller is the uncertainty and lack of assurance you get with your purchase. When you buy from a dealership, your new or used vehicle purchase is backed by a warranty and the dealership itself. If there is a problem with your newly acquired car, a reputable dealership will take care of it. If the same issues arise after buying a car privately, this will not be the case. You will be stuck with the faulty vehicle, and will end up losing the amount of money you spent to buy it. After knowing all of the risks associated with this type of vehicle transaction, and you still opt for it over other options, then you probably are the type of person who puts more trust in people than others might. While this is not necessarily a bad quality to have, it can have detrimental consequences for your used car purchase.
Online Dealerships: These types of websites are an extension of local car dealerships, and typically target buyers who don't want to spend time inside of a dealer showroom. They are staffed by online sales experts, who help buyers complete the majority of the car buying process via e-mail, and online chat. As much as these online dealerships try to stand out as different, they are run by the same people who you would find at the dealership location. Even after completing some of the process online, you will still end up spending a few hours at the dealership to wrap up the sale. Buyers who choose this route to car buying, are sick of in-person dealership experiences, but aren't comfortable with private car sales. They see this as the "best of the worst" in terms of options, which is why so many local dealerships are creating these virtual sales teams.
There is Another Way…Thanks to online.cars
Whichever of the above categories you fall into, there is a good chance that you wish there was a better way. The good news is that there is a better way, with online.cars. A web-based service that allows car buyers to find the perfect new or used vehicle they have been looking for, without ever having to leave their home or office. Unlike in-person dealerships with limited inventory, online.cars has access to a database of over 100,000 cars, trucks, and SUVs from locations across the United States.
Buyers who have had to settle in the past for an uncomfortable experience at a dealership that did not have their best interest in mind, can find peace and total satisfaction with online.cars. When you choose to utilize online.cars for your next new or used car purchase, you will fill out a simple online form, detailing what matters most in your next vehicle. The online.cars team will do the heavy lifting, and work to find you three great options from a nearly unlimited inventory of high quality vehicles. Once you choose which one you want to see in person, online.cars will deliver the vehicle here to Cincinnati, free of charge. online.cars allows shoppers to finally have full control of their vehicle purchase experience, and be confident in the new or used car they drive home.
If you are like the majority of car buyers who are sick and tired of the old way to buying new and used vehicles, then consider how online.cars can help. The process is unlike anything else available to Cincinnati and tri-state area residents, and opting to use online.cars for your next car purchase is one decision you won't regret making. Head online today, and blaze a whole new trail for car buying.