Three Reasons You Can't Resist Modern, Online Car Sellers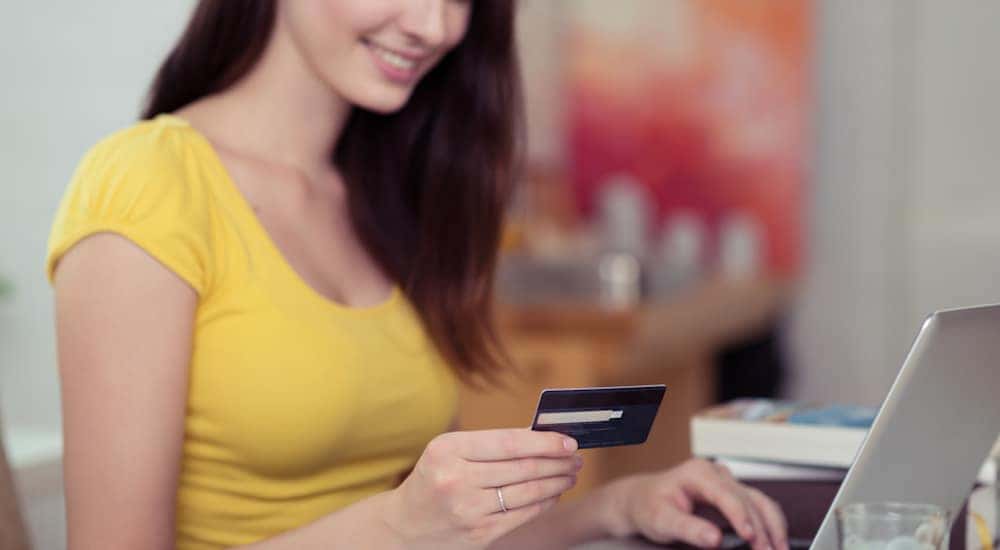 The car-buying process is undoubtedly grueling, as it requires prospective buyers to waste hours and days toiling at traditional dealerships. Even if a customer completes a transaction, there's a good chance that they're burnt out from the entire process.
Fortunately, there's now a solution to those inconveniences. Modern car sellers like online.cars are looking to change the entire industry thanks to their array of convenience factors. As you're about to find out, online.cars' various incentives could soon make traditional dealerships irrelevant.
Below, we've explored the major reason why customers won't be able to resist these modern car-buying routes. Then when you're debating, say, Oxmoor Ford vs. online.cars, you'll understand why the latter option is the superior route…
Can't Resist: Convenience
Few dealerships are able to offer an easy, stress-free buying experience. While these businesses can promise you as many donuts and cups of coffee as your heart desires, it still can't distract from the fact that you're dedicating hours to the entire endeavor. After having searched through their vast inventory and negotiated with the sales team, many consumers find that their patience has been tried. Even if you complete the transaction, there's a good chance that you're not too thrilled with your entire experience.
However, by opting for a vehicle from a modern seller like online.cars, customers will have access to an array of convenience factors. In fact, consumers can complete the majority of their purchase from the comfort of their own house. All these prospective buyers need to do is submit an inquiry to the business, specifying any requirements or attributes they're seeking. online.cars will then dive into their vast nationwide database to find an applicable hit. Ultimately, they'll do all of the work for you, which only maximizes convenience.
This convenience is still evident when customers are looking to sell their current ride. Often, this can be a day-long process, and sellers often find that they're not securing the best possible deal, especially when considering all of the effort they're dedicating. Well, similar to the car-buying process, the car-selling process will also be incredibly easy via online.cars. The business will provide customers with an instant quote, meaning there's no needless waiting around. Customers can then accept a check for their car, or they can use the value towards another one of online.cars vehicles. To top it off, they'll even offer to pick up the vehicle directly from your own house, maximizing the convenience.
Can't Resist: Monetary Benefits
Sure, plenty of traditional dealerships will try to entice their customers with gimmick sales or discounts. However, at the end of the day, these offerings aren't all that exclusive, and they don't ultimately lead to any remarkable savings. The dealership is still going to secure their desired value for the ride, and you could have capitalized on these savings if you were savvy with negotiating.
However, online.cars has actual, tangible monetary incentives for opting for their services. This may be a bit surprising considering all of the unique convenience factors that they provide, but online.cars still manages to deliver some of the best financial deals around. Specifically, the business offers a $500 lower-price guarantee, meaning these prospective buyers will truly be hard pressed to find a better deal elsewhere. The business even offers to deliver your recently-purchased vehicle directly to your own house. If you were going to be sourcing an out-of-state vehicle from a local dealership, they'd surely make you pay an arm and a leg for this advantage.
online.cars even provides customers with the unique opportunity to finance the soon-to-be-purchased vehicle via the business. Normally, if a potential buyer is struggling with poor credit, they'll find that it's particularly hard to secure that financing from any lender. The few dealerships that are willing to extend this opportunity often require incredibly high-interest rates, which ends up hurting the buyer in the long run.
However, online.cars is confident that they can secure the best possible deal for their customers. In fact, the business is so confident, they promise to pre-approve you for a loan, regardless of your financial situation. Thanks to their ability to dive into a nationwide database, online.cars can also shop around for the best financial opportunity, leveraging the various offers that are at your disposal. This is a unique opportunity that shouldn't be ignored, especially if your credit score is in disarray.
Can't Resist: Lack of Risks
We understand if consumers are wary of pursuing a vehicle online, as the risks are rather obvious. For starters, many consumers don't have the opportunity to look at the vehicle before committing to the purchase, meaning they can't determine if it is a proper fit. They also don't have the opportunity to go for a test drive, meaning they can't anticipate any major mechanical issues.
Well, online.cars accounted for these issues and provided their customers with an array of protections. Primarily, the business promises a three-day, 150-mile satisfaction guarantee, meaning these individuals can easily return their vehicle if there are any complaints or predicaments. Of course, it's unlikely that you'll run into any mechanical issues in the first place, as customers will receive a CARFAX Clean Vehicle History report before committing to a purchase. In the event that there are any issues, drivers can also rely on the free lifetime mechanical warranty, meaning they'll never have to fish into their pocket for any necessary repairs or maintenance.
Now that you've determined that a business like online.cars is the perfect place to purchase your next ride, it's time to get started on the buying process. Well, you won't find a better buying experience than from online.cars. The business ultimately provides customers with the utmost convenience, and as you've learned, customers can complete the majority of their purchase from the comfort of their own house. So what are you waiting for? Submit an initial inquiry today, and you could be appreciating all of the business's major benefits in no time!