10 Favorite Sports Cars for Indianapolis Drivers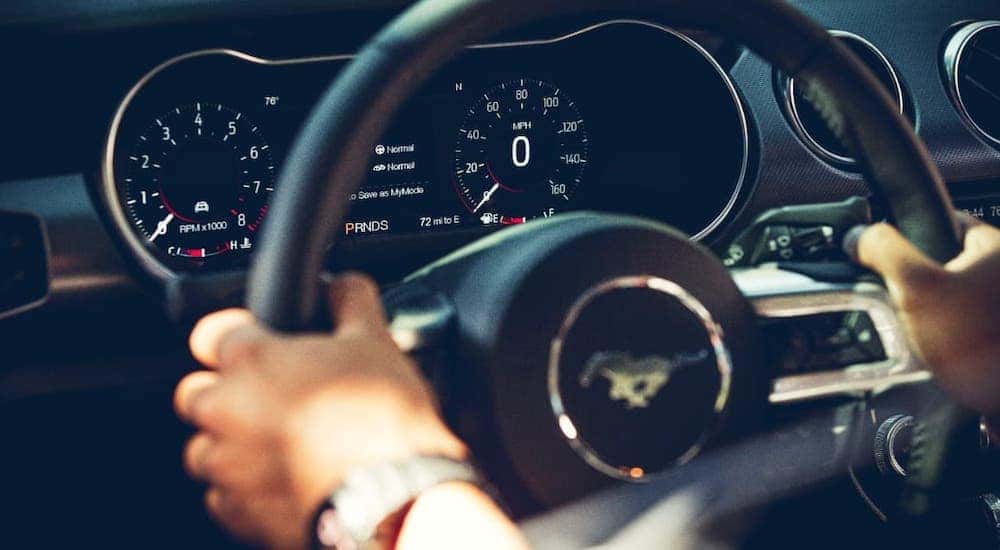 If you live or work in Indianapolis, then you understand the importance of sports car culture. The home of the greatest race in automotive history, the Indianapolis 500, Indianapolis has developed a love affair with sports cars. Living in the same city as the famous Brickyard is enough to make anyone want to go out and buy a fast car of their own. Today, we are here to let you know that getting behind the wheel of your very own sports car does not have to be difficult or expensive – in fact, we often see affordable sports cars pass through our inventory of the best used cars in Indianapolis. Here are 10 of our favorites to help whet your appetite for your next used sports car.
Five American Sports Cars That Really Show Their Muscle
American automakers began embracing the sports car right after the end of World War II when Chevy rolled out the fabled Corvette, a fast and sleek two-seater. These cars, known for their big engines and aggressive stances, came to be known as muscle cars. Ford debuted the Mustang in 1965 as a challenge to Chevy's supremacy with the Corvette, and Chevy picked up the gauntlet when it responded with the Camaro, a muscle car with a second row of seats just like the Mustang. Meanwhile, Dodge was setting its own course with a series of super cool fastbacks like the Challenger and Charger.
This legacy of muscle cars continues to this day, with all three manufacturers offering updated versions of their classic sports cars. The Chevy Corvette has undergone eight different generations, and today's Corvette is now a mid-engine car designed to compete with European models from Ferrari, Lamborghini, and McLaren. The 2020 Corvette Stingray is the first mid-engine model and has a powerful 6.2-liter V8 with up to 495 horsepower and 470 pound-feet of torque, capable of propelling it from 0 to 60 miles per hour in less than 3 seconds, making it a real threat to European mid-engine dominance. The key difference is that the Corvette won't set you back six figures like those European cars will, especially if you buy one used. For those more into tradition, you can still find an affordable used front-engine Corvette from the previous generations.
Chevy is also still producing front-engine sports cars with the classic Camaro, one of the most affordable muscle cars on the market. This coupe features a choice of four different engines in the more recent versions, including a 2.0-liter turbocharged I-4, a 3.6-liter V6, and two different 6.2-liter V8 gas engines, one of which is supercharged to maximize acceleration. Chevy has been building the Camaro since 1966, even sharing the design with the now discontinued Pontiac Firebird. While this is a muscle car that may bring back memories of high school cruising, today's Camaro is also a serious sports car with solid performance.
The Ford Mustang was immortalized in song by the great Wilson Pickett. Today, the Mustang is in its sixth generation, with the latest generation hitting the market in time for the 2015 model year. Just like the Camaro, the Mustang has a rear seat for greater practicality. However, it has a design profile all its own. Opt for the base model EcoBoost for an efficient and powerful turbocharged engine, or pick the classic GT for a traditional Ford V8. If you are looking for real track-ready performance, then try to hunt down a used Shelby Mustang like the GT350 or GT500.
Dodge also has a long history of building powerful sports cars. Today, Dodge is continuing its tradition with the Challenger and Charger. The modern Challenger features lines harkening back to the early 1970s era of muscle cars built before the Oil Embargo set back the development of the American sports cars. Dodge placed a selection of its great HEMI V8 engines into the Challenger to boost performance, especially on the SRT Hellcat model with its monstrous supercharged engine. The larger four-door Charger also features a range of capable engines, each noted for solid performance. Both of these muscle cars do justice to the heritage of Dodge while being affordably priced, especially on the used car market.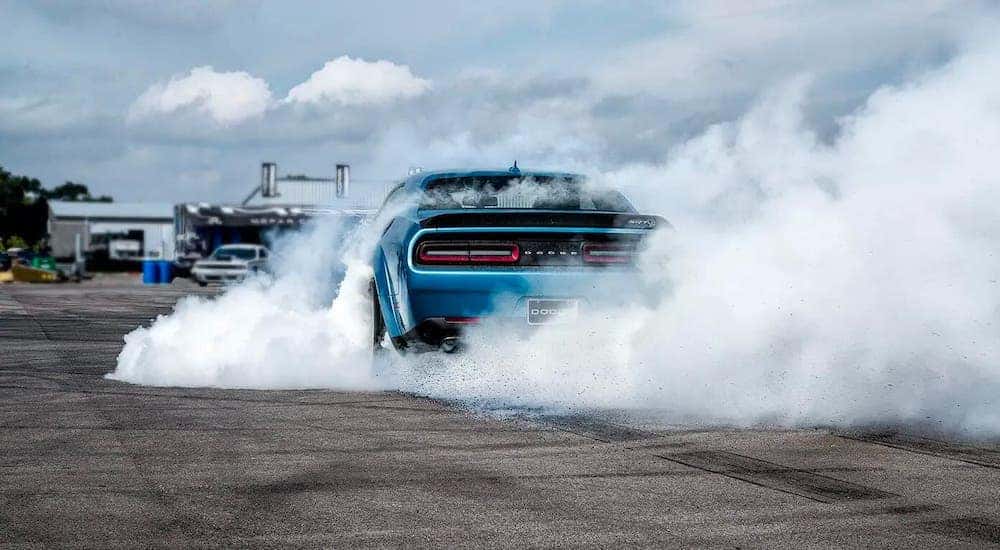 A Trio of Foreign Classics
Three of the most desired foreign sports cars that have carved out their own niche are the Porsche 911, the Subaru WRX, and the BMW M2. Each of these cars has a unique style as well as a loyal following of drivers who won't be found driving anything but this particular model. Even better, all of these sports cars have been in production for years, making them easy to find used.
Germany's Porsche has been building performance vehicles since it first opened its doors in 1931. The Porsche 911 made its debut in 1964 as a two-door rear-engine model with an iconic frontend that stands out in a crowd. Today, not much has changed, making a used 911 of any generation a timeless classic. The most recent Porsche 911 features a twin-turbocharged flat-6 engine, just like those first Porsche 911 models from almost 60 years ago. However, unlike those earlier Porsche sports cars that were air-cooled, Porsche has been using a water-cooling system since 1998. Also, you get a choice of a Carrera hardtop or a Cabriolet soft-top convertible. While they are very expensive when purchased new, you can find a great deal on a Porsche 911 if you opt to buy used.
Japan's Subaru has also made a name for itself with a sporty hatchback, the Subaru WRX. Featured in the Fast & Furious movies, the WRX and the even higher performance WRX STI are noted for their exceptional handling and cornering. That is because, unlike the other sports cars on this list, the WRX comes with standard all-wheel drive and was designed for rally racing on dirt roads and other slippery surfaces. The WRX is also available as either a four-door sedan or hatchback, where most other sports cars are coupes or two-door convertibles. But do not let its more mainstream design fool you – the combination of a turbocharged engine and all-wheel drive gives the WRX incredible performance.
Finally, returning to Germany, BMW has always been about high performance. But the very best BMW models are the M series, which add even better acceleration and handling to the base model platforms. The M135i and its replacement, the 2016 M2, are compact coupes with powerful turbocharged inline-six engines and the type of interior luxury design finishes that drivers associate with this venerable automaker. If you are looking for something a bit larger and more powerful, then check out the M versions of the larger 3 Series and 4 Series cars, or even upgrade all the way to an M5 with its twin-turbo V8 engine.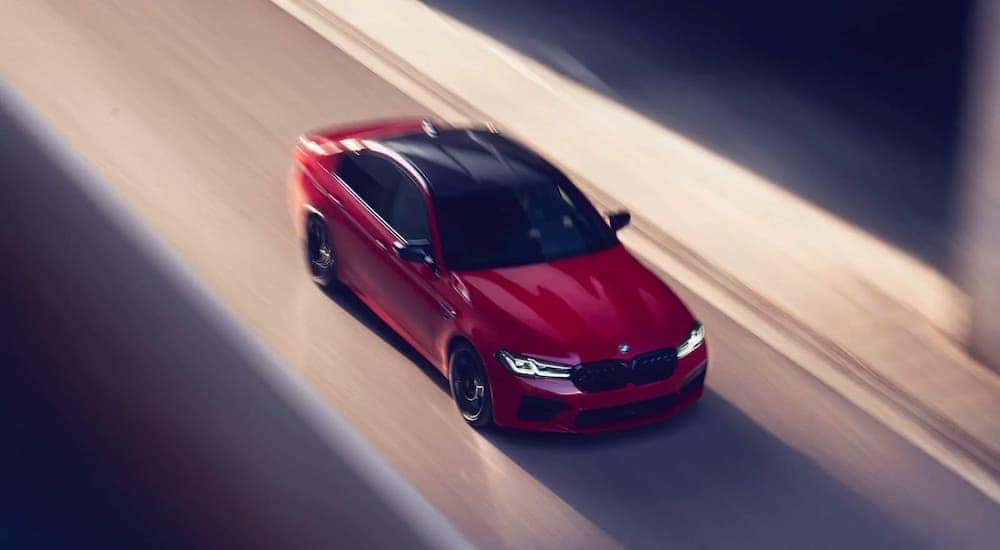 A Pair of Roadsters to Tear up the Road
Germany's BMW and Japan's Mazda have gone head-to-head for years with their popular roadsters. These two-door, two-seat ragtops are great fun to drive. The fourth-generation Mazda MX-5 Miata was introduced in 2016 and comes with a 2.0-liter I-4 engine. While it is far from the most powerful sports car ever built, the Miata weighs in at just over 2,300 pounds, helping it corner like no other sports car you've ever driven. It is also very affordable, especially when you buy one that is used or pre-owned.
The BMW Z4 is more expensive, but also more powerful and more luxurious. The standard engine is a turbocharged 2.0-liter I-4 that provides 255 horsepower and 295 pound-feet of torque. There is also a turbocharged 3.0-liter I-6 that can produce 382 horsepower and generate 369 pound-feet of torque. Whichever engine you choose, you are sure to get performance unlike any other while you turn heads cruising around downtown Indianapolis.
Get Your Next Sports Car From Us
There really is nothing like driving a sports car. From a classic American muscle car like a Mustang or Challenger to a rear-engine supercar like an eighth-generation Corvette or a Porsche 911, a sports car will give you speed and performance unlike any other vehicle you've ever driven. Owning one of these fun cars can give you a taste of the adrenaline rush experienced by the drivers in the Indy 500. Work with Online.cars and let us get you behind the wheel of the sports car you have always dreamed about at an affordable price. Let us help you make that dream a reality today.