10 Spectacular Used SUVs Available Online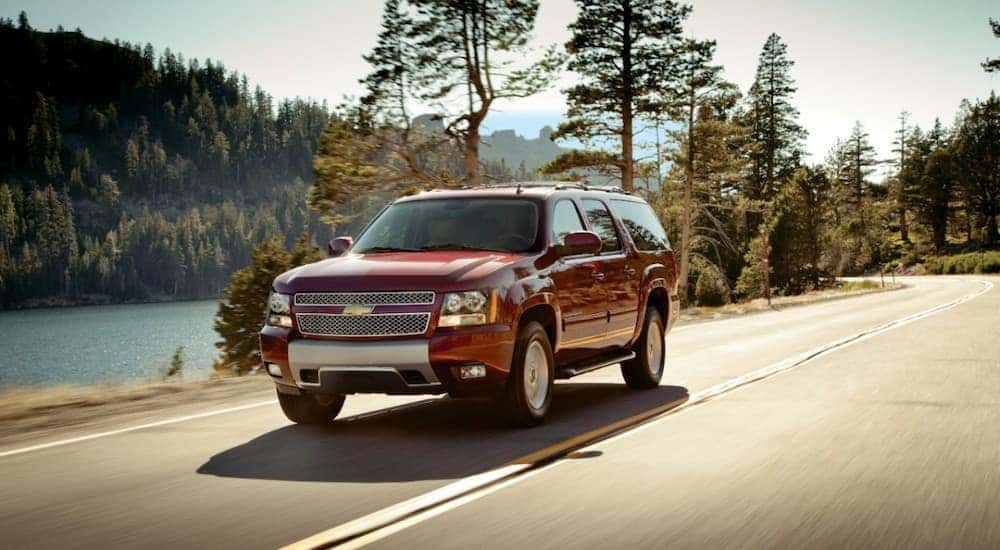 Your current car just isn't doing it for you anymore, and you are looking to buy your next SUV. You check your bank account and credit report, only to see that you just don't have the finances to fit a new model into your budget. You may also be so busy with work and your private life that you don't seem to have the time to drive around Indianapolis, visiting used car dealerships. The good news is that Online.cars has a vast inventory of exceptional used SUV models available today. If you are looking for the convenience of an Indianapolis online car dealer, then Online.cars is the place.
Many people are worried about buying used cars online. While online sales of goods have expanded exponentially over the last two decades, with folks seemingly buying everything from books to bananas, used cars are one area that has caused people undue concern. They worry about getting a lemon and not being able to return a used SUV if they aren't fully satisfied. However, these fears are completely unfounded. At Online.cars, we provide a 100% 10-day money back guarantee. If you are not satisfied with the used vehicle you buy from us, simply return it within the first ten days from delivery or 1,000 miles of usage. In addition, every used vehicle we sell comes with a CARFAX vehicle history report, so you will get all the information you need to make a great deal on your next used SUV.
We feature our patented nationwide search tool. This will give you over 200,000 different vehicles to search from, including so many different used SUVs that you are sure to find one that you will love. Here are ten different, wonderful used SUVs that you can find for sale at Online.cars, showing the breadth and depth of used vehicles we have for sale.
#1 – Toyota RAV4
One of the most popular compact crossover SUVs, Toyota has been building the RAV4 for over 30 years. The RAV4 gives you a wonderful combination of fuel economy and solid performance with a four-cylinder gas engine and the choice of front-wheel and all-wheel drive. This model is ideal for a young driver just starting out as the exceptional fuel economy will save money for commuting, and the roomy trunk can be expanded even further by easily folding down the rear seat.
#2 – Honda Pilot
Sometimes, two rows of seats just aren't enough room for everyone. This is why Honda introduced the Pilot in 2003 as a midsize SUV with three rows of seats. With a used Pilot, you can easily seat up to seven passengers, which is great if you have a growing family or love to go out with plenty of friends. Honda has always offered the Pilot with a standard V6 gas engine, providing the perfect balance of performance and fuel efficiency. You can also find a used Honda Pilot with all-wheel drive, giving you exceptional traction, especially in inclement weather.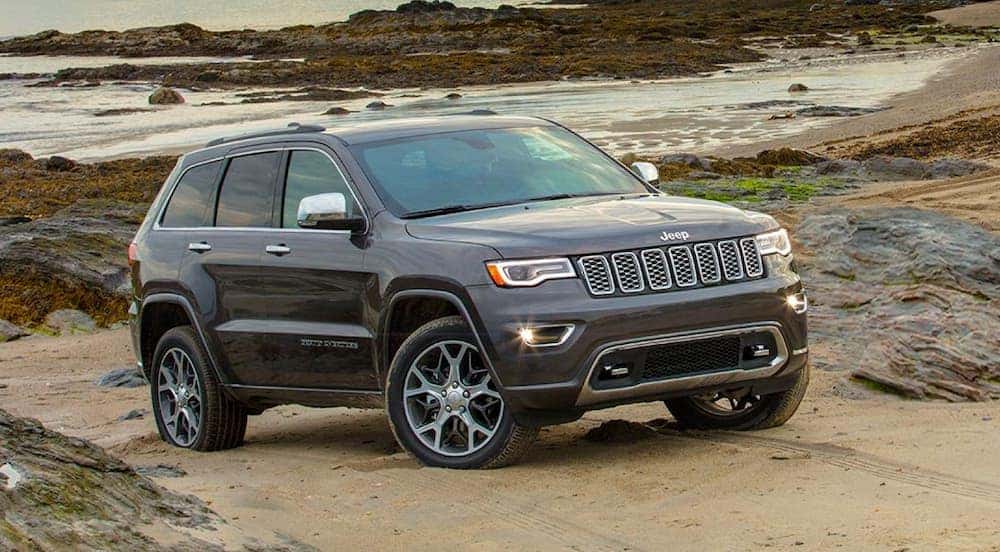 #3 – Jeep Grand Cherokee
The Jeep Grand Cherokee pretty much invented the luxury midsize SUV vehicle category when it was introduced in 1992. This model has always provided plenty of passenger space, comfortably seating five passengers in its two rows of seats. In addition, the Grand Cherokee is tougher and more rugged than most other SUVs you are going to find, especially if you find a Trail Rated model – but what else would you expect from a Jeep?
#4 – Cadillac Escalade
When you think of style, comfort, and luxury in an SUV, there really only is one answer, and that is the Cadillac Escalade. This is one of the largest three-row SUVs you are going to find on sale. It is also one with more creature comforts and bling than you are going to find than any other used SUV. This is why the Escalade has always been the SUV of choice for major celebrities.
#5 – GMC Acadia
One of the more recent entries into the increasingly popular three-row midsize SUV competition is the GMC Acadia. This model was introduced in time for the 2007 model year, with the current generation first appearing in 2019. It has plenty of room for up to seven passengers, making it a great vehicle for family road trips. In addition, the all-wheel drive model is tough enough to take off-roading.
#6 – Chevy Suburban
If you need a great deal of room for passengers, cargo, or both, then a used Chevy Suburban is the full-size SUV for you. Some used models of the Suburban provide enough interior space to seat up to nine passengers. In addition, there is so much room in the trunk that you may not have to fold down seats when you are carrying your stuff from the store.
#7 – Hyundai Tucson
South Korea's Hyundai is one of the fastest-growing automakers in the world, and it has been rapidly expanding its lineup of cars and SUVs. One of the stalwarts of the lineup is the Tucson, a compact SUV that was first introduced to the world in 2004. The current model was developed for 2020 and features plenty of room, great fuel economy, and an amazing array of standard safety features. If you want to safely commute to work in style, then a used Hyundai Tucson might be the SUV for you.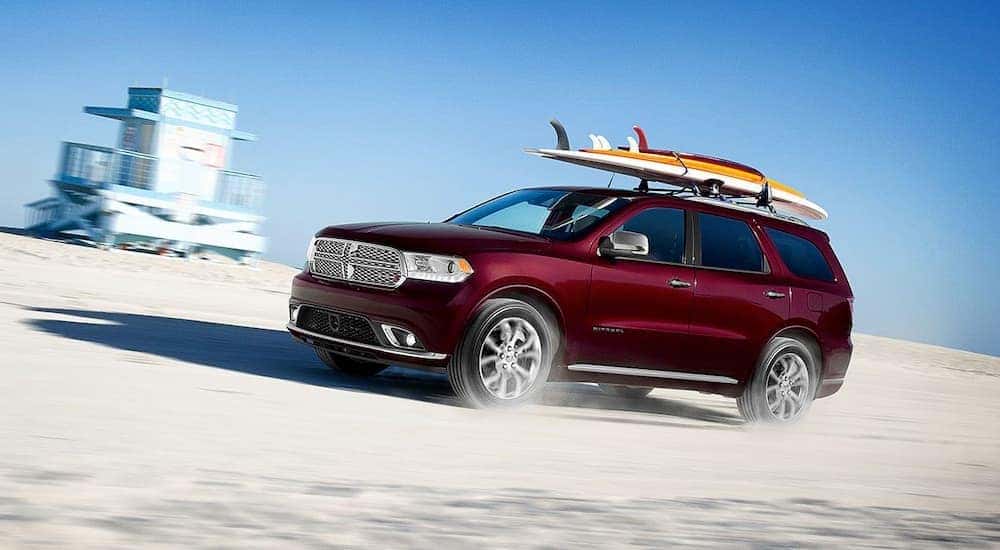 #8 – Dodge Durango
Named for a town in the Old Wild, Wild West, the Dodge Durango is as rugged and uncompromising as you would expect with that title. The Durango was first introduced as a full-size SUV in 1997 but has evolved to the current midsize crossover. Unlike most crossover SUVs, the Durango is rear-wheel drive standard with available all-wheel drive. In addition, you get to choose from a wide variety of engines, including a powerful HEMI V8 that will give you unrivaled acceleration and power in an SUV of this size.
#9 – Buick Enclave
Buick recently made the decision to stop making sedans and focus solely on its lineup of affordable, luxury SUVs. The automaker ranks as one of the highest in customer satisfaction, so it must be doing something very right. The Enclave was introduced to drivers in time for the 2008 model year, with seating of up to seven passengers on models with second-row captain's chairs or eight passengers on ones with a second-row bench seat. This used three-row, midsize SUV features a V6 gas engine for exceptional performance, as well as luxury details that are a pleasant surprise on an SUV as affordable as this one.
#10 – Ford Escape
Ford is another automaker that has expanded its lineup of SUVs over the years, with the Escape being one of its most popular models. This compact SUV has always been known for excellent performance, being one of the few models in its segment to offer a V6 gas engine consistently. The current fourth-generation Escape lost the V6 but instead gives drivers a choice of two different turbocharged gas engines. As a result, you will get incredible acceleration in your used Ford Escape. In addition, the Escape is roomy and versatile, making it perfect for folks who need to use their used crossover for commuting during the week and shopping and adventure on the weekends.
A Great Time to Buy a Used SUV Online
SUVs are one of the most diverse types of vehicles. You can choose from small and compact crossovers like the Toyota RAV4 and the Hyundai Tucson, all the way up to three-row, full-size models like the Chevy Suburban and the Cadillac Escalade. One thing they all have in common is that when you buy a used SUV, you are going to get a lot of vehicle for your money. Come to Online.cars to see all the great used SUVs we have to offer. Your next used SUV is just a click away.