12 Ways to Make Your Used Car Search Easier and More Efficient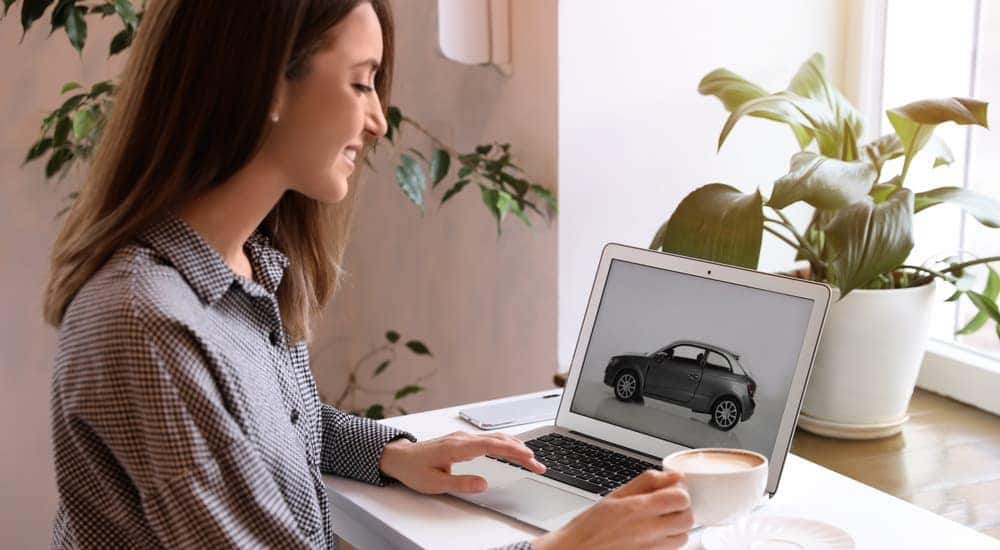 If you're like most used car buyers, you're dreading the purchase process. It's no wonder since the market is flooded with sketchy sellers and confusing apps that feel more like video games than reputable automotive classified sites. Fear not, because you don't have to waste your time on endless wild goose chases and scary meet-ups in dark parking lots. Great deals from a Carmel online car dealership are one click away.
The used car marketplace is a lot like the wild west, with hordes of options for buyers that end up being rabbit holes. We have the internet and smartphones to thank since today's buyers value convenience and instant results. Who has time to spend hours at a dealership these days? Still, is it possible to get the advantages of a convenient online purchase without worrying you'll end up with a lemon? The answer is yes.
Online.cars is a dealer-backed online seller offering a fully virtual sales experience. The only difference is, when you buy from us, you won't get the run-around on price, nor will you have to worry about quality. It's these assurances that keep our customers coming back time after time. We know a thing or two about used car buying, so here are twelve steps that ensure you'll end up happy.
Step 1: Be careful where you search.
This is key since many retailers seem impressive based on colorful graphics and clever user experiences designed to feel personalized. Unfortunately, many of these app-based retailers don't sell what they advertise. Google reviews show high levels of customer dissatisfaction, especially since it's nearly impossible to get a live human on the phone when problems arise.
Step 2: Always check the online reviews.
This is critical since buying a car is a huge investment. We're all guilty of defaulting to the most convenient solution but don't sacrifice integrity to save a few hours. Take the time to sift through the seller's google reviews and look for patterns. Ask yourself if you're willing to risk it.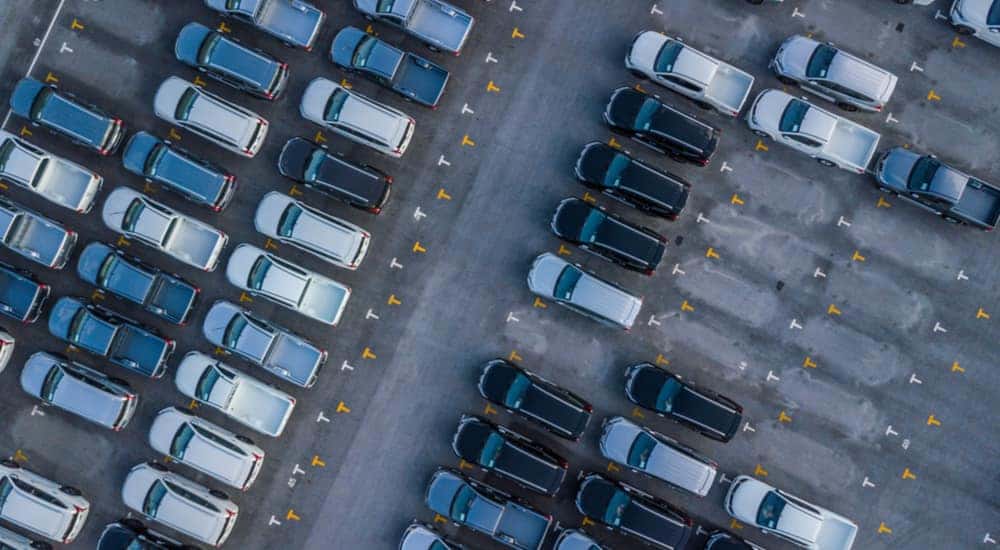 Step 3: Be sure where the inventory is coming from.
In today's digital marketplace, we're not getting up close and kicking the tires anymore when we buy a used car. Instead, we're relying on sellers to post accurate photos and details. Too many used cars come with salvage titles from undisclosed flood or hail damage or serious accidents.
Step 4: Demand a CARFAX report.
Since you're likely buying the car sight-unseen, ask for a free CARFAX report. These reports will tell you the ownership history of the car you're considering. They'll also tell you if the vehicle was properly serviced. Most importantly, they reveal any accident history or evidence of an insurance claim for any damage sustained. You'll know exactly what you're buying, which is critical.
Step 5: Find a retailer with in-house financing options.
Why make the extra trip to your bank or credit union when most reputable sellers have access to the lowest finance rates around? Retailers like Online.cars have in-house finance pros who will get you financed easily and completely virtually. You can apply for financing online and submit all paperwork via email. It's easy.
Step 6: Carefully read the return policy.
This should also read, "don't ever buy from an online retailer without a clear return policy." Online.cars offers a 10-day/1,000-mile return guarantee, so you never end up "stuck" in a vehicle that doesn't work for you. Can that trendy app-based retailer promise the same? And is there a clear path for making the return happen, or will you be on hold for hours?
Step 7: Find an online dealer that delivers.
It kind of defeats the purpose when a virtual seller still requires you to take delivery at their facility. We recommend verifying how the entire purchase process works before committing to a seller, especially if you're time-crunched or unable to carve out time to pick up your car. Online.cars offers free delivery in as soon as 24 hours after your purchase is complete within a certain range of our headquarters.
Step 8: Don't roll the dice on mechanical issues.
Buying a used car comes with some risks, but major powertrain problems shouldn't be one of them, no matter the vehicle's age. As you conduct your search, consider ownership costs and potential headaches like engine, transmission, or drive train failures. Online.cars offers a Lifetime Mechanical Warranty on every car we sell as long as you take care of your routine oil changes.
Step 9: Understand who exactly you're buying from.
You're about to spend thousands on a used car, so it matters who the seller is, especially after the sale. Online.cars is backed by McCluskey Chevrolet, the largest volume Chevy dealer in the country and one that's been in business for nearly a century. You'll never have trouble getting post-sale support, thanks to a brick-and-mortar dealer's backing.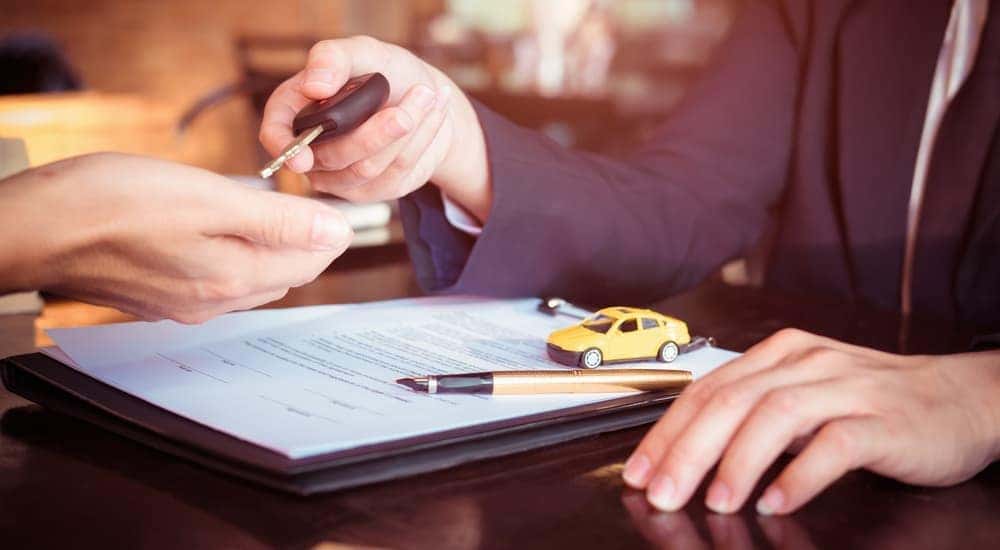 Step 10: Get top dollar for your trade-in.
As a used car buyer, you might have a trade you're looking to unload. Whether the vehicle is in good condition or not shouldn't matter since most reputable and full-service online sellers can still offer you something. Visit Online.cars and use our handy valuation tool. When you buy from us, we'll pick up your trade (whether it's running or not) at the same time we deliver your newly purchased vehicle.
Step 11: Navigate subprime lenders with caution.
If you're a buyer with challenged credit, you shouldn't be treated any differently. The fact is, we all experience dips in our financial health. It's nothing to feel embarrassed about, nor is a bad credit score a deal-breaker. At Online.cars, we guarantee you'll get financed. Our experts work with lenders who specialize in financing these types of buyers. Don't get stuck with a Buy Now Pay Later scam–and don't let them convince you there is no other alternative.
Step 12: Demand a large selection of contenders.
When you buy used, the search is often a little more complex. That's because you're sifting through multiple makes and models. Whether you're shopping for a car that's under $10k or you aren't quite sure what you want, the key is accessing a huge inventory of options. Online.cars utilizes patented search software to locate the finest used vehicles on a nationwide level. Our inventory is constantly updating, so check back often for even more choices.
Buy With Confidence: Choose Online.cars
Time is money, which is why shopping for a used car almost never pays off. You find yourself scrolling all kinds of online classified sites only to find that the vehicle is sold, the seller is scamming you, or the app is glitchy. Unless you really want to take delivery at a plexiglass automotive vending machine, we offer a refreshing alternative: Online.cars.
When you buy from Online.cars, you're tapping into an inventory that's loaded with cars, trucks, SUVs, and vans at every price point. We cater to buyers with good credit, bad credit, and everything in-between, whether you have $5k to spend or $50k. We exhaustively search for and vet our inventory, so you never have to worry about quality. In fact, we're so sure you'll have a worry-free ownership experience that all our cars come with a Lifetime Mechanical Warranty.
Buying from Online.cars means you have the backing of a true automotive retailing legend–McCluskey Chevrolet. Our Ohio-based dealership has been in business for over 90 years, and we're the largest volume Chevy dealer in the nation. Online.cars is owned by McCluskey Chevrolet, which means you'll always be able to reach a human being when you need extra support. In fact, our team of experienced automotive retailers is the best in the business. Shop online with confidence at Online.cars and enjoy all the perks of virtual car buying, including shop-from-home tools, easy online loan applications, and access to live chats with our team of Vehicle Solution Specialists.