5 Reasons to Buy Your Next Luxury Car Online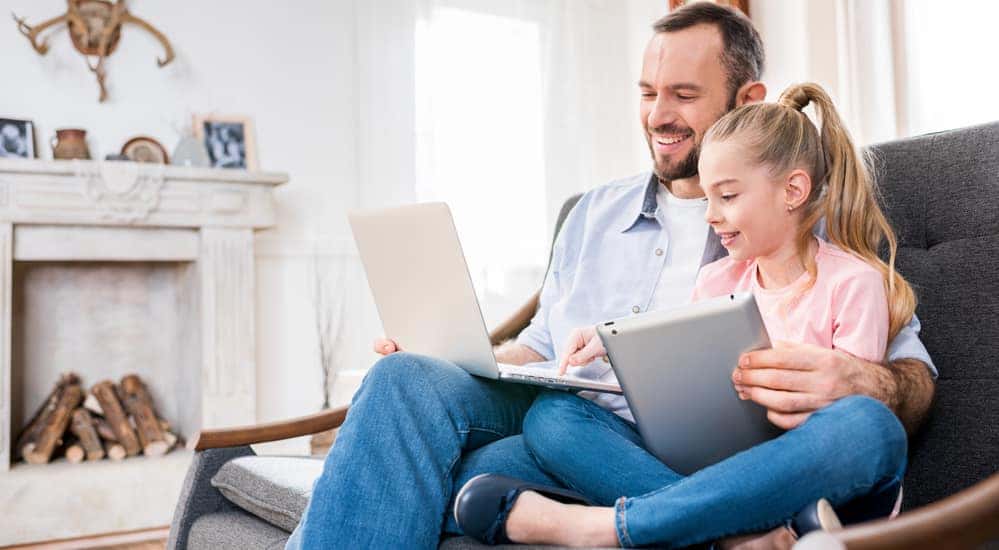 Online car buying. Like it or not, it's a growing trend in the United States and in other countries around the world. Buyers are discovering the benefits that online car shopping offers, and are realizing that their once cautious outlook on virtual car buying is actually much more practical and safe than they ever imagined. As the online car buying trend grows in popularity, so do the websites and virtual car dealership platforms. Even traditional in-person dealerships are jumping on the bandwagon, offering online services to buyers who prefer not to waste an entire Saturday sitting inside of a dealer showroom. Skeptics of online car shopping would be wise to remember the fact that online dating was once thought to be unsafe, obscure, and even desperate. Today, the practice is so common that thousands of dating websites are available for single men and women to choose from. Whether you are looking to buy a luxury or budget-friendly vehicle, online car shopping is a valuable and safe way to secure your next new car purchase.
Infiniti of Cincinnati vs online.cars
The best way to understand just how easy and safe online car shopping has become is to compare two car dealerships. The first, Infiniti of Cincinnati, is a physical dealership located in the Queen City. The second, online.cars, is a web-based car finding service available to Cincinnati-area residents. While the first operates entirely in person, the second does so from the World Wide Web.
Infiniti is a unique brand. Car shoppers easily confuse this uniqueness with scarcity and feel the need to go into a dealership, rather than shop for the particular car brand online. Despite this being a common misconception, it is important to realize that a web-based service like online.cars has the ability to offer a higher level of service, a lower level of stress, and the same quality Infiniti models as Infiniti of Cincinnati.
5 Reasons to Buy Your Luxury Car Online
Take a look below, and discover some of the reasons why more people are heading online, rather than heading into a dealership, to secure a brand new luxury car.
Saves Time: There is a reason that the adage, "Time is money," is still regularly used today. The expression has persisted because it is true. Luxury car shoppers are able to afford higher-end models because they make more money than the average consumer. Saving time by shopping online instead of going into a dealership, translates into money savings as well. Having the ability to sit on your couch after a long day at the office and start the car buying process from your connected phone or tablet, is a luxury that premium car shoppers are missing out on. While the car prices online may not be much less than the prices at a physical dealership, saving time by shopping online will save you money in the long run.
Offers Convenience: What is more convenient than having the freedom and ability to complete the bulk of a luxury car purchase from wherever you are, right now? Whether you prefer to do so in your pajamas at the end of a long day, or at your desk in the middle of a workday, shopping for a luxury car online with online.cars is the most convenient way to buy a new car – period. If convenience is a luxury that is important to you, then buying your high-end Infiniti car or SUV online is the best way to achieve it.
Removes the Stress: There are few things more stressful than sitting at the desk of a salesman, negotiating over the price of your luxury car. High-end car shoppers shouldn't be subjected to that – as a matter of fact, no one should. Stressing over a few hundred or thousand dollars is pretty, to say the least, and is usually not worth the added stress and headache. The sales members at traditional dealerships, even those that sell luxury models, are driven by the potential commission that your new car purchase will afford them. When you shop online with a service like online.cars, your personal shopping assistant isn't going to make a commission off of your purchase. In fact, his or her sole purpose is to help you find the luxury car or SUV that you desire, and do so with as little pressure and added stress as possible. Leaving you room to breathe and trust that your money is not fought over in the form of a commission check.
Offers Freedom: What better way to find and secure your next luxury car purchase, than without having to do anything more than filling out a short online form? In-person dealerships will engage you endlessly, demanding that your time and energy be spent on finding the car you want to buy. When you utilize online.cars for your luxury vehicle purchase, you will be free to go about your normal routine and life without having to lift a finger. A succinct form is all it takes to harness the power of online.cars and set the team of experts on a mission to finding you the perfect high-end car your lifestyle demands. Free yourself by saying goodbye to those outdated traditional dealerships, and say hello to virtual car shopping with online.cars.
A Better Selection: In-person dealerships aren't all bad. Some, in fact, may even be pleasant to visit from time to time. Even the best-staffed and most courteous dealership can't offer you the extensive new vehicle selection available online. Traditional dealerships are only able to keep a limited number of vehicles on hand at any given time, restricting your luxury car search tremendously. On the other hand, a service such as online.cars has access to well over 100,000 vehicles located at dealerships across the country. This means that not only will you reap the four benefits listed above, you will also have the best chance at finding the luxury car you have your heart set on purchasing. There is nothing more rewarding, or more satisfying – guaranteed.
Begin your luxury car purchase online with online.cars today. There's no more need to compare Infinity of Cincinnati vs. online.cars. The web-based service, changing the way Cincinnati residents shop for new and used vehicles, is the most convenient way to secure your dream car with as little effort as possible. Head online today and shop where luxury and convenience collide.