6 Can't Miss Events in Indianapolis this November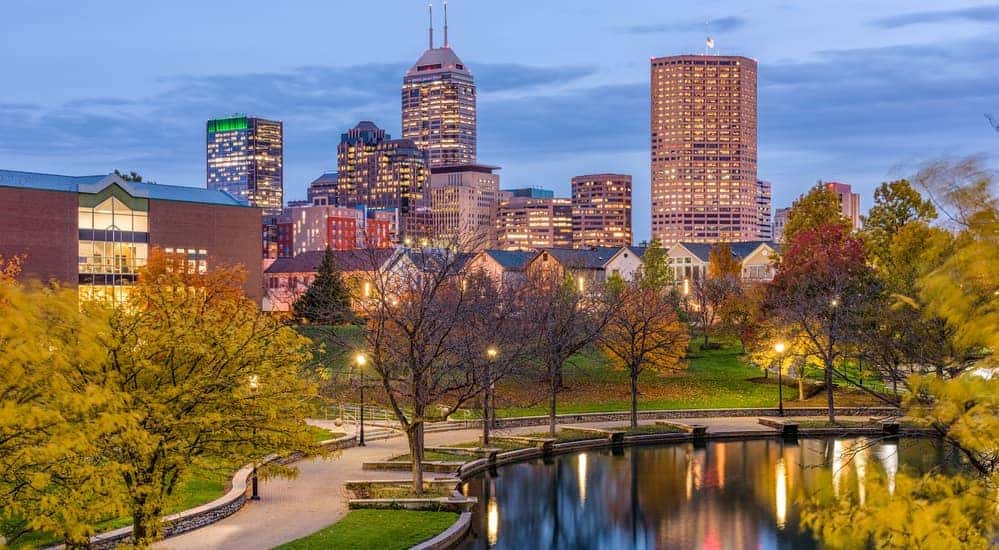 As the weather gets colder and the days get short, it can be easy to feel like there's nothing left to do outside since all the big events of summer have come to an end. While Indianapolis can be a cold place to live in the autumn and winter, that doesn't mean we have to give up on enjoying everything this beautiful city and area have to offer. Even in November, there are plenty of major events going on to enjoy and take part in with friends and family.
Here are six such events going on this November, with information on what to expect and where and when each of these is being held. While you might not be able to make it to all of them, there's sure to be something here that will catch your interest. All of these events are happening right here in Indianapolis – most of them at the Indiana State Fairgrounds – so you don't have to go very far to enjoy a great day out.
Christmas Gift and Hobby Show – November 6th to 10th
Although you might feel it's a bit early to start talking about Christmas, there's no reason to stress out about it – getting a jumpstart on holiday shopping can make your life a lot easier later on. The Christmas Gift and Hobby Show here in Indianapolis is a fantastic way to start your shopping. There really is something for everyone at the Show, with musical performances, holiday entertainment, and over 20 local authors present to sign their books and discuss what's hot in Indianapolis literature.
Not to mention plenty of shopping thanks to more than 100 exhibitors covering just about everything from clothing and crafts to art and kids' toys. The Christmas Gift and Hobby Show runs from Wednesday, November 6th through Sunday, November 10th at the Indiana State Fairgrounds. Doors open every day at 10 am, and the Show goes until 8 pm on Wednesday and Thursday, until 9 pm on Friday and Saturday, and it all ends at 5 pm on Sunday. Tickets are $13 for adults at the door, or $11 online in advance, and kids 12 and under get in free with an adult.
Indy International Festival 2019 – November 7th to 9th
If you would like to experience a wide range of cultures from all over the world without ever leaving the cozy confines of Indianapolis, then consider the Indy International Festival. This is a unique and welcome opportunity to see displays of art, hear music, see traditional dress, and even taste food and drinks from across the globe. If you're interested in picking up a unique gift for someone this year, then there will be plenty of exhibitors with items for sale you won't find anywhere else.
The Indy International Festival 2019 is being held from Thursday, November 7th through Saturday, November 9th. Event hours are from 2 pm to 9 pm on Thursday and Friday, and from 9 am to 9 pm on Saturday, with early hours on Thursday and Friday for school trips. The Indy International Festival will be held at the Elements Financial Blue Ribbon Pavilion at the Indiana State Fairgrounds.
Christmas Nights of Lights – November 8th to January 1st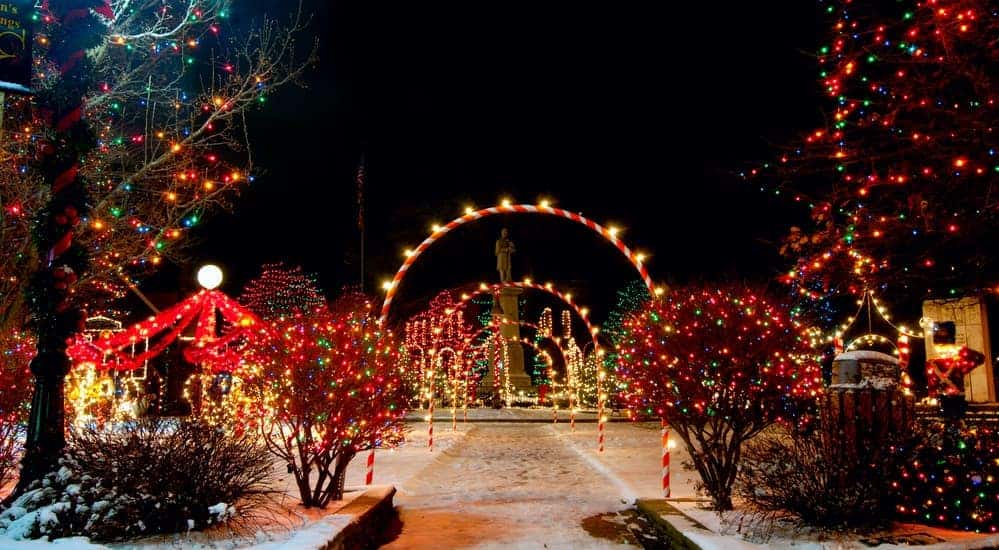 If you are checking out any of the other events going on at the Indiana State Fairgrounds this November, then take the time to see the Christmas Nights of Lights. Over one million twinkling lights are on display and synchronized with music to create a dazzling and spellbinding experience. There is no better way to get into the holiday spirit and chase away the growing darkness of late autumn than with this gorgeous display.
The Christmas Nights of Lights begin on Friday, November 8th and run through January 1st of 2020, so you have plenty of time to check them out. They run from dusk each evening until 10 pm, with extended hours on the weekends; seeing them costs $7 per person or $30 per car with up to 9 passengers. It is one of the most gorgeous displays of lights found in Indianapolis, so don't miss it!
10th Annual Great Indy Pet Expo – November 9th to 10th
Pet-lovers: your time has come! The 10th Annual Great Indy Pet Expo is nearly here, and it is the perfect place to be for anyone with pets or planning on getting a pet. Even if you're not a pet-owner, but considering having a puppy or kitten under the tree this year, the Great Indy Pet Expo is the place to find out everything you need to know. There is family entertainment for attendees of all ages, along with contests and giveaways, not to mention the largest pet-related trade show in all of Indiana.
The 10th Annual Great Indy Pet Expo is being held the weekend of Saturday, November 9th and Sunday, November 10th at the Indiana State Fairgrounds, at the Agriculture Horticulture Building. Adult tickets are $10, with child tickets for kids between the ages of 6 and 12 available for $6, plus senior tickets for $8. Doors open at 10 am and close at 6 pm on Saturday and 4 pm on Sunday, so don't miss it!
Starbase Indy – November 29th to December 1st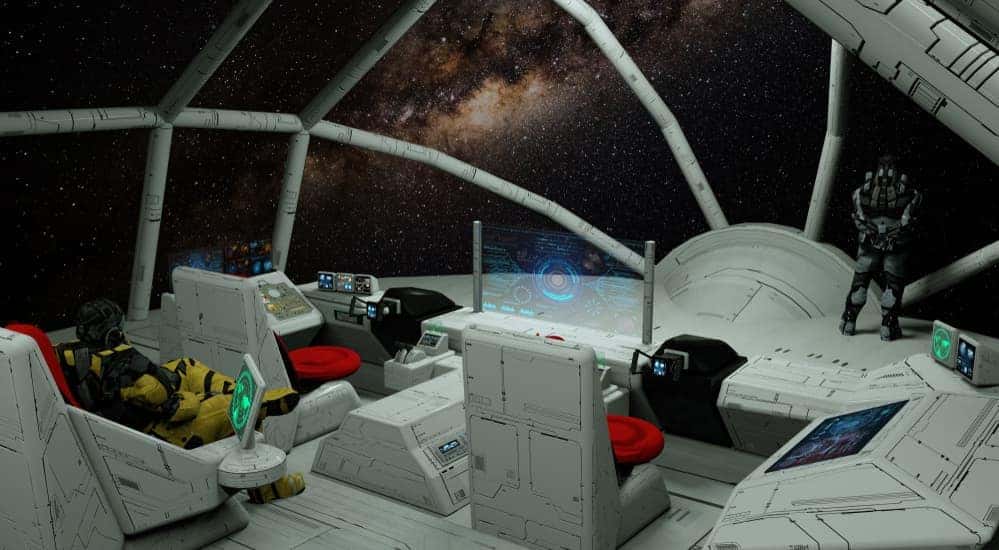 Of course, if you're more interested in Klingons and Vulcans than Corgis and Malamutes (though, really, there's nothing mutually exclusive about tribbles and puppies), then make sure you check out Starbase Indy 2019. Starbase Indy is a fan-run Star Trek convention and celebration held by and for lovers of Gene Roddenberry's universe. Guests and speakers this year will include sci-fi authors and writers, as well as astrophysicists who will be there to discuss real-world science and inspiration for the next generation of writers, scientists, and dreamers.
Starbase Indy 2019 will be held from Friday, November 29th through Sunday, December 1st, at the Wyndham Indianapolis West hotel. Tickets are available now with different packages on offer. Weekend passes cost $55 in advance or $65 at the door. Friday passes are $35, while Saturday passes are available for $50, and a Sunday pass is just $15. Children under the age of 12 get in for free with an adult, and kids from 13 to 18 can get a student badge for just $20.
Santa's Big Arrival – November 29th
Of course, anyone with kids knows that few things are quite as exciting for them as the arrival of Santa Claus himself, ushering in the Christmas season in a major way. While there are numerous ways to see Santa all around Indianapolis, few are quite as unique as Santa's Big Arrival at the Children's Museum. Any old Santa Claus can show up with a miniature sleigh and eight tiny reindeer, but our Santa here in Indianapolis does it right – arriving in an Indy Car!
Santa's Big Arrival will be on Friday, November 29th, between 8:30 am and 10 am at the Sunburst Atrium at the Children's Museum. The event begins at 8:30 am with 30% discounted shopping available in the Museum Store, and Santa makes his arrival at 9:15 am in true Indianapolis style. A holiday sing-along is scheduled for 9:40 am, and the children's museum opens at 10 am. Tickets for the event are included with museum admission, so it's a great way to see Santa and spend a day with your family at the Museum.