6 Things to Check Out at the Indiana State Fair – Indianapolis, IN
People in every state think their state fair is the best, but in reality, a lot of them can end up pretty uninspired and ultimately lacking. The Indiana State Fair in Indianapolis, however, really is one of the best state fairs in the entire country – with more things to see and do than anyone can possibly attempt. The fair will last 17 days this year, starting on Friday, August 2nd and running through Sunday, August 18th.
Since there are so many events and attractions to try to see or participate in, it can be tough to decide on when to go and what to do. Thankfully, we have looked at what's available and have a few suggestions to help point you in the right direction before you head to the Indiana State Fairgrounds & Event Center. Just remember, they open every day at 9 am and gates close at 9 pm, so plan your day and when you're going to arrive accordingly.
Thing #1: The Free Music Stage
There's a different performer almost every single night on the Indiana State Fair Free Stage, so there's something for you no matter what kind of music you're into. If you're a fan of late 70s and 80s soft rock, then don't miss Air Supply at 7:30 pm on Monday, August 5th – they're all out of love, after all, and apparently so lost without you. For fans of early 2000s pop music, NSYNC's Lance Bass is hosting O-Town, Aaron Carter, and others on Friday, August 9th. Ladies, you better start practicing your screaming now.
For fans of music from the 90s in pretty much any genre, there are three nights of particular note. Boyz II Men – yes the Boyz II Men – will be performing on Wednesday, August 14th, while Melissa Etheridge will bring her warm, soothing brand of folk music to Indiana on Thursday, August 15th. Finally, for rock fans out there, alternative superstars Everclear will be performing on Friday, August 16th. All of these performances are general admission with no reservations.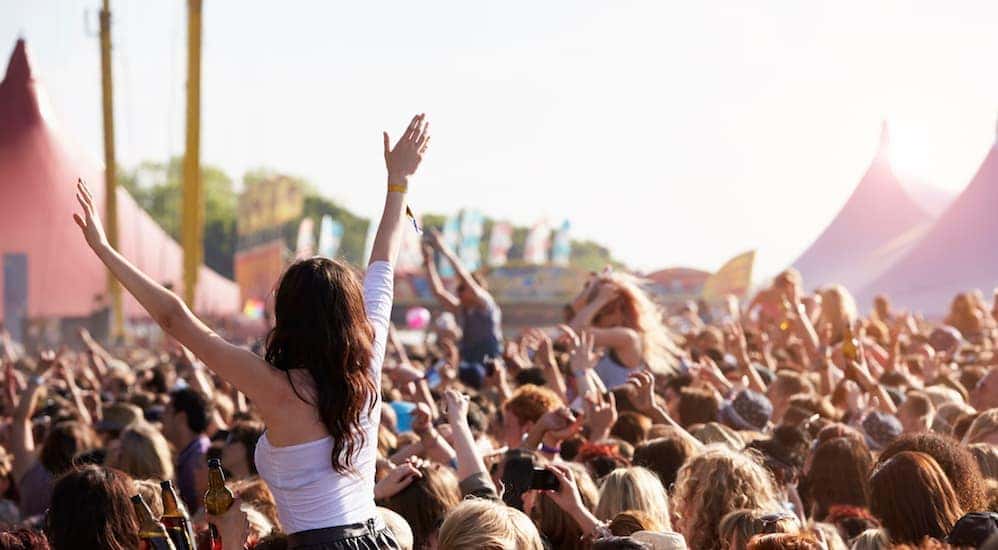 Thing #2: Super Hero City
Superheroes will be busting out of the big screen this summer and heading to the Indiana State Fair in Indianapolis. The Super City will be set up in the Corteva Agriscience Harvest Pavilion and let children of all ages immerse themselves in the world of super powers and crime-fighting. Special appearances will be made by either Marvel or DC superheroes on certain days, so be sure to check the Indiana State Fair website for a schedule of when each character will be present.
Spider-Man will be here to meet and greet his fans on both Friday, August 2nd, kicking off the event, and also Saturday, August 10th. Black Panther will be available on August 3rd and August 10th, while Iron Man will make an appearance on August 4th only. For DC fans, Superman will come all the way from Metropolis on Monday, August 12th, followed by The Flash on August 13th and Wonder Woman on August 14th and 15th. Batman will emerge from the shadows on Friday, August 16th and August 18th, with Green Lantern shining his light on the fairgrounds on Saturday, August 17th.
Thing #3: The Indiana State Fair Parade
If you're ready to relax and cool off a bit near the end of the day and looking for a chance to just have things come to you, then check out the Indiana State Fair Parade. This incredible display will be available every single day of the fair, so you don't have to worry about missing it, and will roll down Main Street from 6:30 pm to 7 pm. We're not going to spoil anything by telling you what to expect, but you will certainly not be disappointed by what's on display.
Thing #4: Renewal by Andersen Family Fun Park
There's so much scheduled for the Renewal by Andersen Family Fun Park every single day that it's almost a mini-fair within the larger Indiana State Fair in Indianapolis. Most of these events are the same each day, so you don't have to worry about missing them. That means you can see events that are limited and still come around to the park to catch what's been going on.
The K9 Crew will be putting on a trick dog show in the park every single day at four different times, the earliest at 11 am and the last performance each day at 6 pm. The Remembering Our Fallen photographic war memorial will be displayed from August 2nd through the 11th, offering an opportunity for all fair-goers to pause a moment and remember the men and women of our armed forces who make the ultimate sacrifice so that we can enjoy events like this.
Little Hands on the Farm offers a mock farm with 13 interactive events that children can participate in. These are available every day of the fair from when the gates open at 9 am through 8 pm in the evening. A hand-led pony ride is available, which runs around the south end of the Family Fun Park, and will be offered every day from 9 am to 8 pm with a cost of only $6. There will also be a go-kart track set up in the park, letting drivers enjoy the Mini Indy Raceway every day of the fair, from 10 am to 10 pm, for just $7 per driver and $4 per passenger.
Thing #5: Hoosier Lottery Grandstand
Numerous events will be hosted at the Hoosier Lottery Grandstand, with all kinds of different things to see every single day. The Box Office opens 2 hours prior to show times, and Will Call will be open daily starting at 8 am. If there is something you are particularly interested in, then do not delay – get tickets early to make sure you have a view of all the action.
August 2nd kicks off with the Music For All State Fair Band Day, including both preliminary and final competitions between the performers. Saturday, August 3rd begins with a Giant Hot Air Balloon Launch that starts at sunrise – gates will open early that Saturday and attendance is free with fair admission. Later that evening, the Grandstand will host a Light Up the Night Illuminated Tractor Parade and Balloon Night Glow starting around 9 pm, which is also free with admission to the fair. Other events during the fair will include harness racing on August 6th and 7th, a cheerleading competition on Saturday, August 10th, and a demolition derby on Saturday, August 17th and Sunday, August 18th.
Thing #6: Indiana Beer, Wine, & Spirits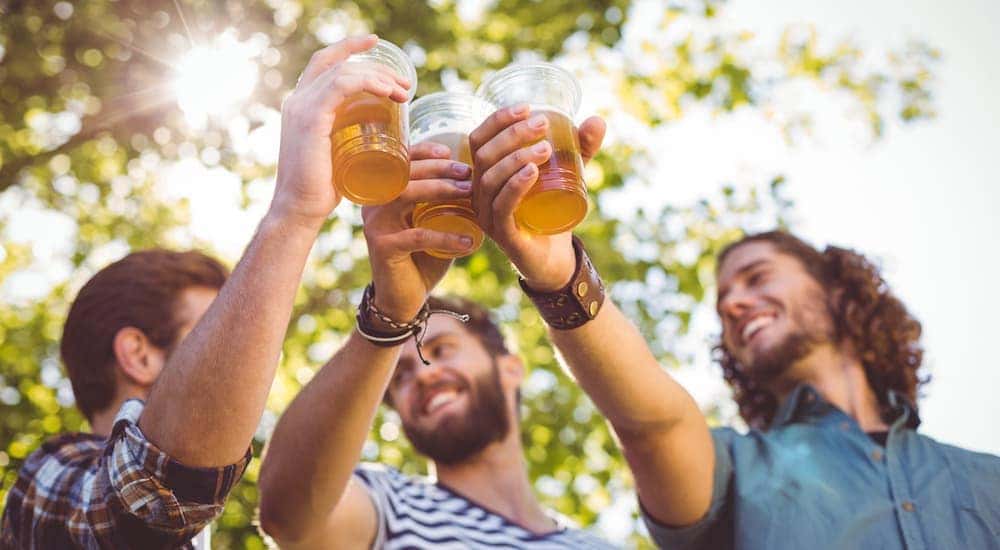 For visitors ages 21 and older, the Grand Hall across from the Indiana Farmers Coliseum will showcase a selection of local beers, wines, and other spirits. This is the perfect place to sit down for a little bit while you enjoy a cool, refreshing beverage. Since anyone under the age of 21 must be accompanied by an adult, there are typically not many children in this area. Making it an ideal location to unwind a bit and relax before heading to the next attraction.
Just remember to drink responsibly and in moderation. Drunken or unruly behavior will not be tolerated and can be grounds for expulsion from the fairgrounds without refund. Also, be aware of how alcohol and the hot summer sun can be a powerful combination – make sure you stay hydrated with water. Finally, never drink and drive – make sure you enjoy the fair responsibly and consider everyone else around you.