8 Used Sports Cars You Didn't Know You Needed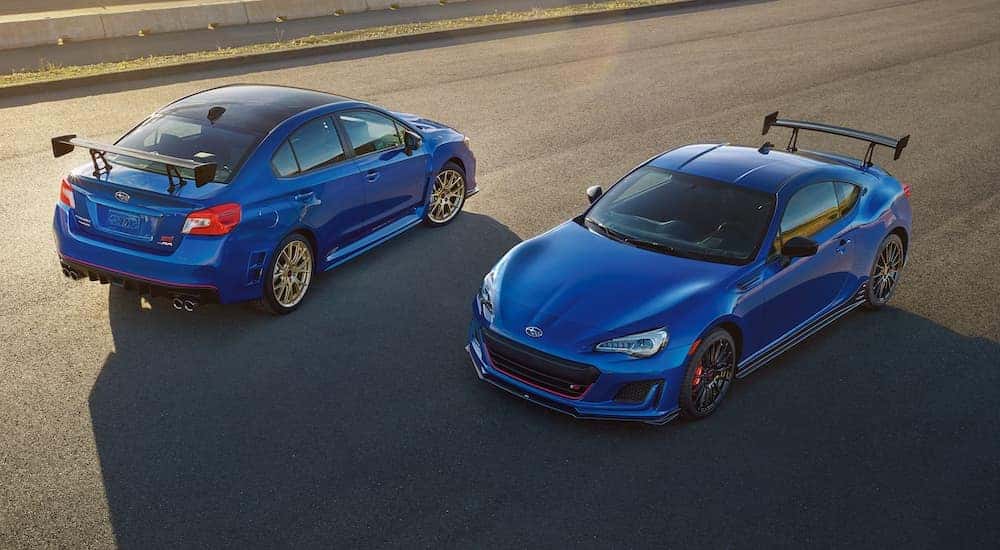 It's not often that you think about sports cars when the topic of used vehicles comes up. Why? Because we usually associate sports cars and high-performance vehicles with high price tags. However, there are some used sports cars that are affordable enough to own one for yourself. That's the benefit of being able to shop from an online car dealer where you can find some amazing deals on some of the best used sports cars available on the market.
That's precisely why we have this list, which covers some of the best sports cars you didn't know you needed for a price that won't break your budget. If you ever thought about buying a sports car but decided against it because you felt like it just wasn't something you needed in your life, this list will make you think twice about that decision. Whether you're young or old, if you're in the market of buying a used car, these are some choice sports cars you probably didn't know you needed in your life.
#8 – Genesis G70
While it's definitely more of an executive luxury sedan rather than a pure sports car, the Genesis G70 twin-turbo could fool anyone into thinking that it was a purebred racing machine. The 3.3-liter V6 combined with the compact size of this luxury sedan is easier to handle than its larger G80 and G90 counterparts. The G70 also gets off the line faster thanks to the extra boost from the turbocharged powertrain and smaller frame. The extra juice flowing through the veins of the vehicle nets it faster 0 to 60 times than its larger compatriots, managing 4.7 seconds off the starting line. It may not be the traditional sports car, but the Genesis G70 is definitely a worthwhile pick if you were in the market for a used, luxury sports sedan at an affordable price.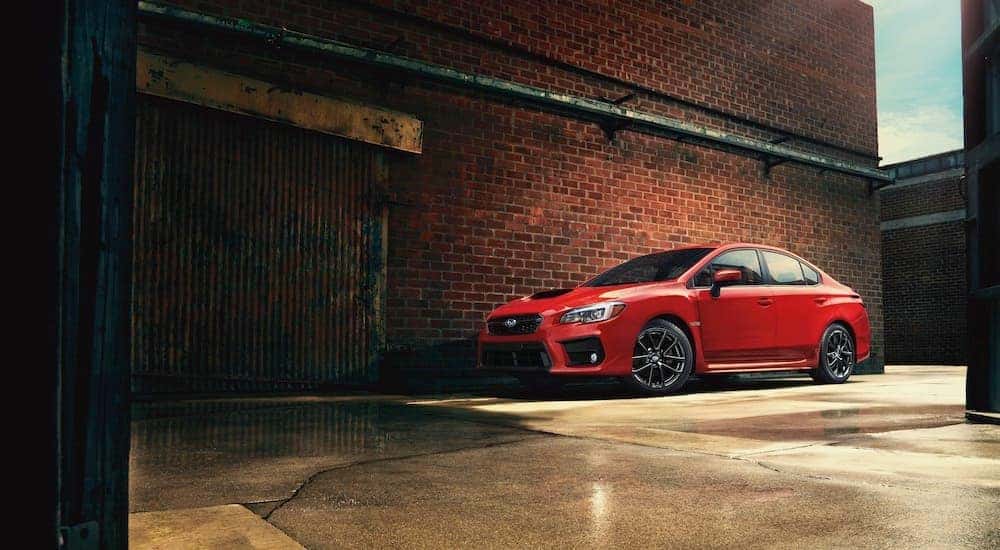 #7 – Subaru WRX
If you felt the Genesis G70 was a little too much sedan and not enough sports, well, we have you covered with the Subaru WRX. This iconic model has been a go-to solution for a lot of rally drivers and those who want to bring a small slice of off-road mayhem to the city streets. The WRX is also an extremely popular sports car in the tuner scene, thanks to its customizable frame and scalable performance. The compact design makes it an excellent vessel for its powerful turbocharged engine. A standard all-wheel drive system designed for tricky road situations and off-road abuse makes it a particularly great pick for those who want a used sports car that can power through challenges like a real road warrior.
#6 – Ford Mustang EcoBoost
A four-cylinder Mustang? I'm sure some of you are thinking that this entry is in jest, but it's not. The Mustang EcoBoost is an affordable sports car option that can put down a surprising amount of performance. Most people who will glance at you rolling down the street in your newly purchased Mustang won't even consider that it's not the GT version; they'll just be impressed that it's a Mustang. And with up to 330 turbocharged horsepower on tap, you can actually outrun many older V8 pony cars.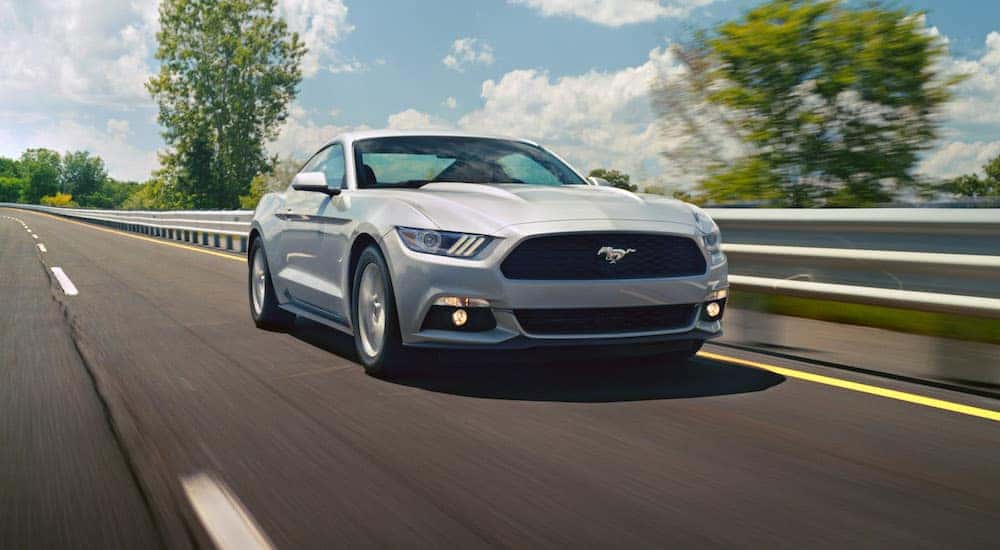 #5 – Subaru BRZ
Now we're getting into pure sports car territory, and there's nothing sportier than the Subaru BRZ. You're probably a bit shocked two Subaru vehicles made the list, but it's not that surprising. The Subaru BRZ is priced very similarly to the WRX, but it ditches the two rear doors for the coupe look and has all the curves and features one would expect from a traditional sports car. It's a lightweight rear-wheel drive with a bit of visual panache and just enough under-the-hood spark to convince drivers that they have a burning need for speed. The BRZ makes the list not so much for its raw performance but because if you wanted a used sports car, it's one of the most economical around, and it looks every bit the part.
#4 – Lexus RC
An argument could be made that Lexus isn't a sports car brand, but there's hardly an argument to be made that the two-door Lexus RC doesn't look every bit the part. The Lexus RC 350 and Lexus RC F are literally luxury sports cars. The RC F, in particular, has all the trappings one would expect to see from a high-end touring car, down to the 5.0-liter V8 engine. But even if the RC F is a little too much for your wallet, you can still find an awesome, affordably priced Lexus RC 350 from an online car dealer that will make it well worth your while. Even if it may not be as fast as some of the other vehicles on the list, the RC still manages great off-the-line times with its reliable powertrains and offers all of the luxury accouterments you could ask for.
#3 – Chevrolet Camaro
The Chevrolet Camaro has managed to be one of the few sports cars to retain a lot of its signature masculinity from the old muscle car era. If you wanted a used sports car that was kind to your wallet and heavy on horsepower, then the Camaro is a great way to go. The Chevy pony car embodies everything you could want from a used sports car: great price, amazing powertrain performance, and totally rad looks. The lines of the Camaro just yell "Cool!" and the color schemes and performance handling are drenched in awesome. You literally can't go wrong with a Chevrolet Camaro if you wanted one of the best used sports cars that the market has to offer.
#2 – Dodge Challenger
It would be impossible to talk about some of the best used cars available on the market without including one of the last remaining true-blue muscle cars on the market: The Dodge Challenger. Thanks to a burly Hemi V8 and nearly incomparable amounts of under-the-hood power, the Challenger is a sports car that's more muscle than sports. In some ways, this does make it a little unwieldy to handle on the road, but if you wanted a truly, through-and-through representation of a masculine sports car, then the Dodge Challenger is the one you go with. A used version of this car will net you a lot of nods of respect from everyone who sees it on the road, recognizing that you're maintaining a small piece of muscle car history in today's era of tight emission policies and a strong push toward all-electric vehicles.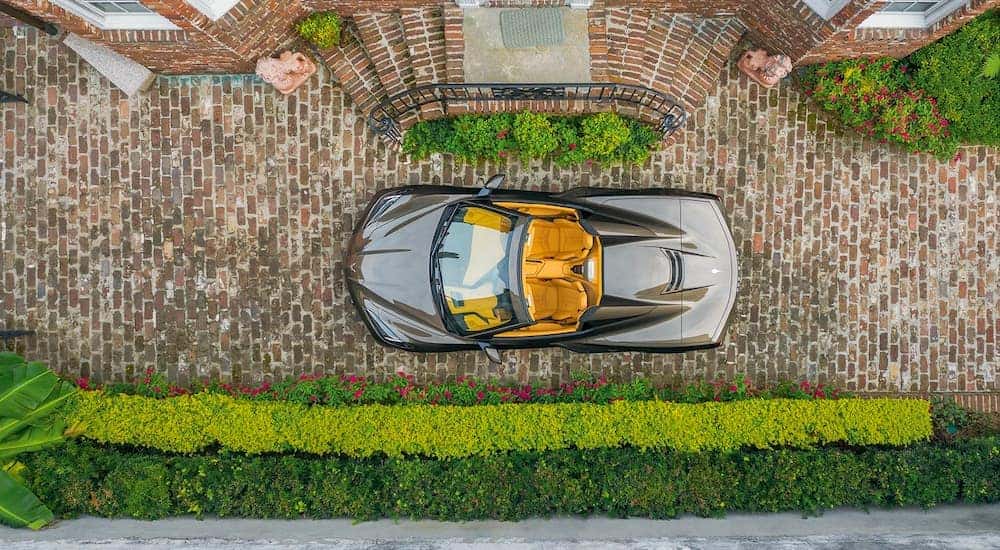 #1 – Chevrolet Corvette Stingray
The Chevrolet Corvette has been one of the icons of the Chevrolet brand since the vehicle made its debut back in the 1950s. Fast forward nearly three-quarters of a century later, and the Corvette is still seen as an iconic representation of all things Chevrolet. Most people put ownership of this high-class sports car well out of sight and out of mind, but the reality is that this is a sports car you can actually own. While the Stingray is still at the top end of the used car market as far as pricing is concerned, the sharp looks and powerful V8 engine more than make up for the price point. If you have the budget to spare and can find a good price on a Corvette Stingray from an online car dealer, definitely go for it because you certainly won't regret it.