A Guide to Finding and Buying Your Dream Vehicle… Without Leaving Your Sofa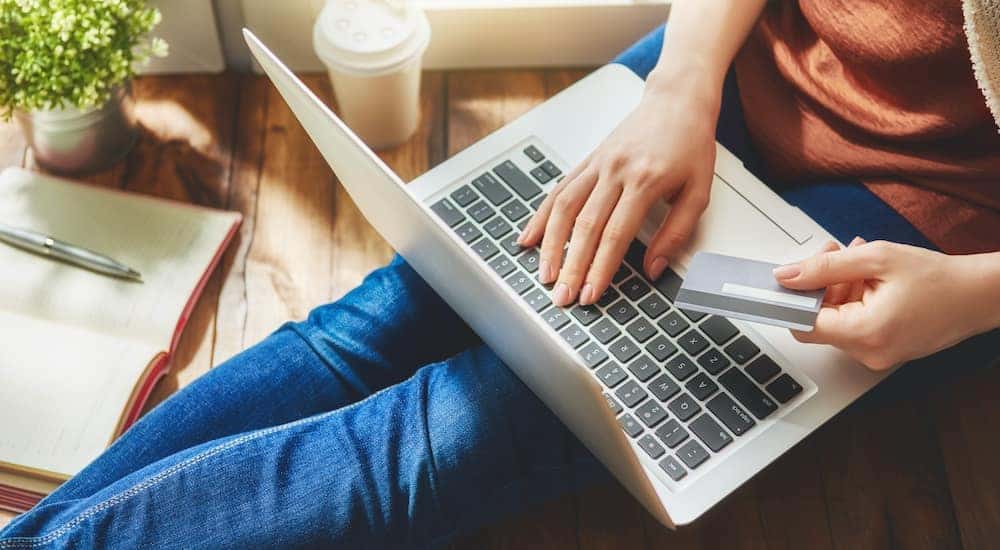 The world has changed a lot in the past twenty years. Not only is the automotive industry awash with innovation and unprecedented technology, but the way we complete ordinary tasks has also changed. We can tell our lights and appliances to turn on and off with our voices. We can order food for delivery from nearly every restaurant. And we can now buy a used car online from the comfort of our living room.
Buying a car online might seem a little intimidating at first. After all, vehicles are expensive. For most people, this is a very serious decision made about a very big investment. This is still true, even when shopping online. Research – and lots of it – is inevitable. You can, in theory, purchase a car online very quickly, though most online dealerships ensure you have the ability to make the best decisions at every step of the process.
At online.cars, we will lend you a hand from researching the best model for you, fining financing and budgeting, and arranging for the delivery or pickup of your new automobile. At the same time, while online auction sites and classifieds can help you find, purchase, and pay for a vehicle with just a few clicks of the mouse, how do you know you're getting a good deal?
There are a few tips and tricks to ensure that buying your dream vehicle is a pleasant experience, too. Read on to discover what you need to keep in mind when making an online vehicle purchase.
Your Dream Vehicle, or Just a Dream? Finding the Right Vehicle for You
You can find cars almost anywhere online. From social media marketplaces to reputable online dealerships, there are loads of cars, trucks, and SUVs (and vans, and buses, and campers…) available online at any given time. So how do you weed through which are legitimate and which are lemons?
One major advantage of working with an online dealership, such as online.cars, is that the vehicles you see listed have been thoroughly inspected by highly trained experts. Any flaws or concerns will be noted and disclosed by the dealership in the automobile's information. We even provide a free CARFAX report so that the history of each vehicle is not a mystery.
Another way online dealerships differ from private sellers is in warranties or return policies. When shopping for a vehicle online, be sure to inquire about these valuable assets. What happens if the car fails or stops working right after you've driven off? What if you discover the car is nothing like what was advertised? A private seller is likely to give you a "what you see is what you get" deal, while a dealership may provide mechanical warranties or a limited return period.
That doesn't mean you can get away with just pointing and clicking on any old car, though. Research is still extremely important. You'll need to be familiar with the vehicle you're looking to buy regardless of where you actually make your purchase. Things like features and mileage can factor greatly into the price of your future vehicle, which can result in two automobiles of the same year, make, and model costing two very different prices. Knowing your new vehicle inside and out will not only help you discover the vehicle of your dreams but also help you determine what's a deal and what's a disaster.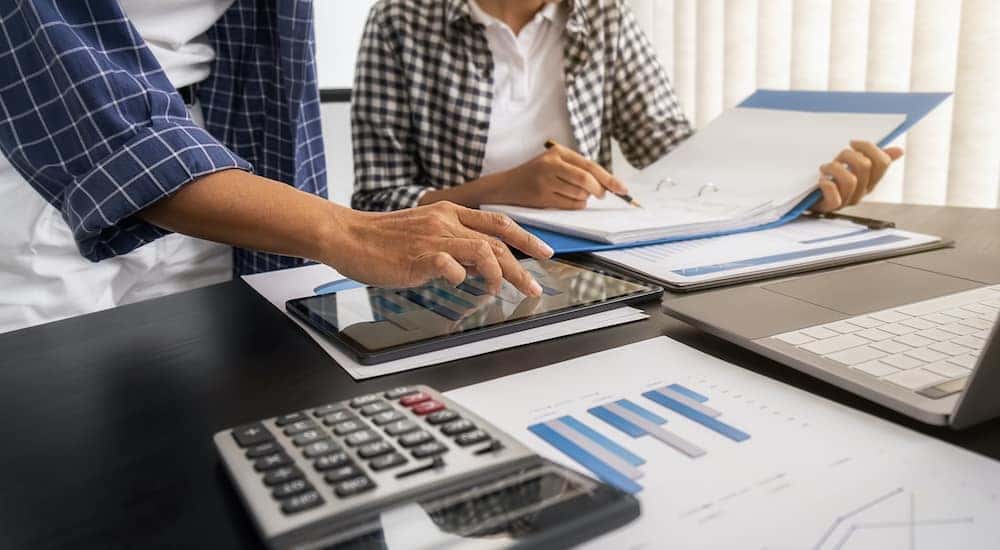 Financing, Payments, and Paperwork
Automobiles are expensive, with more luxurious, unique, and dependable vehicles having price tags that can soar into the five-to-six digit range.
Traditionally, drivers obtain a loan for their new vehicle. If you're purchasing a vehicle from an auction site or a private seller online, you may have to get a personal loan through a financial institution. That means that if you end up purchasing a vehicle that doesn't quite meet your dream standards, you'll end up paying on it for several years.
Many online dealerships offer financing through a variety of traditional lenders. When researching an online dealership, check out what types of financing they offer and whether they can accommodate low credit or no credit situations, if that applies to you.
You'll also want to find out what the down payment will be for vehicles that are financed online. At online.cars, most down payments are around $1,000- $1,500, though the actual amount will depend on the cost of the car and your credit, as well as the guidelines of the lending party. Always double-check as to what you need to provide before you can receive the vehicle, as well as what types of payment are accepted. Cashier checks and money orders are very popular since you're dealing with a large amount of money, but you may be able to make payments via credit card, debit card, or cash.
You'll also need to know that you'll be able to receive a clean title once the payment has been made in full. With online car dealerships, this part is taken care of by the dealership, but when making a private transaction, you'll need to be aware of the process of obtaining the title. Some states require a notarized bill of sale, and some states discourage out-of-state titles. These details can be confirmed during the research process, of course.
The Moment You and Your Dream Vehicle Meet
When purchasing a vehicle online, you'll generally have the option to pick up your new investment in person or have it delivered to you.
Picking up a car can be a complicated process. You'll need to travel to the location of the vehicle, which could be a short walk or a cross-country flight. You'll need to be confident that the vehicle you purchase can at least get you home or arrange for a trailer that can bring the new vehicle home.
Alternatively, you can have your dream car delivered. Once the purchase is completed, some online dealerships, including online.cars, will contact you to discuss delivery and can drop your new car off right in your driveway.
You'll want to ask several questions regarding the delivery process. First, you'll want to know where you can have your vehicle dropped off – at work? At home? Additionally, ask what delivery costs. Some dealerships do charge a delivery fee, depending on your location and distance from the lot or storage facility. Hidden delivery fees can be an unpleasant surprise, so be sure to check this out before going through with the purchase. Find out what times of day you can receive your delivery, along with how long it will take to schedule delivery. If you need a new ride immediately, waiting three weeks to receive your vehicle may sour the deal. Be sure you know when you can expect your delivery.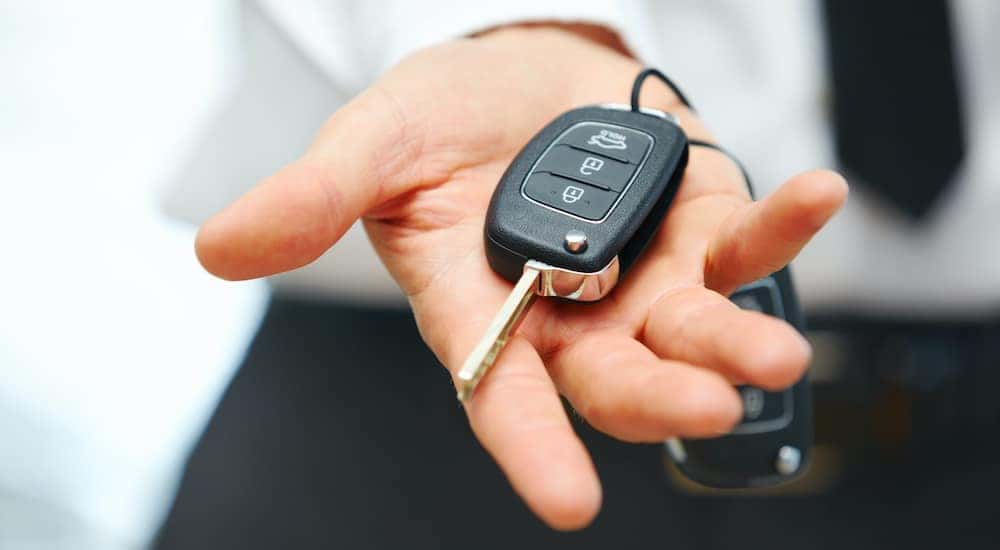 Don't Limit Yourself to Traditional Dealerships
Can you buy your dream vehicle online? Absolutely. But it will still require some research and legwork on your part. Since you may not have the opportunity to test drive the vehicle, you will want to be particularly aware of all vehicle details, including what should be offered and what shouldn't be included in any particular make and model. Of course, your best option is purchasing from an online dealership like online.cars that offers a liberal return policy or satisfaction guarantee to ensure you get exactly what they want and need.
You'll also want to consider financing before you start your online car shopping journey and do some research to determine what your state requires when transferring ownership and the title. Purchasing from an online dealership such as online.cars will take a lot of the mystery out of these steps, as your Vehicle Solution Specialist will help guide you through the paperwork and details surrounding your purchase.
Buying a vehicle online is a big change from the way things have been done in the past, but with the right amount of tenacity, patience, and research, you can find yourself in your dream car very quickly and with no hassle.