A Local's Guide to the Top Sights in Columbus, Ohio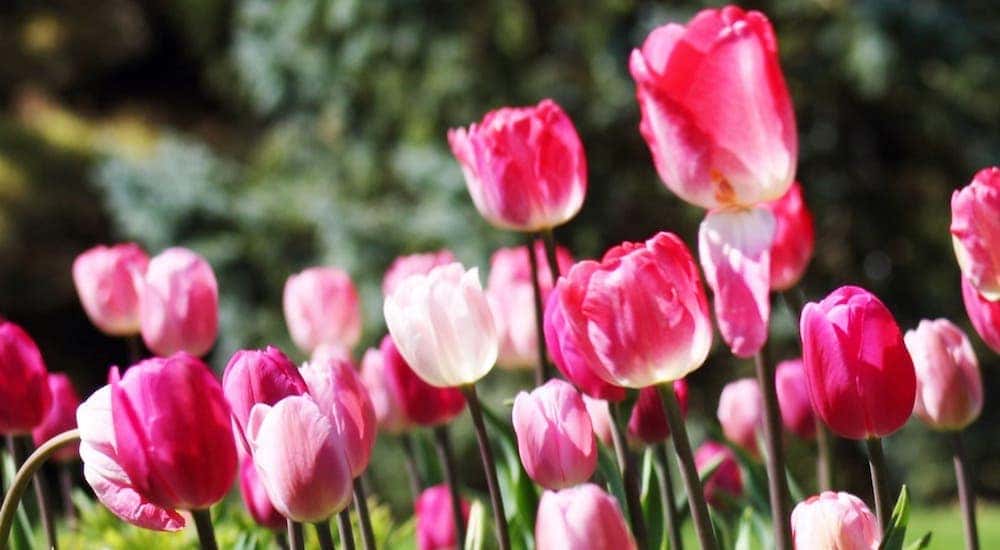 Due to current health concerns, please be aware locations may have restrictions.
Whether you were born and raised in Columbus or you're just passing through, Columbus, Ohio, has a wealth of activities available, ranging from educational to recreational and everything in between. If you're looking for things to do in Columbus, Ohio, these can't-miss places should be at the top of your list. From parks and museums, quaint villages to escape room fun, Columbus has something for everyone.
Here's a local's guide to the top sights in Columbus, Ohio.
Franklin Park Conservatory and Botanical Gardens
Ranked #1 for Sights and Landmarks in Columbus is the Franklin Park Conservatory and Botanical Gardens. Offering tons of fun for the whole family, the Conservatory is a must-see destination. From exhibits, various exotic collections, and an exquisite garden and greenhouse, there's always something happening here. The Conservatory also offers classes, camps, outreach programs, and more, making it the perfect place to discover new things and find a new passion. With events scheduled daily, you'll be in awe of what you'll find here.
1777 E Broad St, Columbus, OH 43203
German Village
You don't have to hop on a plane to get the full German experience when you visit the German Village! Shop and dine among this historic neighborhood, located south of downtown Columbus. Developed and built by German immigrants between 1840 and 1914, the German Village is home to retail shops, art galleries, restaurants, pubs, coffee shops, parks, and so much more.
The Village also has a walking club that meets regularly, as well as numerous events, such as parades and art exhibits. The character lives on in this quaint neighborhood, which ranks high on the list of can't-miss destinations in Columbus.
Scioto Mile
From the impressive fountain to the wide array of activities available, Scioto Mile is Columbus' premier destination. Scioto Mile features beautiful green spaces, perfect for outdoor activities, like concerts, festivals, and more. With trails available to bike and hike, and canoes and kayaks for scenic tours, Scioto Mile is fun for the entire family.
Perhaps the most elaborate feature is the Scioto Fountain, which brings tourists far and wide for photo ops daily. Designed by The Waterworx Company of Toronto, Ontario, this architectural marvel is over 200 feet long, 15,000 square feet in total, and holds 110,000 gallons of water in an underground reservoir. Scioto Mile also includes a Cultural Arts Center and a unique glass-enclosed restaurant, Milestone 229, which features a spectacular outdoor terrace.
233 S Civic Center Dr, Columbus, OH 43215
The Escape Room U.S.A. – Columbus
Get ready to beat the clock and escape these challenging rooms! Perhaps one of the most popular games in the area is the escape room, providing residents and visitors with the ultimate adventure experience. With an impressive selection of escape room themes, #1 on our list is The Escape Room U.S.A. From a Davinci heist to a jailbreak escape, The Escape Room U.S.A. has your next adventure covered.
459 N High St Suite 2, Columbus, OH 43215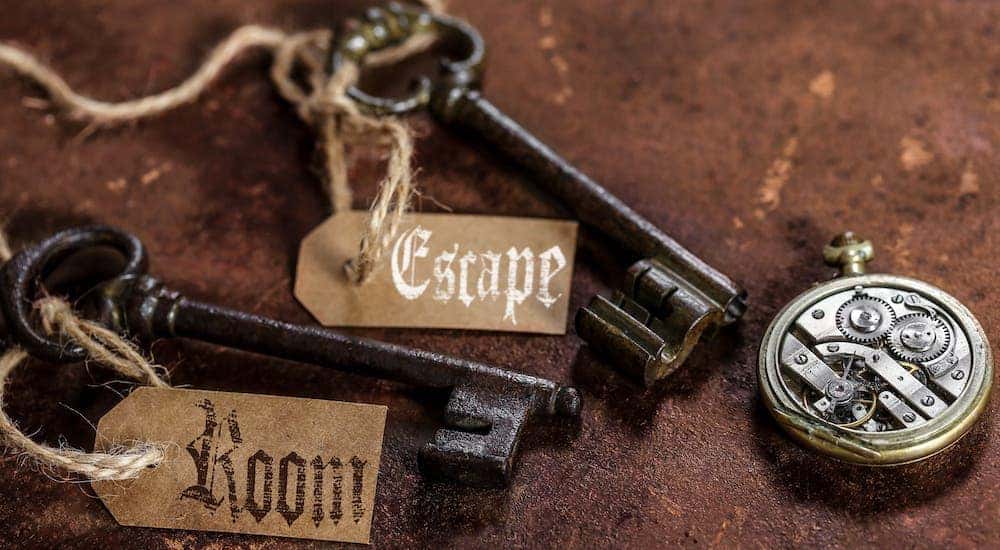 Columbus Commons
Nestled in the heart of scenic downtown Columbus, this six-acre park is the prime spot for entertainment. With over 200 free events held each year, Columbus Commons offers something for everyone. From food trucks to fitness classes and everything in between, Columbus Commons is ready for action, and offers many day, evening, and weekend festivities.
160 S High St, Columbus, OH 43215
Otherworld
If you're looking for a one-of-a-kind experience, you've found it at Otherworld. This 32,000 square foot immersive art adventure lets patrons explore 40 scenes filled with a mixed reality playground and life-sized art. Interaction is encouraged as visitors immerse themselves in the world of fantasy. Specializing in alternate realm tourism, Otherworld offers an experience like no other. Plan a trip for the family and get ready to be taken into Otherworld.
5819 Chantry Dr, Columbus, OH 43232
Jack Nicklaus Museum
Golfing comes alive at the Jack Nicklaus Museum. This special museum, which is located in the famous Ohio State University sports complex, features over 2,000 pieces of golf memorabilia. Take a tour and learn about one of the greatest golfers of all time in this 12,000 square foot educational facility. Discover the story of Jack Nicklaus and how he changed the game with his commitment, ability, and overall professionalism in the sport.
2355 Olentangy River Rd, Columbus, OH 43210
Glass Axis Gallery
With private and group events available, Glass Axis Gallery offers various educational events, such as glass blowing, stained glass making, and kiln work. Tours and demonstrations are available for those with a fascination with glass art. Create an unforgettable experience, observe the professionals as they master their skills, and even create a unique glass piece of art for your very own collection.
610 W Town St, Columbus, OH 43215
Ohio Stadium
Home of The Ohio State Buckeyes, the Ohio Stadium's massive size is quite literally awe-inspiring. With a seating capacity of over 102,000, the stadium spans 10 acres and showcases the best in college sports. Otherwise known as The Horseshoe, the Ohio Stadium is one of the most recognizable landmarks in college athletics. Hosting everything from legendary football games to concerts and more, the Ohio Stadium is one of the most impressive college stadiums in the country.
411 Woody Hayes Dr, Columbus, OH 43210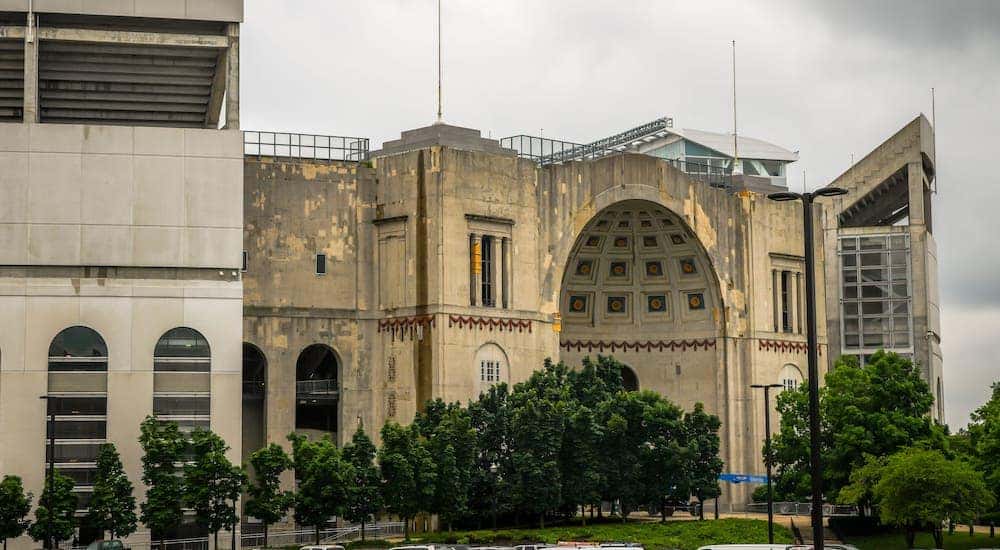 Palace Theater
This 2,965 seat restored theater, originally built as part of the American Insurance Union Citadel, is now home to a multi-use performing arts center. Featuring well-known performers from across the country, comedians, and more, the Palace Theater continues to spread an appreciation for the arts throughout the Columbus area.
The Palace Theater offers many programs, including a Broadway for Kids Applause Program and a Passport to Learning Series. If you're in the mood for a little culture and to catch a show, stop by and take in this wondrous 1928 movie palace in all its historic glory.
34 W Broad St, Columbus, OH 43215
Short North Arts District
Take a stroll through the Short North Arts District for the ultimate cultural and entertainment experience. From tastings, tours, educational workshops, and happy hours to fitness and health programs, salons, and spas, the Short North Arts District is a bustling hub of activity. You won't want to miss the legendary Gallery Hop, held the first Saturday of each month, or the monthly Virtual Gallery Series! There's always something to do in the arts district.
Columbus Park of Roses
This unique public garden in the heart of Columbus is pretty special, as it is one of the largest rose gardens in the country. With more than 12,000 specimens of roses, the Columbus Rose Garden is situated on 13 acres of beautiful land. Year-round viewing is available, and the garden includes five distinct themes, like the Formal Rose Garden, which offers an artistic display of perfection with rows of roses planted, giving off an aesthetic appeal.
The Heritage Rose Garden features roses that were cultivated since 1867, and the Perennial Garden includes over 100 varieties of bulbs, shrubs, and trees. The Herb Garden features more than 100 varieties of herbs, and the Backyard Garden showcases some of the more low-maintenance shrubs and trees to help visitors get some inspiration for their own gardens. The Arboretum includes over 138 varieties of trees and shrubs, and can be viewed throughout the entire park.
3901 N High St, Columbus, OH 43214
Your Columbus Experience
If you're looking to spend the day in the bustling city of Columbus or you want some fun activities to do with the family locally, this beautiful city delivers memories that will last a lifetime. From exquisite parks and scenic gardens to busy shopping and arts centers, fun awaits in this beautiful, historic city. So, pack up the car and get ready to hit the ground running with all the outstanding activities available here in Columbus.