Ask For Carfax, Avoid Getting Scammed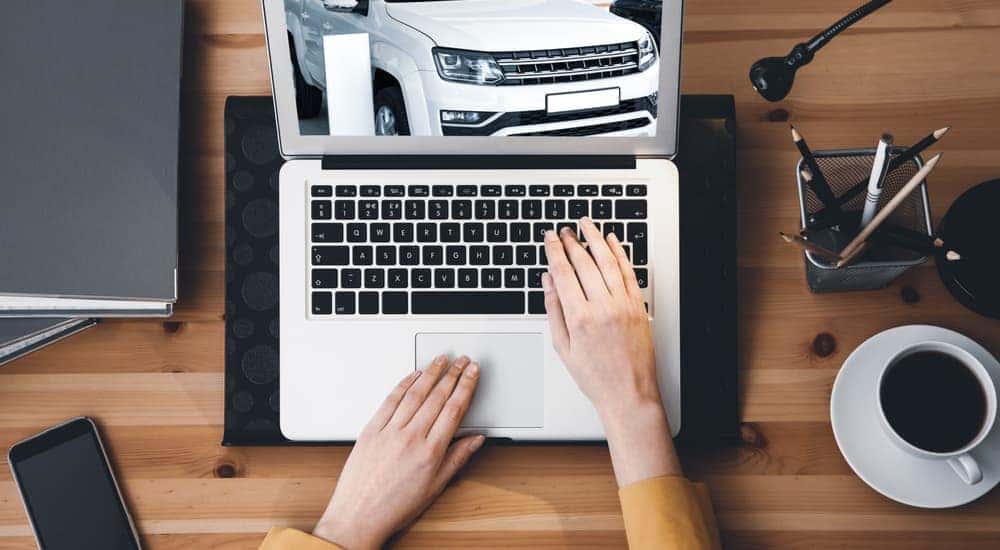 Imagine this: you've been searching "New Albany online car dealer" for weeks, looking for just the right vehicle to replace your old one. You click on what seems like a promising car, only to find that there's no information on its past: no accident reports, no maintenance log or invoices, and no reason in the description for it being sold. Of course, you could hope for the best and take a risk on not being stuck with a car that in no way matches the description or pictures from the ad. Or, you could work smarter and not harder and ask for a Carfax upfront. "What is a Carfax and why do I want one?" you may ask. Allow us to provide some answers to those questions.
What Is Carfax?
Carfax was created in the mid-1980s by an analyst named Edwin Barnett III who knew that there were shady car deals happening all the time. One favorite trick of sellers was to roll back the odometer so it looked as if the car had way fewer miles than it actually did. Barnett believed he could change this by looking through state inspection records, and matching the cars' mileage readings to promote accuracy and prevent scamming the populace.
This branched out into collecting more data, working alongside government agencies and private businesses, and becoming a well-known report service for automobile drivers. Now the reports come with as much information on the specific vehicle as possible, and many customers have been able to ask for a Carfax as part of their car buying process.
Almost everyone who has anything to do with vehicles knows the name and the logo and is familiar with the commercials, but do you know how it works and why it's still important? With so many drivers on the road today, Carfax keeps track of around six BILLION vehicles and even partnered with the U.S. government for the CARS (Car Allowance Rebates System) program in 2009, where they tracked 700,000 "clunkers" that had been dropped at dealerships and were able to scrap them so that they wouldn't be sold to an unsuspecting customer.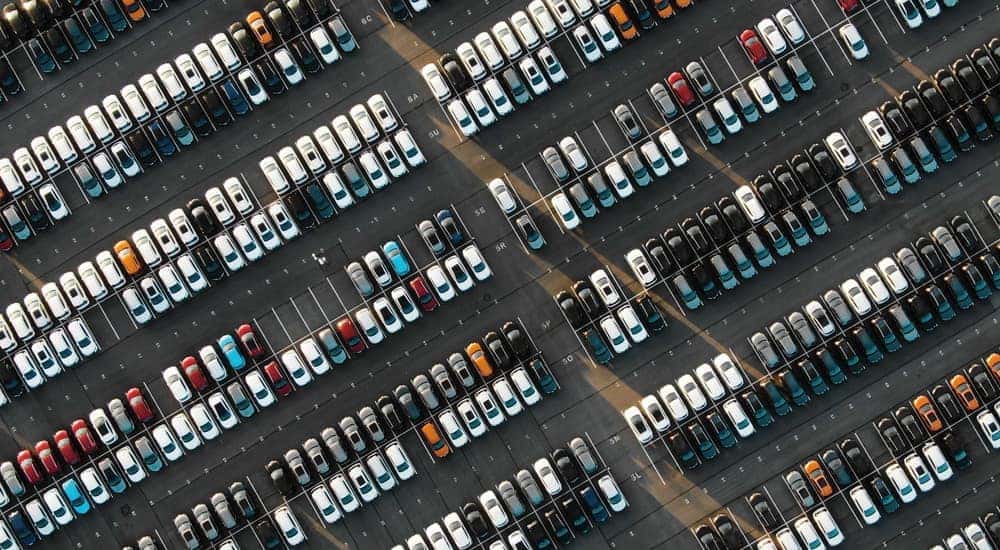 How Does Carfax Get Its Information?
All fifty states and parts of Canada have partnered with Carfax, with each state and province's DMVs sending information to Carfax. Other partners who send information include insurance companies, car rental companies, auction houses, car dealerships, collision repair centers, state inspection stations, law enforcement agencies, and fire departments.
With a network of partners spanning the continent, Carfax has been able to help car buyers feel more secure in their purchasing choices. By pairing up with the DMV and private companies, Carfax can access billions of records, print up a variety of information for individual buyers, and even help with government and private projects, all of which boost its credentials as a company that works for the buyer, not the seller.
Even with billions of records coming in every year, Carfax can't guarantee that every vehicle will have a Carfax report, but it is always a good idea to ask for one. Even if there isn't a report available for your vehicle, that might sway your decision toward something with a proven track record and could prevent you from ending up with something that should have been recalled but wasn't caught in the system.
So What Information Does Carfax Have?
Now that you know what Carfax is and how it works, you're probably wanting to know what information Carfax can give you on your potential future car. The information is separated between general information and specific information. The general information consists of things like safety recalls of specific models, reliability ratings, crash test results, and rankings. This information is about the model, not the specific vehicle, but provides a good rundown of the basics.
Specific information on the vehicle includes but is not limited to warranty information (whether or not the vehicle is still under warranty), a list of the previous owners, an accurate odometer record, and things like crash reports with information on whether airbags have been deployed or replaced, how many wrecks (if any) the vehicle has been in, and if and how it has been damaged. This information can help you determine whether or not the vehicle is the best fit for you and your budget, depending on how much work it needs.
This is also a good place to get information on service and maintenance reports, whether you're looking to see the condition of the brakes or if it has had regular oil changes, had tires replaced, and been kept up to date or left to fall into disrepair. There's even data in the report about whether a car has been assigned the "lemon" status, a status used by dealers if a specific model has been recalled for a variety of mechanical reasons, or rebought by the dealership because of the aforementioned issues. Problems with a title can also be found here, like whether a title has been stolen, DMV branded, or needs to be duplicated by the DMV.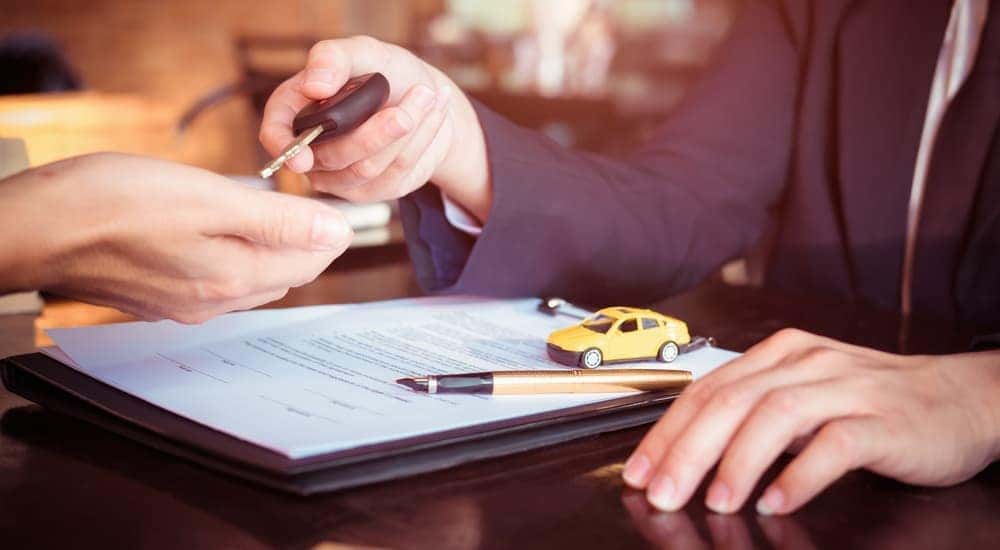 Why Would I Want a Carfax?
All the information above has been provided to help you understand Carfax, what they do, and how they collect information. Though there are already some obvious reasons you would consider asking for a Carfax prior to purchasing a vehicle, are there any reasons not to ask for one? How do you go about requesting one? And does it actually help to get one?
While thousands of dealerships across North America use and promote their use of Carfax, there are those who don't and will hem and haw instead of providing an actual report. We recommend you move along to a more reputable dealer, one who either will provide one free of charge or who can point you to the service they use to certify pre-owned cars, which often has a Carfax report attached to it.
If you are not able to get a Carfax from the dealer, you can purchase one, if available, at the Carfax site. We recommend using Carfax because of how much information they gather and from who they gather it, which can prevent you from purchasing from a disreputable dealer or ending up with a vehicle that does not match the promised product. There is no reason not to ask for more information. You should, however, also do your own research by checking the VIN number on the vehicle, bringing a mechanic along with you to the dealership to examine whichever vehicle you're considering purchasing, and test-driving to see how well everything works.
Remember to Ask for the Carfax!
We all will have multiple vehicles throughout our lives, and although some only make for good story fodder, we want you to be able to feel confident and secure in your vehicle choices. You and your family, co-workers, and friends deserve to be able to ride in safety, and Carfax will help you make sound decisions to ensure that. When you head to the dealership for your next vehicle, remember to ask for the Carfax, and if they won't or can't provide a reputable history for their product, it's time to find another dealership where you can trust that they are able to assist you in obtaining a report.