Bad Credit? Here are Your Options for Auto Financing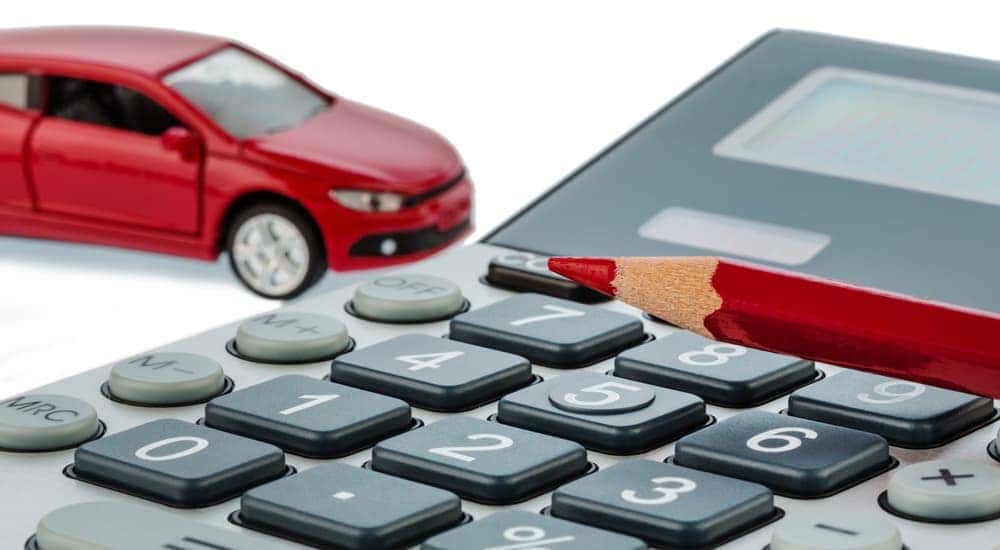 Securing financing for a new or used vehicle with bad credit can be difficult. We've all heard about the many options out there from dealers claiming to be "bad credit car dealerships". However, are these options safe? And are there other alternatives? While drivers can stick to the traditional route of auto financing by visiting their local dealerships when it comes time to purchase a vehicle, drivers also have several convenient online alternatives to consider. If you have bad credit and are looking for a bad credit car dealership in Columbus, it is important to learn more about the other options available. So, here is what you need to know about traditional dealership options vs online dealership alternatives.
Traditional Dealership Options
Applying for an Auto Loan
Drivers with bad credit who are looking to purchase a vehicle from their local dealership can certainly apply for traditional auto financing. However, there are several things that could happen. Firstly, depending on how poor your credit is, the finance team may have to apply for loans from several different lenders on your behalf. This is time-consuming and each one can count as a hard inquiry on your credit report, lowering your score even further.
If the finance team at your local dealership is able to get you approved for financing, the lender may require that the funds are only approved for certain vehicle restrictions. In short, they want to ensure that the vehicle you purchase is a good investment. Consequently, your options may be significantly reduced. When this is the case, you will likely be issued an incredibly high-interest rate, which leads to higher monthly payments and elongated repayment months.
While it is entirely possible to secure financing from your local dealership, it is often extremely time-consuming and results in a vehicle or loan terms you did not want or may not be completely comfortable with.
Buy Here Pay Here
Many dealerships that market themselves as "bad credit car dealerships" offer buy here pay here financing in order to approve a wide variety of drivers. These programs are advantageous for drivers desperate to get approval for auto financing, however there are several risks involved. For example, buy here pay here loans are typically associated with extremely high-interest rates. They also work slightly different than traditional loans, as the driver must pay the dealership directly. Buy here pay financing may also stray from the monthly payment plan, as some dealers prefer weekly or bi-weekly payments.
Bad credit car dealerships in Columbus using buy here pay here financing may also severely restrict your vehicle selection, resulting in an older and less dependable vehicle than you had in mind. However, almost any driver can get approved for this type of financing, so it is a readily available option for drivers with even the worst credit.
Overall, buy here pay here financing is a good option for drivers who have been unable to secure traditional financing elsewhere. However, it should be considered as a last resort.
Leasing
Typically drivers will need to have fair-to-good credit to lease a vehicle from their local dealership, however it can be a viable option for drivers who have decent credit but do not have the money upfront for a downpayment. Drivers on a tight budget may also benefit from the lower monthly payments associated with leasing a vehicle, and rarely have to deal with the expenses of maintenance and repairs. However, it should be noted that drivers with extremely low credit may have a hard time qualifying for a leasing program.
Online Dealership Alternatives
Guaranteed Approval
As an alternative to bad credit car dealerships, there are online companies that allow drivers to browse their vehicle inventory and enjoy guaranteed financing approval. Participating in an online application process, that is guaranteed to end in approval, removes the stress of spending hours at a dealership only to be rejected for financing. Alternatives like Online.cars, offer quick, easy, and safe pre-approval applications right on the website.
Application Process That Won't Harm Your Credit Score
One of the best features of shopping with a bad credit car dealership alternative like Online.cars is that their approval process is specifically designed NOT to harm your credit. These convenient loan providers understand that your credit may already be fragile and that lowering it further will only harm your financial situation. Instead, online dealership alternatives like Online.cars won't ask for a social security number or birthday when it's time to get you approved for financing, this having no impact on your credit score.
Auto Financing for Bad Credit
With Online.cars you can be approved for a loan with bad credit no matter what your credit situation may be. And you'll still be able to choose a financing plan that works within your budget and a vehicle that you'll enjoy for years to come. So before you resort to a buy here pay here program from your local dealership, be sure to apply for financing from a reputable alternative like Online.cars.
The Online.cars Advantage
Browse and Purchase from Home
At Online.cars, our customers love that they are able to browse and apply for financing from the comfort of their own home. Why spend hours upon hours at a local bad credit car dealership in Columbus only to leave without a vehicle, when you could simply browse our extensive inventory while binge-watching your favorite show? With Online.cars, you'll never have to leave home for any part of the car-buying process. From choosing your vehicle, to applying for financing, and purchasing your vehicle you'll love the convenience of our online dealership alternative.
Receive Incredible Purchasing Benefits
Drivers who choose to purchase a vehicle with Online.cars can look forward to several incredible benefits. These include:
Complimentary Lifetime Mechanical Warranty
3 Day/300 Mile Money Back Guarantee
Clean Vehicle History Report Guaranteed
Excellent Referral Program
Overall, drivers find that our convenient process, and the benefits that go along with it, saves them time, money, and unnecessary stress. If you're interested in learning more about the benefits that Online.cars has to offer, check out our easy to navigate website, today!
Free Home or Office Delivery
Every driver who purchases a car with Online.cars receives free home or office delivery. The vehicle is safely transported in one of our patent-pending Glass Traveling Showrooms. This ensures that your vehicle remains untouched during the delivery process, and is sure to turn heads should you have it delivered to your office!
Check Out Online.cars Today!
When it's time to secure an auto loan with poor credit, don't settle on a bad credit car dealership in Columbus as your only option. With Online.cars, you'll be able to browse our high-quality inventory, get pre-approved for financing, purchase your vehicle, and set up free delivery to your home or office right from the website. If at any point in the car-buying process you have questions or need help determining which vehicle is right for you, simply give us a call and a member of our customer service team will be happy to help. So, when you're ready to purchase your next vehicle, skip the dealership! Instead, get comfortable in your living room, pull up Online.cars on your laptop or mobile device, and start browsing for your next car!