Baltimore Drivers – There's a Better Way to Buy a Car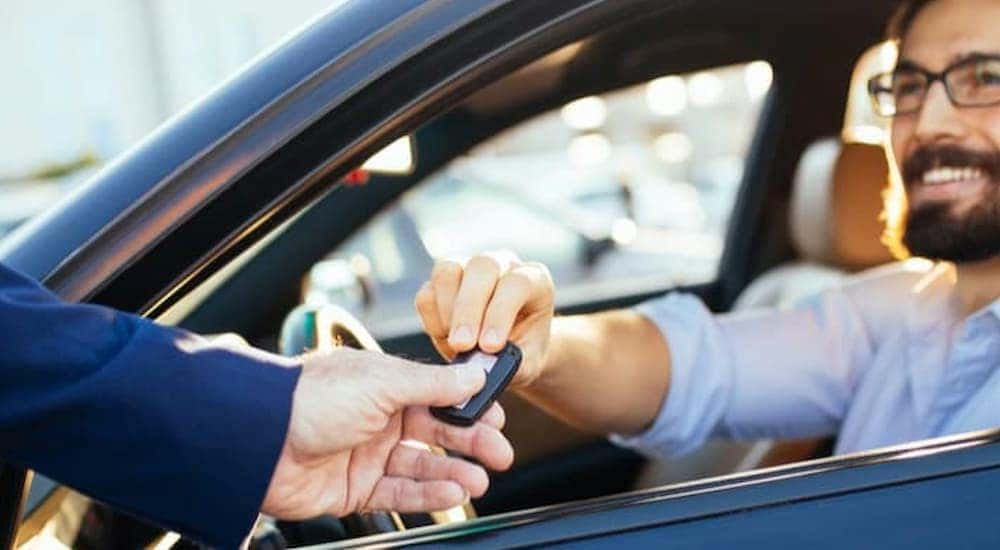 Over the years, it has become the norm to buy big ticket items, such as cars, online. While online shopping for cars is a great way to save time and money, there are some extra steps to consider to ensure the sale goes smoothly and you end up with a car that matches your needs. For shoppers in and around Baltimore, online car sales bring many things to consider. With vehicles ranging in price, size, and features, it's important to narrow down your top priorities. Besides choosing the right online retailer, drivers should consider financing, price, features, and delivery.
Choosing the Right Vehicle
There are dozens of things drivers should consider when deciding what they need in a new vehicle. Maybe you need plenty of cargo space for sports equipment or loading passengers to carpool to a Raven's game. And while some drivers prefer a large vehicle like a pickup truck or SUV, others prefer something compact. Utility needs vary from person to person, but many Maryland drivers need a car that can perform well all year round, in sunshine, rain, or snow. Choosing a car also means choosing which make and model are best. Price is often a big factor when choosing make, with brands like Toyota, Honda, and Ford being well known for their great value and other brands like Lincoln, BMW, and Mercedes being higher end with more luxury features.
Perhaps size, drivetrain configurations, and tire size are the priorities to make it easier to navigate harsh winter conditions and icy roads. Cars outfitted with all-wheel drive or four-wheel drive handle winter conditions gracefully. Or maybe the Maryland winter means you want a car with heated seats. Those needing more power and capability may be looking for a pickup truck or large SUV with towing capacity. Plenty of pickup trucks are versatile and serve as both work trucks and family cars. In our inventory, you will find everything from the smallest compact sedan to giant commercial vans and everything in between.
Some drivers might value something with a larger engine, such as a V6 or V8 that's designed for acceleration and speed. Fortunately, our website features sophisticated search tools where you sort through our inventory and quickly track down a car with the exact specifications you are looking for. And since Online.cars is not affiliated with any one automaker, you can search for features and then narrow down make and model based on those features and how much you're willing to pay.
It's helpful to have an idea of what qualities you're looking for in a vehicle to save time once you're ready to search. Once you've determined the make and model, it's time to choose the trim and if there are any additional packages, such as all-wheel drive, that best compliment your lifestyle.
Doing Research
Shopping online for a vehicle has been streamlined and is easier than ever. Once you find the right car for you, we will facilitate delivery so that you never have to leave the house, saving you both money and time. When you're prepared to finalize your purchase, you can coordinate with a representative to come to your desired location at your preferred time, deliver your new car, and give you a thorough tour of that car and all its features. The whole process can take place from the comfort of your home.
Before finalizing the purchase, be sure to research the terms of your chosen retailer. Here at Online.cars, we offer a Lifetime Mechanical Warranty and a 10-Day Money Back Guarantee, as well as optional protection plans. Also, online dealerships like ours will often have custom maintenance plans, and it's handy to familiarize yourself with the closest service department in your area. It's crucial to know where to bring your car if there happens to be a factory recall or you simply need an oil change from a reputable technician. Check the retailer's website for their return policies, offered service and maintenance plans, and available warranties whether the car is used or brand new.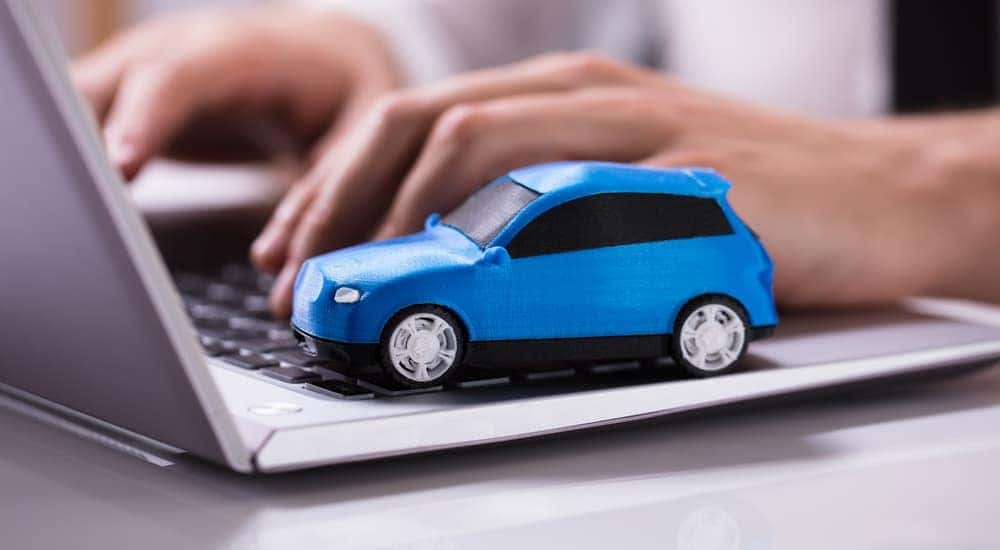 Price and Financing
When pricing a vehicle, there are many great tools online to ensure you're getting the best possible deal. Websites like Kelly Blue Book are excellent for accessing the price of cars based on make, model, mileage, and condition. Price can also be determined by comparing multiple online retailers and cross-referencing dealership sites and brand MSRPs; it's easier than ever to make sure you are getting the best possible deal. When shopping for a used car, don't forget to look for a third-party vehicle history report to make sure there aren't any red flags like previous accidents. Here at Online.cars, we provide a free CARFAX report with every used car that we sell available right on the car's online listing.
Since most people don't pay cash for cars, financing is a big part of the car shopping process. Smart drivers know they need to shop around and compare prices before making any commitments. Car and gas prices are at an all-time high, but a savvy shopper knows you can find the right deal if you look hard enough. Beyond the price of the car, there's the cost to operate it to consider. Buying a larger gas car means more fuel expenses, while buying a hybrid or EV means reducing fuel costs during ownership. With more EV chargers popping up around the Baltimore area, electric cars and plug-in hybrids are becoming more viable options. Hybrid and electric powertrains will continue to grow in popularity, and it's worthwhile for drivers to learn more information about these fuel-efficient rides.
One of the benefits of buying a car online is that financing is streamlined. Sitting at a dealership, going back and forth with negotiations, and then finally sitting with a person from the finance department can take several hours if not all day. The perk of doing financing online is that everything is calculated with algorithms, and it's very easy to find out what loan you qualify for and what the monthly payments look like. If you want to play around with different downpayment amounts of car prices, it's quick and easy to calculate new figures. If any of the financing feels overwhelming or confusing, we provide support via email, phone, or live chat. It's always reassuring to know that even if you want to do most of the process online, help is always a click away.
Online Car Shopping Is Here to Stay
Online shopping for vehicles, when done correctly, is a risk-free and time-saving method of shopping. The number of different online resources makes it easier than ever to research and compare cars, packages, and financing. The sophisticated technology of the top online car retailers like Online.cars allows you to easily complete the transaction and explore all your financing options. Buyers love the privacy and ability to do things on their own schedule and the freedom to ditch the process or delay it if they don't feel certain or ready. But when ready, using an online retailer is easier than ever. Once you find the perfect car and the perfect payment plan, then it's time to wait for your dream car to be delivered straight to your driveway.