Best Used Cars For Philadelphia's Seasons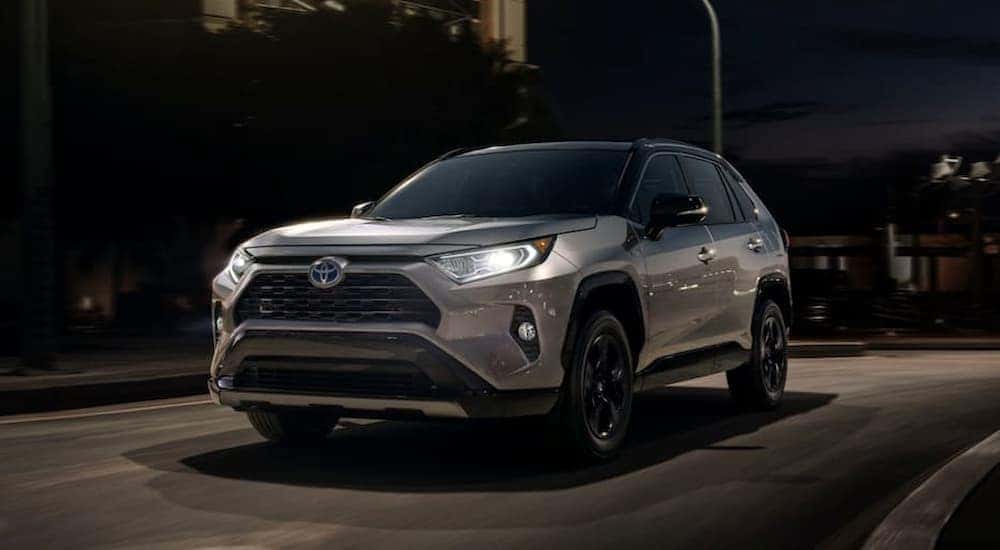 Buying cars online is quickly becoming easier and easier; from car vending machines to drop and delivery options, many of us are looking to simplify the car buying process. Online.cars is part of this movement to make buying cars easier and faster. When it comes to making Philadelphia online car sales easier for our buyers, Online.cars is going out of our way to find cars that are great for Philadelphia drivers. Let us help you narrow down your search for that vehicle that's perfect for The City of Brotherly Love and everything it can throw at you. Since Philly experiences all four seasons equally, let's look at four vehicles—each one ideal for a particular season (and beyond!).
Experience the April Showers and May Flowers in a Mazda CX-5
Springs here can fluctuate between heavy rain and sometimes even snow. With the average spring rainfall in Philly being around 3-inches, having a vehicle that handles this up and down weather is the best idea for any Philadelphia resident. The 2019 Mazda CX-5 is a great used vehicle for anyone looking to drive safely in Philly during the spring. Its 187 hp and 186 lb-ft of torque are powerful enough to get your vehicle going but balanced enough to keep you on the road if they get slick. The responsive handling reduces driver overcorrection and the risk of hydroplaning on water-covered roadways. The CX-5 also has rain-sensing windshield wipers, giving you a hands-free option to having a clear windshield. The sensor will determine how much water is there and then wipe accordingly. The 2019 Mazda CX-5 also comes with an available all-wheel drive option which can ensure that drivers are able to have even better traction.
Spring is a great time to visit the local flower markets and rose gardens to see what's blooming, and the CX-5 can accommodate your flower haul back home because it can hold up to 59.6 cu.ft. of storage. Not only can it transport your goods back home, but you could easily enjoy Philadelphia's annual flower show in the CX-5 because, as a compact SUV, this Mazda can fit into the crowded and busy parking lots.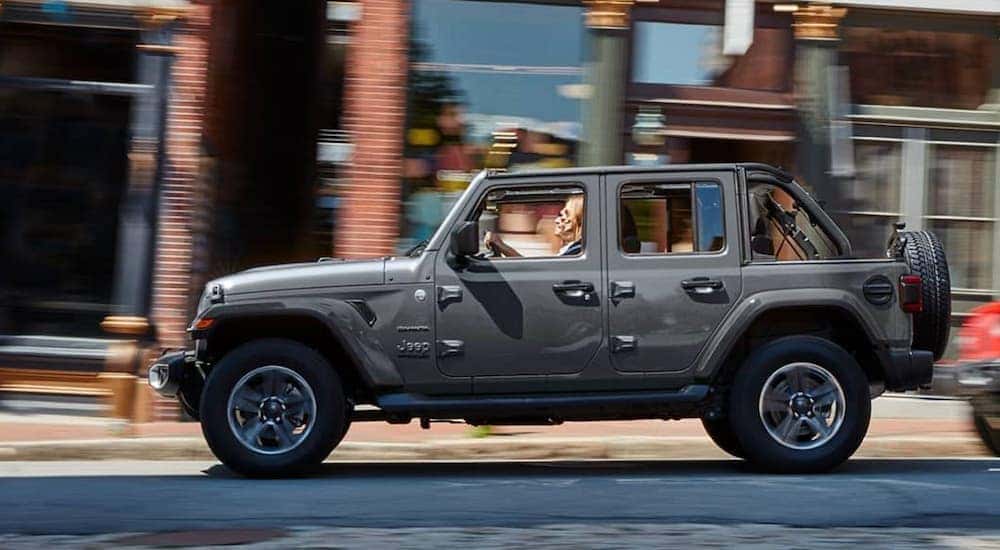 The Jeep Wrangler's Removable Top Is Made for Summer
Not many things say summer quite as well as being able to feel the sun and wind on your face while driving down the road. Luckily for us, Philadelphia summers are warm enough that we can enjoy them in a convertible vehicle for most of it! Online.cars like to think of the 2020 Jeep Wrangler as the quintessential summer vehicle, especially when the top cover is off! When you get that top off, you get to enjoy cruising down the street with all-natural air conditioning, perfect for the average mid-80s temperatures that Philadelphia summers get. If you think that's still not enough airflow, you can even opt to take the doors off in the 2020s and have full outdoor air exposure! If Philly summer decides to throw a wrench in having the top off your Jeep, then you can always opt for having it on and just enjoying the Wrangler's dual climate AC.
When we picture summer, the image of the 2020 Jeep Wrangler without the top cruising into the sunset is usually the first thing we think of. Philadelphia summers can get a bit humid, and aside from blasting the AC, going to one of the many lakes, like the popular Lake Erie, is a great way to battle that heat. Many people hesitate to go out and enjoy the natural lakes because of how hard it is to clean up after, but Jeeps are built differently. While they'll still get dirty, the ability to take off the doors makes it easier to get them cleaned out. The cleaning after a lake day is especially easy when you have the leather seats and interior trimming as well.
Watch the Colors Change in the Comfort of a Toyota RAV4 Hybrid
Philadelphia is just absolutely gorgeous in the fall and having a vehicle that can get you out to enjoy the changing leaves is an absolute must. Online.cars feel like the best and most responsible way to enjoy these colors is in the 2021 Toyota Rav 4 Hybrid. The incredible fuel efficiency that the Rav 4 Hybrid is capable of allows Philly drivers to get out to the nearby and distant mountain roads. The comfortable and climate-controlled interior of the 2021 Rav 4 Hybrids will keep you comfortable on long, luxurious drives through the changing trees as the temperature outside gets colder.
If you go so far that you lose radio service, the Rav 4 hybrids come standard with Apple CarPlay, Android Auto, and a 4G LTE hotspot. This allows you to play your favorite playlists regardless of where you are. The optional audio system and navigation will help keep you from getting lost on those long cruises into nature as well, and the Rav 4 Hybrids have all-wheel drive to help you overcome any obstacles you may encounter along the way. Driving a hybrid through the pretty fall colors will help you feel environmentally responsible because you'll know that you're making environment-friendly decisions to help preserve those fall colors.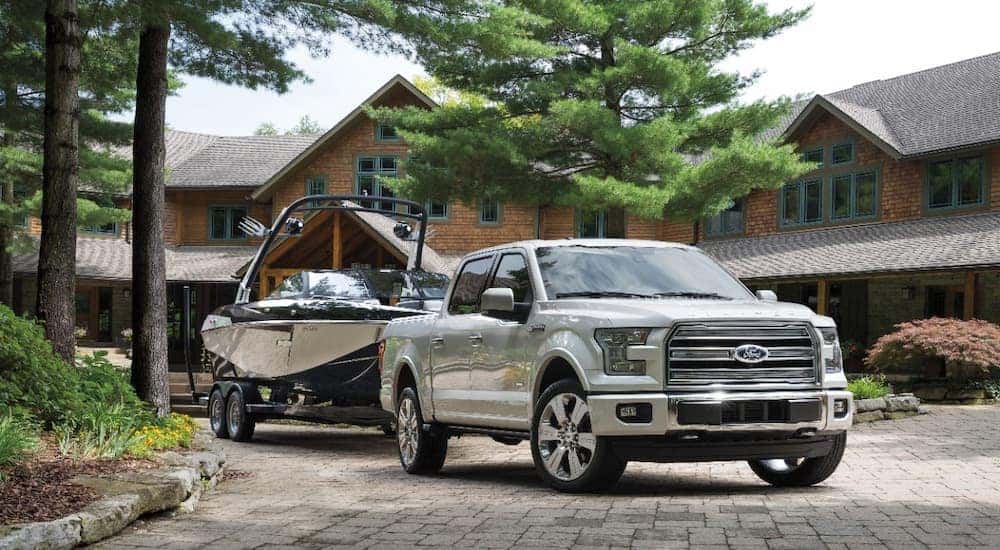 The Ford F-150 Is Built for Philly Winters
Philly winters offer their own type of beauty to the area but also bring with them the challenges of icy roads and snowy weather. With an average snowfall of 10 inches during the heavier parts of the season, you want to have a vehicle that is up to the challenge of maintaining control, regardless of what the road is like. The 2020 Ford F-150 is an excellent vehicle for snowy Philadelphia winters. This 4-wheel drive enabled truck can get a really good grip on the road, and the extra weight of the truck's chassis helps it dig into the road to help keep traction. When it comes to being comfortable while driving in the winter, the remote start and heated seats available for the 2020 models are a huge benefit. Hopping into a warm truck after shoveling and clearing is one of the many perks of the 2020 F-150 during the colder months.
The safety features included in the 2020 F-150 will also help keep drivers safe on the road. Rated 5 stars by the National Highway Traffic Safety Administration, the 2020 F-150 has available features such as Lane Keep Assistance and Departure Warnings to keep you from sliding into other lanes or oncoming traffic, Forward Collision Warning and Braking to keep you from slipping into those driving in front of you, and Blind Spot Monitoring and Warning to help you be aware of the vehicles around you, even if visibility isn't great. If you're interested in helping keep others safe on the road, or you find yourself needing to pull someone out of a snowbank, the F-150s are overly capable. With its highest towable weight at just over 13,000 lbs, the F-150 can tow someone out or have a snow plow easily attached to the front end.
A Vehicle for Every Philly Season
If you're looking for a vehicle fit for any of Philadelphia's seasons, then Online.cars have a lot of different options for you to consider. Each season has its own specific needs, and each model will be able to match and meet those considerations in its own ways. Philly is beautiful through all its seasons, and we know that you'll be able to find a vehicle that can help you enjoy that beauty. We hope you take the time to enjoy all the flowers, lakes, mountains, and snow that Philadelphia has to offer.