Best Used Cars that Won't Break the Bank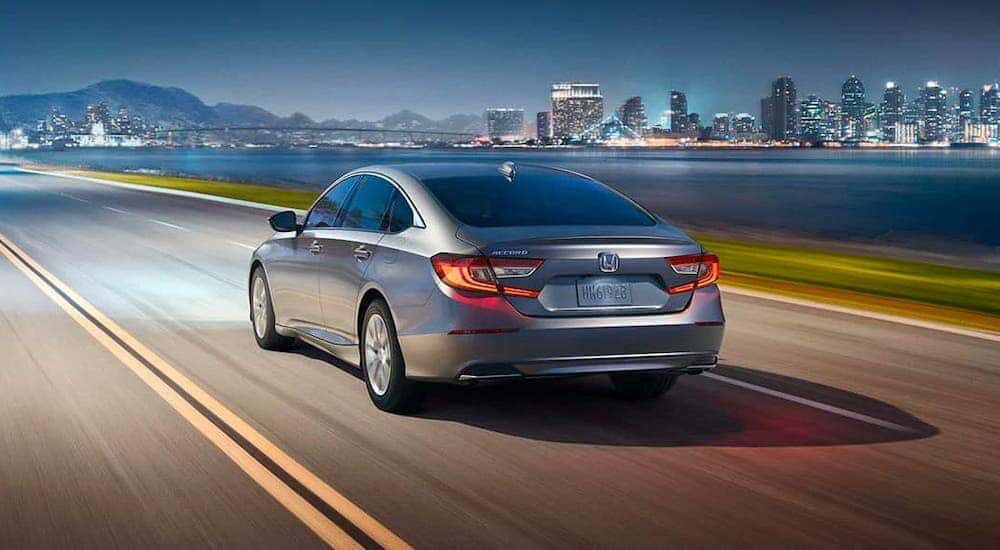 Shopping for a used car can be challenging, especially if you're unsure what your options are and how much you can afford. If your credit isn't the best, you may be able to apply for a bad credit car loan, and at Online.cars, we can assure you we have something in stock for every budget. No matter what your credit is, you'll be approved. From dependable sedans to sturdy SUVs, tough trucks, and hybrid options, there's a vehicle out there for everyone. But not all used cars on the road are as reliable as you need them to be, which means it helps to be armed with some best practices when buying used. Here are our top picks when it comes to the best budget-friendly used cars, known to be better than the competition when it comes to dependability, functionality, and value.
Honda Accord
The Honda Accord is a staple on the road today and has been for many years. Since its debut in the 70s, the Accord has been an ideal sedan for families, due in part to its reliability, comfortability, and flexibility. Among some of the best years include 2013 and 2011, while 2017 and 2018 also remain popular model years. The Accord boasts a cozy interior paired with a stylish design. If you're looking for a more modern car with upgraded technology, the later models deliver with intuitive touchscreens, app integration, and more. For those looking for a vehicle they can rely on for their family, the Honda Accord showcases a smooth, safe ride and the quality you could expect from this celebrated brand.
Subaru Outback
Subaru has been touted as one of the safest, most respected brands on the road, and with stellar ratings and impressive resale values, it's no surprise that the Outback has made its way onto our list. Not only is the Outback a comfortable ride, but it's also functional with loads of cargo space, smooth handling, and all-wheel drive available. Perfect for any weather and road conditions, the Outback provides a secure ride no matter where you're traveling. If you're searching for a used Outback, all model years are remarkably popular. Even buying used, you're able to take advantage of features to help keep you safe and confident behind the wheel, making the Outback a top choice among some of the best budget-friendly used cars available today.
Hyundai Elantra
Hyundai is known for affordability, and in recent years, the brand has gained popularity with its sturdy options. The Elantra is a great pick when you're looking for a car that won't let you down, and if you're searching for a sedan with all the upgraded tech and connectivity features but don't want to overpay for a new car, the Elantra may be the right fit for you. You're able to take advantage of upgrades in their newer models without paying too much, and with an impressive warranty of five years (or 60,000 miles), newer used models may still be under this warranty, which is an added bonus.
Toyota Camry
You won't find a list of budget-friendly used cars without seeing a Camry on it, and for good reason. Toyota designs and builds some of the most beloved cars on the road today, and if you're shopping for a car you can depend on for yourself or even a new driver, the Camry stands tall as a sturdy, safe, and confident vehicle. With a roomy interior, an abundance of safety features, and a sleek design, all for an affordable price, the Camry is a show-off when it comes to capable mid-size sedans.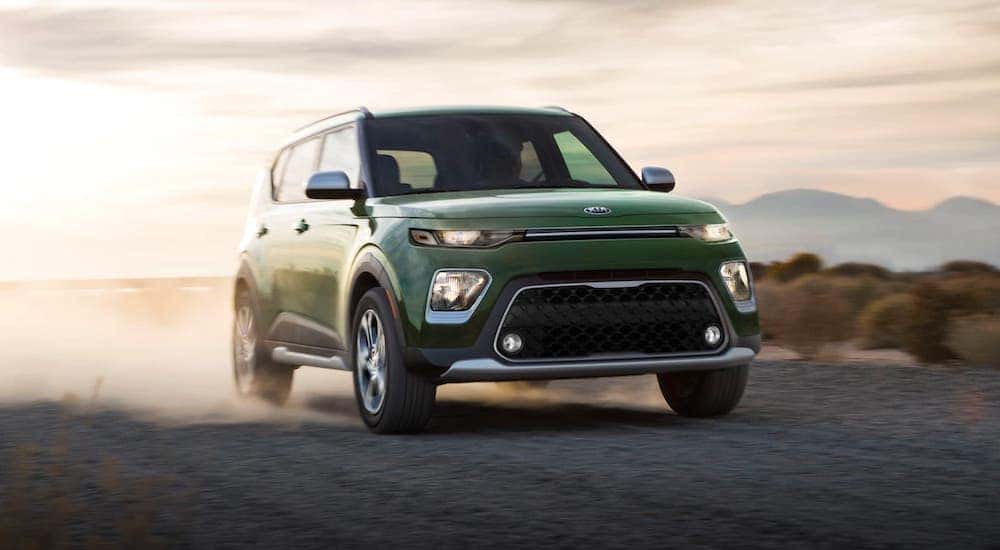 Kia Soul
The Kia name has also been gaining respect throughout the years, and if you're shopping for a vehicle with room to haul a little more cargo than a standard sedan, the Kia Soul is a great option. Known for manufacturing affordable vehicles, the Kia name has grown in popularity in recent years, due in part to its impressive and versatile inventory. From newer options with all the upgraded features and tech to older models like the popular 2013 model, the Kia Soul remains a solid choice in your used car search.
Mazda 3
Mazda designs some pretty stylish vehicles, and it's no surprise that the Mazda 3 is on our list as a popular used car offering. Extremely stylish, energetic, and fuel-efficient, the Mazda 3 provides all you need in a compact car without the hefty price tag. With a low price point even when they were first released, the Mazda 3 is an exceptional budget-friendly car that doesn't skimp when it comes to style and efficiency.
Nissan Altima
The Nissan Altima is not only a reliable sedan; its safety features and robust build make it a top pick for new drivers and families. With extraordinary fuel efficiency, loads of safety features, and a powerful engine, the Altima makes your daily commute and jaunts around town easy, fun, and comfortable. An affordable option, the Nissan Altima is a confident and reliable offering in your used car search.
Toyota Avalon
For those looking for a bit more luxury and a roomier interior, another Toyota model makes our list. The Toyota Avalon is a strong pick when it comes to high-end design paired with functional luxury. From its dynamic engine that offers up impressive power to its top safety ratings, the Avalon makes the perfect companion for those who want a little more out of their vehicle. Plus, with its affordable price point and backed by the dependable Toyota name, you can't go wrong with the Avalon.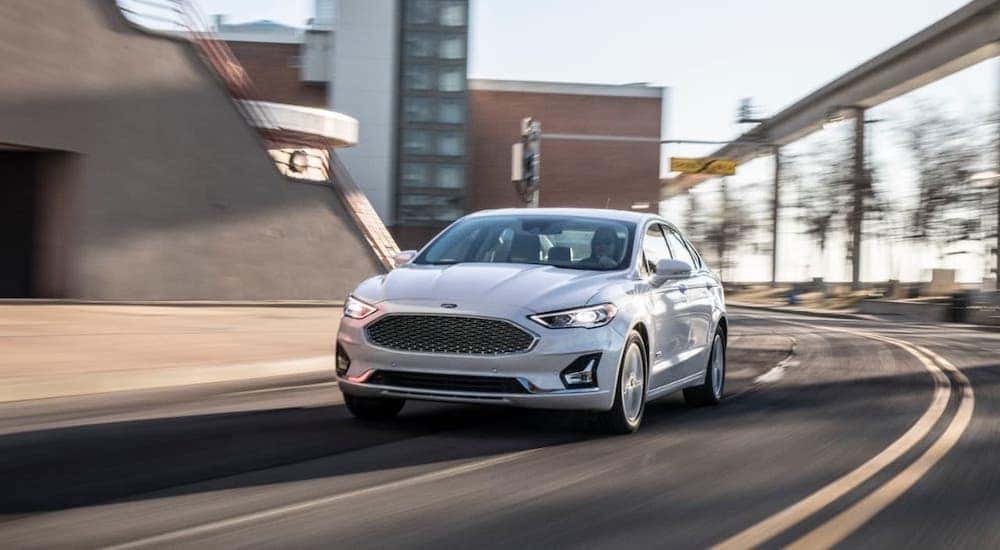 Ford Focus
Nothing beats a classic, and the Ford name has been around for decades. Known for building strong, sturdy vehicles, Ford is a force in the industry, and if you're shopping for a car you can depend on for your everyday commute, the Focus is a great option. With multiple options available, like the sedan or hatchback, and a simple, classic design, Ford proves that timeless always wins. Due to its beloved status, you can often find many options for this model on the used dealership lot. If you're looking for a confident ride at a value, you may want to focus on this model.
Honda Civic
We started with a Honda option, so it's fitting that we end with one. For those who are looking for a sporty, athletic sedan, the Honda Civic may be perfect for you. With incredible fuel efficiency, top resale values, and all the dependability you're looking for in a vehicle, the Civic can't be beat. From older models to more modern options, the Civic delivers an enhanced ride with a realistic price tag. It's taken its place as one of the best budget-friendly used cars available today.
Your Used Car Shopping Experience
There's no doubt about it; when you're shopping for a used car, it pays to do a little research and find a car that not only works for your needs and budget but is also a trusted option that won't let you down. Every shopper is different, which means that what works for one driver may not work for another. After all, your car does a lot for you, and you depend on it daily. The last thing you want is a lemon sitting in your driveway. Being in the industry, we've done our research already, and if you choose from our list of top options, you won't be disappointed. Shop our inventory today to find the best budget-friendly used car for you that you can depend on for miles. Online.cars can't wait to help you with your used car search. Get approved and start shopping with us today!