Buy Here Pay Here? Columbus Ohio Can Do Better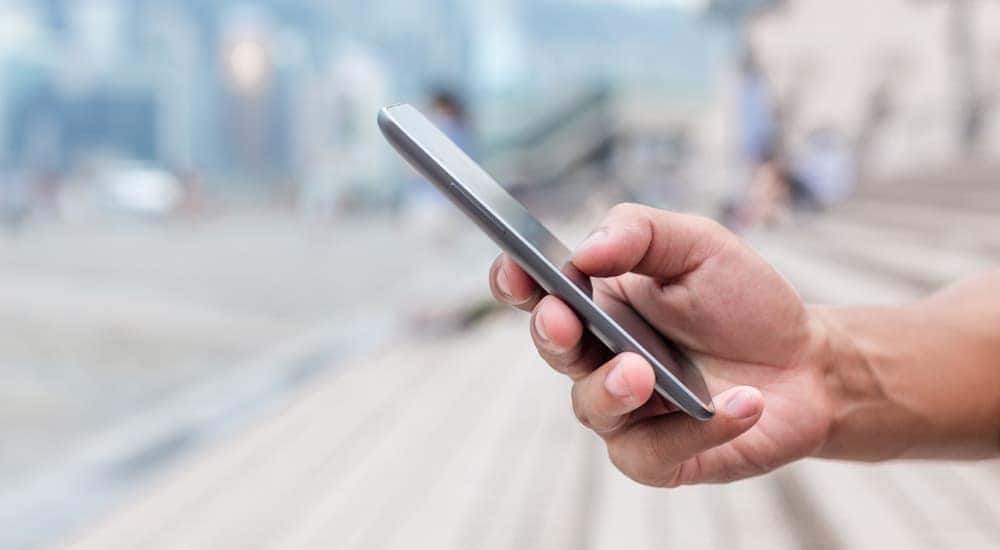 The world can be awfully unfair to people with bad credit. If you have bad credit, odds are that you've already been through a tough financial situation. The consequences of that bad credit can impact every part of your life – where you live, what kind of car you can have and what you're able to spend. It can be especially limiting when it comes to your car. If you're unable to secure a traditional loan or are denied a lease, you'll probably end up with a high-interest, near-predatory loan from a Buy Here Pay Here dealership. Luckily, there are ways to avoid such loans. The advent of online car buying, which takes the entire car buying process to the internet, has opened a lot of doors. Instead of looking for Buy Here Pay Here in Columbus, Ohio, take a look at Online.cars. Our online dealership alternative will help you get a quality used car even with bad credit.
The Internet
The auto industry has taken a long, windy road into the digital age. There is a multitude of weird reasons why it took the industry at-large so long to adapt, especially when you consider that eBay has sold used cars online for over a decade. It's mostly due to the complicated relationship between manufacturers and dealerships.
If you want a new Michaels Kors watch, you can buy it directly from Michael Kors or purchase it from hundreds of other stores that sell Michael Kors merchandise. If you want a new Ford F-150, however, you'll need to buy it from a Ford dealership. When a dealer knows you have to come to their physical location to buy a vehicle, there's no reason for them to put effort into a great website. Maintaining an up-to-date listing of hundreds of cars is also labor-intensive, menial work. Why hire people to do that when you can spend the money on advertising or training for salespeople? The symbiotic relationship between dealers and manufacturers also stops manufacturers from going into direct sales. For the time being, automakers need dealerships to sell new cars.
Luckily, the used market is not so constrained. Private buyers and sellers have been exchanging pink slips for decades, and the internet has helped create a brand-new market for used cars. Websites like ours place the car buying experience online – it's never been easier to buy a car without leaving the couch.
The Risks of Bad Credit
In the majority of American cities suburbs or rural areas, a car is a necessity, not a luxury. Even if public transportation can get you to and from work, you probably still need a car to reach the grocery store or pharmacy. If you have good credit, it's easy to get a loan or lease a vehicle.
The same can't be said when you have bad credit or no credit. When you can't get a car loan from a traditional bank or through the manufacturer's credit arm, you basically have two choices either get a risky loan or Buy Here Pay Here.
Sub-prime customers typically have credit scores below 600. In exchange for taking on a risky loan, the lender will impose higher interest rates and harsher terms than someone with great credit. As expected, delinquency rates are much higher with sub-prime loans. According to the Kansas City branch of the Federal Reserve, sub-prime delinquency rates have risen from 12.4% in 2015 to 16.3% in 2018. At the same time, prime delinquency rates have been stable, fluctuating between .3% and .4%. In August of last year, auto-debt stood at a massive $1.06 trillion and accounted for 9% of total U.S. Consumer debt. In 2011, it was just 6%.
Buy Here Pay Here Worries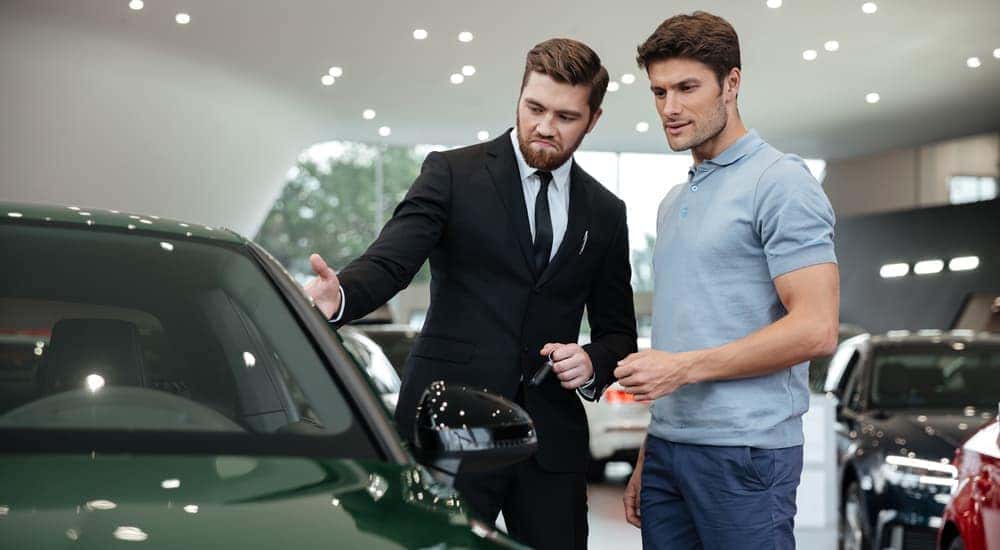 Traditional car dealerships will try to steer you towards financing with the manufacturer's lending arm, like GM Financial or Toyota Financial. Buy Here Pay Here dealerships tend to finance through themselves, so instead of owing money to the brand you owe money directly to the dealer, i.e. "Bob's Discount Used Cars Emporium". The dealership gets money from your down payment and your monthly payments to maintain a good cash flow. But again, in return for taking on a risky loan, you're charged a very high rate. Because Buy Here Pay Here dealers are not as tightly regulated as banks, many charge wildly different rates and they are not standardized. You may also run into problems if the dealership closes. If GM financial folds, a few large and reputable lenders would be interested in taking on the loans. If "Bob's Discount Used Cars Emporium" goes under, you're looking at some less-scrupulous buyers.
Repossession rates are high with both sub-prime loans and Buy Here Pay Here loans. This is partly by design. To recoup the loss incurred with a loan default, the lender or dealer will likely sell the repossessed vehicle at auction. In the end, the consumer has helped their financier earn money in three ways: down payment, monthly payments before default, and the sale of the repossessed vehicle; not the greatest way for someone with bad credit to think of car buying.
An Alternative to Buy Here Pay Here in Columbus Ohio
Online.cars eliminates the dealership experience entirely and is a great way to get a vehicle without looking for a dealer that offers Buy Here Pay Here in Columbus, Ohio. Although we operate in many markets, we don't have a traditional dealership or showroom. Everything is done online with the help of a professional. Through the whole process, you will never have to leave your home.
Before a vehicle is listed on our website, we review its Carfax report and perform our own 172-point inspection. That's the same level of inspection that many certified pre-owned vehicles receive from their manufacturers. At any one time, there may be up to 1,500 vehicles available so you're sure to find what you're looking for.
Because of our high-volume relationship with all of the top banks and lenders, we have financing available for any and all credit levels. In fact, we guarantee credit approval. A great place to get everything started is the credit center on our website, it provides all of the financing tools you need without ever requiring a social security number or date of birth and will not impact your credit score. Your options include:
Trade-in Valuation. We use your VIN to determine the buying power you get from the value of your trade-in vehicle.
Payment Calculator. Enter the vehicle price, down payment amount, interest rate, and term you desire to estimate your monthly payment.
Pre-Qualification. Enter basic biographical information and your gross monthly income to see the vehicles that match your personalized financing options.
Shop-by-payment. This option combines everything into one process. Enter your preferences, get your trade-in value, and pick a car. Before you know it, you'll have a personalized deal and will be ready for a test drive.
Once you've signed your deal and test driven your vehicle, it's time for delivery. We bring the car to you in our signature traveling glass showroom truck. With the papers already signed, it's time for us to hand over the keys to your car and you'll be on the road to bettering your credit score.
The Answer is Online.cars
Having bad credit doesn't mean a life of sky-high loan payments and an endless stream of Buy Here Pay Here dealerships. Online.cars can get you in a safe, reliable vehicle with loan terms that fit your budget. Our credit tools help you find the vehicle that matches your budget, and if you need help your dedicated market manager is always just a phone call away. Interested? Check out our inventory and play around with our credit tools today. We know you won't regret it.