Buying a Car Online at Online.cars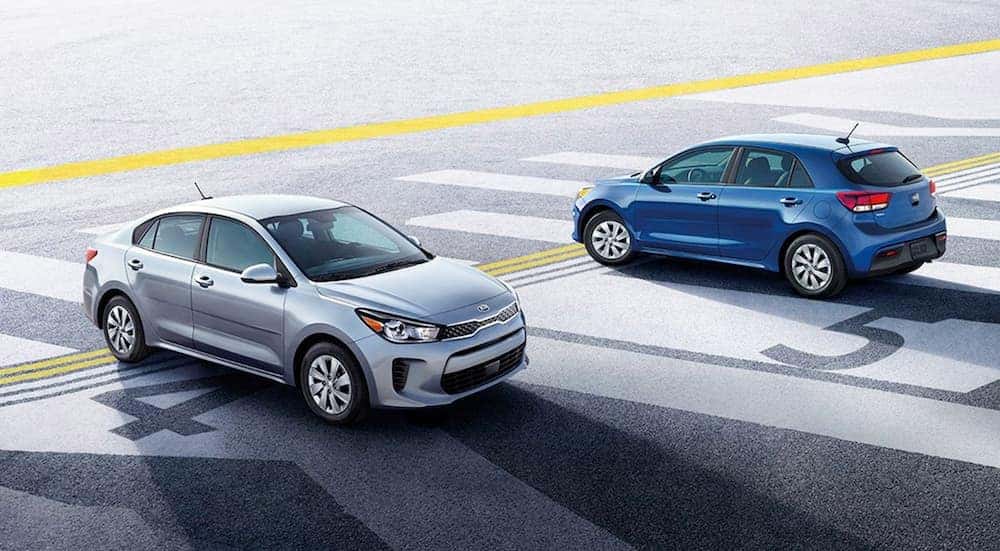 If you're ready to embark on a fulfilling journey of buying a car, you shouldn't settle for the status quo. The typical dealership experience of going in to visit with a dealer and take a test drive comes with its share of benefits; however, this is a somewhat outdated process. In this age of constant connection and having access to the whole world from our pockets, we believe buying a car should adapt to this new world. At Online.cars, we helped update the car buying process by providing you a simple and easy platform for you to purchase a vehicle online. If you're looking to buy a car online in Columbus, OH, our team is ready and willing to virtually assist you through the process. We firmly believe in the power of the customer experience, and we strive to give you the best in dealership services. Our virtual showroom is home to a vast collection of vehicles, many of which are bound to satisfy any potential driver.
The Hyundai Santa Fe
At Online.cars we offer models from across the spectrum of manufacturers. While our inventory is always changing, one popular model that we've seen in our inventory a few times is the Hyundai Santa Fe. First rolling out into the Hyundai family lineup in 2001, the Hyundai Santa Fe is a remarkable SUV that provides an unforgettable drive no matter what year model you decide to purchase.
For instance, take the 2019 Hyundai Santa Fe model. This is a robust SUV with plenty of options for customization and comfort. Powering the base model of the Hyundai Santa Fe is a well-developed 2.4-liter inline-4 engine that can manage to output 185 horsepower. Although, if you want an engine that delivers a bit more power, some models are equipped with a 235 horsepower 2.0-liter turbocharged 4-cylinder engine. This engine makes for a nimble and zippy ride from start to finish. And in terms of drivetrains, the Hyundai Santa Fe offers up quite the spread with options for both front and all-wheel drive.
Inside, the 2019 Hyundai Santa Fe is equally impressive, offering up an impressive 71.3 cubic feet of cargo space when the second row is folded down. In base models, you can expect durable cloth upholstery, but should you want something a little more stylish, you can upgrade to full leather furnishings. Infotainment in the Hyundai Santa Fe is well delivered as well, with base models getting a rather sizable 7.0-inch infotainment touchscreen that is compatible both with Apple CarPlay and Android Auto. Should you want more in infotainment, you can certainly find it too with higher trim levels getting an infotainment screen that is one-inch larger. Safety features in the Hyundai Santa Fe are also quite remarkable, with base models getting life-saving active safety features such as blind-spot monitors, adaptive cruise control, active lane control, a rearview camera, and automatic emergency braking.
All totaled, the 2019 Hyundai Santa Fe is a great choice for any driver who wants something a little bigger than your average car, and that provides all the amenities to make for ultimate comfort both behind the wheel and in the back seat.
Driving the KIA Rio
Since as far back as 1999, the Kia Rio has existed as a staple of the Kia family lineup. This subcompact car has evolved a lot since the early days, but today is still as much of a commuter champion as it was way back when. One model that we have in stock in our virtual showroom is the 2019 iteration. The 2019 Kia Rio is a remarkable vehicle for many reasons, although the major one is that you can purchase a model as either a standard sedan or a hatchback. That said, regardless of which trim you find, you'll see a 1.6-liter inline-4 engine under the hood that's rated for 130 horsepower and 119 lb-ft of torque. The 2019 Kia Rio utilizes a 6-speed transmission, and you can purchase one with either 15-inch or 17-inch wheels.
Inside, the Kia Rio offers plenty of modern amenities, with a 7.0-inch infotainment touchscreen with Apple CarPlay and Android Auto compatibility available in some models. Safety tech also manages to come well spread with automatic emergency braking available in some trim models. What makes the 2019 Kia Rio particularly remarkable is the solid fuel economy. When driving the Kia Rio to and from work, you'll likely rarely have to make a pitstop thanks to its estimated 32 MPG combined fuel economy.
The 2019 Kia Rio may be a small car, but it shouldn't be overlooked. A zippy engine, a plethora of great features, and some solid gas mileage make the 2019 Kia Rio a fan favorite amongst drivers looking for their next commuter car.
Heavy Lifting in the 2019 Chevy Silverado 1500
While we do offer small and sporty cars in our showroom, our virtual dealership is also well known for our selection of heavy-duty vehicles as well. While we offer a plethora of models to choose from, it is the rugged Chevy Silverado 1500 that attracts a number of different drivers. The Chevy Silverado 1500 has been in the Chevy lineup as far back as 1998, and throughout that time has made quite the name for itself. Modern models, like the 2019 Chevy Silverado 1500, come with a vast selection of powertrains that are intended to satisfy a varied assortment of drivers. While base models seek their power from a 285 horsepower 4.3-liter V6 engine that makes 305 lb-ft of torque, you can also invest in a roaring 5.3-liter V8, which uses a 6-speed automatic transmission and produces 355 horsepower and 383 lb-ft of torque. That said, the biggest engine available in the 2019 Chevy Silverado 1500 is a 6.2-liter V8, which puts out a tremendous amount of force, earning 420 horsepower and 460 lb-ft of torque.
Truck beds are quite varied in the 2019 Chevy Silverado 1500 as well as you get three different options to choose from. These options include a 5.8-foot, 6.6-foot, and an 8-foot long truck bed. Inside the Chevy Silverado, 1500 is a fair amount of technology as well, with baseline models using a 7.0-touchscreen to host its Apple CarPlay and Android Auto compatible software. Higher-end trims really capitalize on what's offered in the entry-level models, with features like leather seating, a power tailgate, and keyless access elevating the quality of the ride. And unlike other pickup truck models, the 2019 Chevy Silverado 1500 delivers a fair amount of safety tech in some trims, including features like active lane control, automatic high beams, automatic emergency braking, and blind-spot monitors.
Buy Cars Online at Online.cars
The Chevy Silverado 1500 is an impressive pickup, but it is but one of the many vehicles that we have seen in our digital showroom. At Online.cars, we pride ourselves on ensuring the ultimate convenience of our customers. When you purchase a vehicle from our showroom and set up your financing via our digital finance center, we'll deliver the vehicle straight to your door. We make it so that waiting at a dealership is removed from the equation entirely, as we'll bring the car to you thanks to our mobile showroom. From start to finish, our number one concern during the car buying process is you, and your specific automotive needs.