Buying a Car Online: the Safe, Easy and Convenient Alternative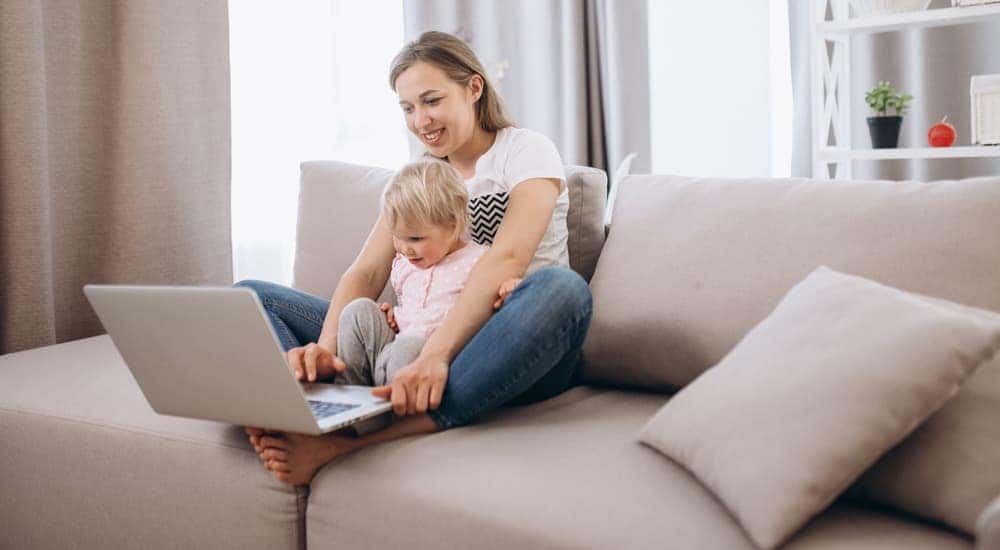 With the nation on lockdown as a result of the coronavirus pandemic, many people have been stuck at home, wondering if life will ever return to normal. One of our favorite activities is shopping, and buying a car has to be at or near the top of many people's lists. Guess what? You can still shop for a car while staying at home and practicing safe, social distancing techniques. When you buy online, you use the power of the Internet to get you the best deal on a used car, all from the comfort and safety of your own home. If you are looking to buy cars online in Columbus, OH, Online.cars is the perfect option. The best part? We will deliver your new vehicle straight to your house.
Buying a used car online is the safe, easy, and convenient alternative to driving from dealership to dealership, looking for your next car, truck, or SUV.
Safe
Today, everyone is concerned about the spread of coronavirus. This is especially true of people who fall into one of the main risk categories like age, those with pre-existing health conditions, or those who live with a friend or relative who falls into one of these categories. Taking steps like always wearing a mask and gloves outside, washing your hands and face when you come in from a shopping trip, and limiting your trips outside are all very helpful. But, this is also a numbers game, and one of the best ways to protect yourself is by limiting your shopping trips to only those that are necessary (i.e., grocery stores and pharmacies).
Buying online takes the risk out of looking for your next vehicle. Instead of driving from dealership to dealership, all you need is a computer, smartphone, or another device with an Internet connection. There is really no better way to social distance than to shop online. Instead of buying in person, which can put you, the employees of the dealership, and the other customers at risk for exposure to coronavirus, online shopping gives you the ability to search all different makes and models of used cars, all from your home or office.
What about purchase and delivery? Our online dealership offers free home delivery of the used car, truck, or SUV you just purchased for anyone that lives within 150 miles of our headquarters. In addition, we have also put in place protocols to ensure the safety of you and our delivery driver during vehicle drop off. This includes all necessary steps to ensure social distancing.
The delivery driver will call you 20 minutes before arriving at your home with the car you just purchased. Then, he or she will disinfect all contact points on the vehicle, placing the sealed paperwork on the front seat. They will then instruct you on how to complete the paperwork, which he or she will collect from your porch, mailbox, or another secure spot on your premises, before departing. It really is that simple and safe. That is because Online.cars puts your safety first when it comes time for delivery.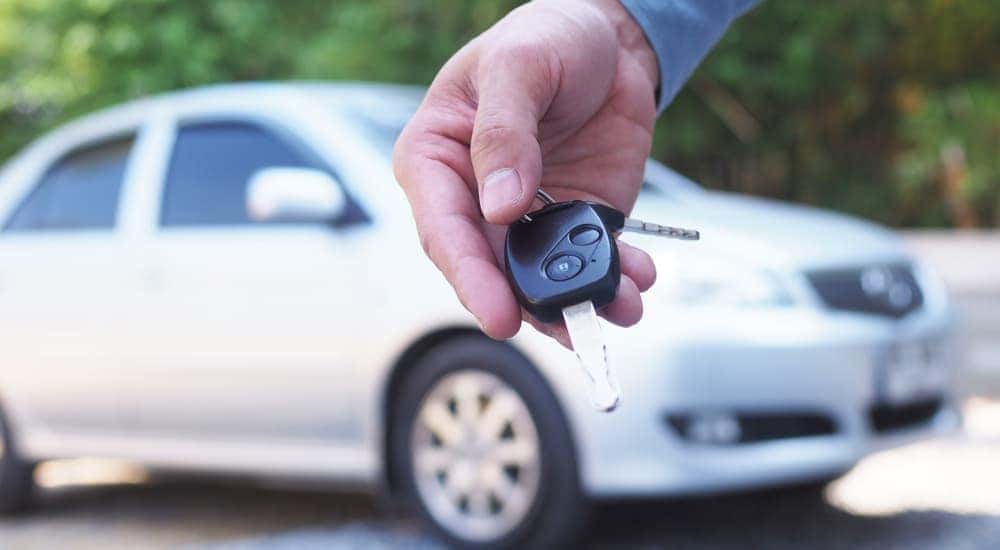 Easy
What can be easier than ordering off the Internet? Online.cars is open 24/7 to provide you with all the finest cars, trucks, and SUVs right at your fingertips. You can log onto the site at any time of day, and you don't even have to get dressed up for the occasion.
I'm sure you have seen those funny videos of people working from home on Zoom and showing up in their pajamas. Who could forget that blooper of the news anchor who forgot to change from shorts into pants when he appeared on Good Morning America last month? Well, don't worry. No one will know if you are in pajamas or a full suit while you surf through all the vehicles we have to offer at Online.cars.
You can comparison shop every make and model out there. Just log on and start looking. You will be amazed by the variety of vehicles available on the website. You can search for, research, and learn about more cars in an hour than you could hope to find in a day of driving from used car dealership to used car dealership.
Can't find the exact car you want? Don't worry because we have our own patented technology that can locate vehicles available for sale across the United States. This means that Online.cars will help you find the car, truck, or SUV that interests you, including specific trims, optional features, and even special editions. It's like having your own car broker working for you, helping you find the best deal. Like we said, this is going to be easy. Well, only one thing won't be easy: deciding on the specific car you want to buy since there are so many fantastic cars, trucks, and SUVs for sale through our fun, safe, and easy online platform.
Convenient
Convenience means you get exactly what you want with little or no difficulty. Imagine buying a car as easy as ordering pizza delivery. That is the convenience of Online.cars. This is all part of the benefits of buying a car from Online.cars. First, you get a lifetime mechanical warranty at no charge. Just make sure to change the oil on your new vehicle at least every 6,000 miles. Second, you will get a 10-day money back guaranty upon delivery of your vehicle from Online.cars.
If you go to a dealership, you will get only around 20 minutes to test drive a car before you buy it. With Online.cars, you get a full 10-days to decide if you love your new car, truck, or SUV. Think of this like the longest test drive you've ever had. Third, you will get a Carfax clean vehicle history with any car, truck, or SUV you buy from us.
Carfax details all the information you need on the ownership, service history, accidents, recalls, thefts, floods, and other information on a motor vehicle. Online.cars has set strict criteria for the cars it sources, with only one model in 700 meeting these tough standards. Each car is serviced at our headquarters in Ohio before being sent to you, and each car includes a Carfax buyback guarantee. We also offer quick and easy credit approval and free home delivery. You will be the envy of your neighborhood when your new vehicle is delivered in our Glass Traveling Showroom. You can earn M Bucks that can be used to cover the cost of your vehicle's maintenance. Online.cars will start you off with a $100 balance, and you can earn $250 per referral to Online.cars. We also offer a patented technology to help find you the best used vehicles available today. Seriously, you can find almost any car, truck, or SUV you want to buy through Online.cars.
Safe, easy, and convenient are all words we like to hear whenever we have to shop. Check out our inventory today and talk to one of our representatives online to see just how safe, easy, and convenient it is to find your next vehicle.