Buying Cars Online Can Be Safe, Easy, and Fun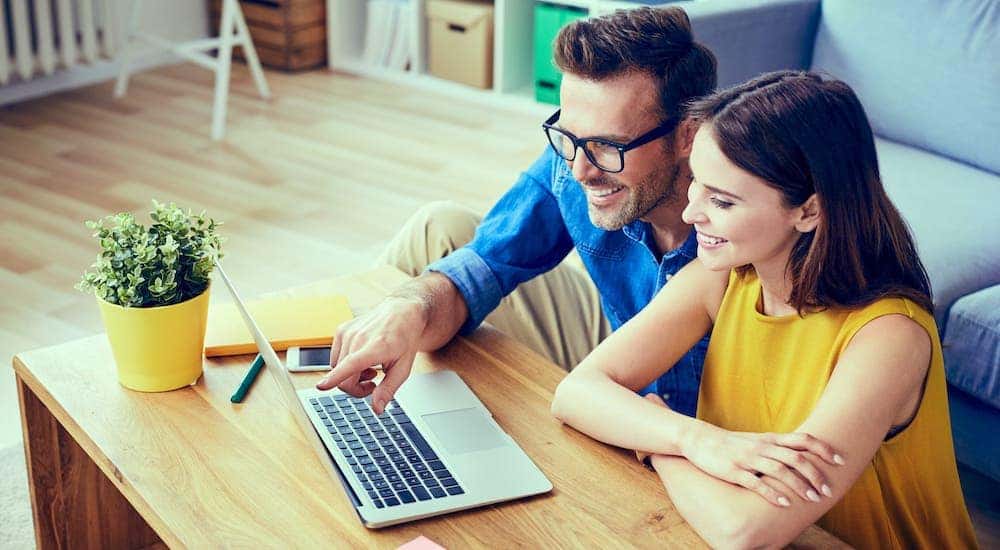 Internet marketing has exploded over the past two decades. Where folks were once skeptical about buying things from a website, now companies like Amazon and eBay are delivering everything from vacuum cleaners to groceries from their platforms nationwide on an hourly basis. I'm sure you all see the delivery trucks every day dropping off packages for your neighbors. Today, many people choose to order everything from websites, depending on the Internet for all their basic necessities from food and clothing to furniture and entertainment. However, when it comes to buying a car, many people do not even consider using online car sales sites and instead continue to shop from the limited and often overpriced selection of vehicles at their local dealership.
Sure, we've all heard of online car sales, but are they any good, and can they be trusted? In a word, yes! Online car sales websites like Online.cars have made buying your next car, truck, or SUV as safe, easy, and fun as any other form of online shopping. Based in Loveland, Ohio, Online.cars proudly serve folks from all 50 states, allowing you the convenience of finding the car you want at a price you can afford as easy as turning on your computer and browsing our website. That's because at Online.cars, we leverage the power of the Internet to bring you the best selection of cars, trucks, and SUVs at amazing prices. What is more, we are wholly owned and operated by McCluskey Chevrolet, the premier Chevy dealership in Ohio, which has been serving drivers for over 90 years, so you know that you can count on us.
How Does It Work?
You will be amazed at how easy it is to buy your next car online. Whether or not you have a clear idea of the type of vehicle you want, we make browsing easy for you. Our proprietary software takes the mystery out of buying a vehicle. You can browse our entire inventory or make your search as specific as you like.
That is because our website allows you to search based on model year, make, model, specific features, trim levels, engine types, transmissions, mileage, and even color. Yes, if your preference is for your next vehicle to be bright red, you can take a look at our entire inventory based on that color. We even allow you to check for specific safety features like blind-spot monitors or backup cameras, as well as infotainment systems like Bluetooth connectivity or Apple CarPlay and Android Auto. This puts you in the driver's seat when searching for your next car.
Our local inventory is updated all the time. However, if you cannot find the exact vehicle you want in our inventory, our patented Nationwide Search engine will help you locate what you are looking for among over 200,000 used vehicles listed for sale. This allows you to take advantage of the Internet in a way that your local car dealership never could.
The process of buying a used car online is also surprisingly simple. Once you have contacted us, we will assign you a Vehicle Solution Specialist. This person will help guide you through the entire process, whether you are buying or leasing your next car from Online.cars. You can deal with the Vehicle Solution Specialist online or over the phone, whichever is your preference. He or she will answer all of your questions, assist you in selecting the best vehicle for you, and schedule your vehicle's delivery.
If you need financing, your Vehicle Solution Specialist will be more than happy to help you. We even offer pre-approval of credit through our website. The Vehicle Solution Specialist will also assist you if you decide to lease your next vehicle, helping you set up a payment schedule that fits your budget. If you have a trade-in vehicle, you can value it through our website and then arrange with the Vehicle Solution Specialist to have it picked up when we deliver your new car. It really is that simple.
How Secure Am I Buying a Car Online?
Buying a car is unlike almost any other purchase. For most people, their car represents their biggest expense each year after housing. That is why it is crucial that you feel safe in buying a car, especially one that is used. With that in mind, Online.cars only lists used vehicles that are of the best quality. We weed out any vehicles that have been involved in major accidents, have had flood damage, had an airbag deployment, were the subject of odometer fraud, or have been salvaged. We also provide a free CARFAX vehicle history report with each of our cars.
CARFAX produces a vehicle history report for every vehicle in the nation based on its vehicle identification number (VIN). By simply providing the vehicle's VIN, we are able to find out a great deal of vital information, including ownership history, open recalls, and service history, as well as any major problem that would disqualify it from being sold through Online.cars. When you buy a vehicle from us, you will receive a free CARFAX Guaranteed Clean Vehicle History Certificate. This means that you will be subject to the CARFAX buyback guarantee under which CARFAX will buy back your used vehicle if anything on the report turns out to be incorrect.
Many people have concerns about buying a used car, whether online or in person. With Online.cars, we take all the nervousness of the process. Once your vehicle is delivered, you will have a 3-day/300-mile period to test drive your vehicle. If you are not satisfied, you can return the vehicle at no cost for a full refund. If you decide to keep the vehicle after this period, you will be covered by a Lifetime Mechanical Warranty at no additional cost. All you have to do is make sure you get the vehicle's oil changed every 6,000 miles, and we will cover any major mechanical problems that may arise during your ownership.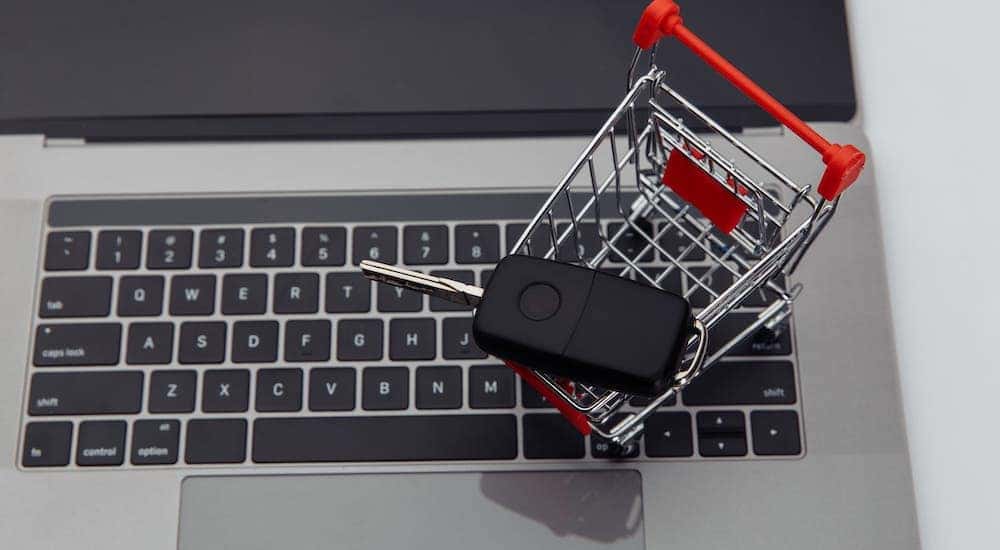 What Are the Advantages of Buying a Car Online?
Let's face it, buying a car can be very time-consuming. You need to drive all over town, visiting dealerships, checking out vehicles, and meeting different salespeople until you've found the one used vehicle you want. Before you know it, you've spent the entire day and, if you're lucky, you've found exactly the model you want at a price you can afford. The entire thing can be so frustrating.
You will find that there are few things as easy as buying your next vehicle online. Once you've gotten into our website, you will find hundreds of used cars, trucks, and SUVs for sale, all at your fingertips. You control the entire process, all from the comfort of your own home. What's more, most dealerships aren't open all the time. That's not a problem with Online.cars as our website is always up and running 24/7. You don't have to cater to the dealership's hours, and you can search for your next car any time of the day, any day of the week.
Two of the greatest mysteries in buying a used vehicle are valuation and payment schedule. This is even more so if you are trading in a vehicle at the time of purchase. At many used car dealerships, salespeople run numbers by so fast and often so confusingly that your eyes start to spin. This is not the case at Online.cars where we provide an easy to use payment calculator that will help you run all the numbers. This, in turn, allows you to make sure you are buying a vehicle you can afford at a price that will make you happy.
The next time you are in the market for a used car, head over to Online.cars and see why the future is now in buying a car through an online car sales site. The ease, protections, and options of buying online make the entire process safe, easy, and fun. So get ready, because your next car may be just a click away.