Car Shopping Made Easy with online.cars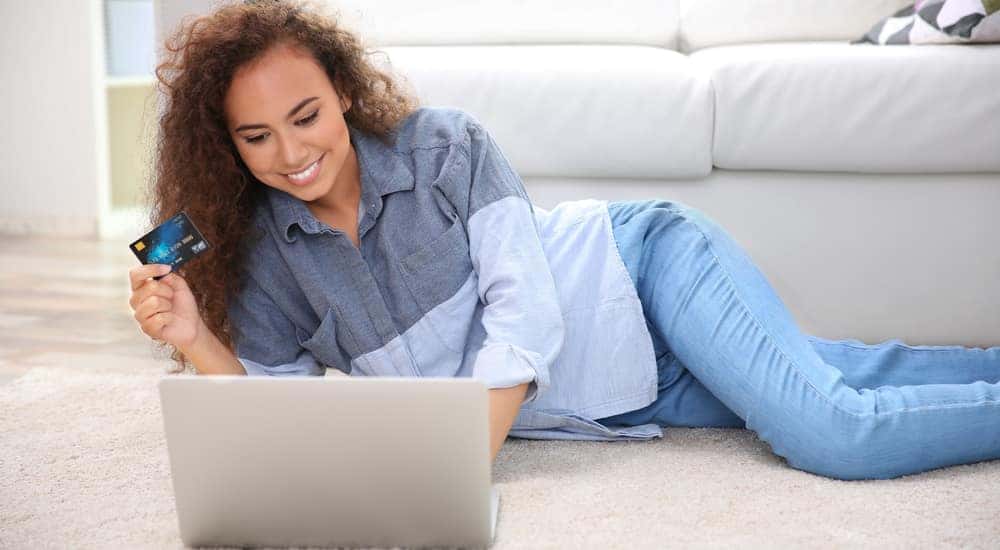 Buying a car should be fun and exciting. After all, the average American spends 17,600 minutes driving their car each year – that's 290 hours spent sitting in your car! Buying that car should at least be enjoyable – as it is now, going to a dealership can be stressful and overwhelming. It can be hard to get a clear answer on price, and most of us hate negotiating and bargaining with the finance team. Personally, I'd prefer to just pick my car, be told the price and decide if I'm comfortable paying for it. If not, I'll move on to the next option. If so, then I'll drive happily off the lot – no stress needed. And no pushy sales people pressuring me to make my decision that day lest prices somehow jump tenfold overnight.
Luckily, someone else has the same thought process as me, and that person created online.cars. If you're in Ohio, Kentucky or Indiana, you're going to want to check it out – unless, of course, you have a passion for car shopping and pushy salespeople. online.cars is car shopping for the rest of us – those of us who love online bill pay and Amazon prime because it's just so much easier and faster to take matters into our own hands via the internet.
So what is online.cars? In short, it's an online car dealership packed with inventory from around the country. Interested in Chevy trucks? They've got those. Want to cruise in a convertible? Done. Not 100 percent sure what you're after but have a rough idea? No problem there either. All you need to do to get your car search underway is to fill out the online questionnaire to give the dealer an idea of what you're after. The questions are basic: Do you want a new car, used car or are you open to either? What model year would you like? Maximum amount of mileage you want on the car? And of course the basics like price, make and model. You can even request specific trims and colors – put in as many details as you can to be sure you really get the car you want.
The next step is where you really reap the benefit of going through online inventory instead of just what's on the dealer lot. online.cars associates will take the information you've sent in and search through the inventory from national dealer-only auctions until they find a car that matches your criteria. However, as the available inventory is so vast, you'll have your choice of car – typically the online.car associate in charge of your account will send you two to four vehicles that meet your requirements so that you can choose the one that's perfect for you.
Using online.cars is particularly smart if you're considering buying used. We've all experienced buying a used car before, and it's different level of stress than buying new. You need to be sure the previous owner treated the car right and kept up with its scheduled maintenance, and you have to trust that the car is in the condition the seller says it is. And even if you buy a used car from a dealer, your choices are limited to what they have in stock. By going through online.cars, you eliminate the potential of buying a disastrous lemon as all of the inventory comes from respected dealers and automakers, so you can feel confident in your used car purchase. Additionally, you will have access to thousands of cars – not just the hundred or so on the lot – so you won't have to worry about buying a car you don't love just because it's all the dealer had to offer. And every one of the cars sold through online.cars comes with a clean CARFAX report – only the best make it through the online.cars portal.
Once you've decided which of the cars is best for you, let the associate know and they'll get the finance team to review your payment options. No matter your budget, there's a finance option for you, and the dedicated finance team will help you decide what is best for your situation. Once your financing is in place, the online.cars team will handle the logistics of transporting your car from its current home and straight to yours. That's right – you don't even need to go to dealer to get your car- online.cars will bring the car directly to your home. online.cars truly is car buying right from your living room… you won't have to step foot into a dealership from start to finish.
As amazing as all of this sounds, there's a few more reasons why you should consider buying your next car from online.cars. For starters, the car will be covered under a Free Lifetime Mechanical Warranty, giving you the peace of mind you just won't get from other dealerships or used-car sellers. Additionally, if you decide the car you thought was right for you is ultimately wrong, you have a three day/300 mile money back guarantee, so you'll never be stuck with a car that isn't exactly what you had in mind. And best of all, online.cars guarantees you'll save $500 just by purchasing a car in the comfort of your own home.
Much like when Amazon first came out and everyone said, "I'll always want to go to a big-box retail store" or when self-checkout at the grocery store started and everyone said, "I'll always go to the traditional check-out line," it can be hard to envision doing the same old thing a brand new way – especially if that new way seems too good to be true. But as with Amazon and self-checkout, the benefits soon become apparent. Instead of wasting a day browsing the inventory of a dealership just to realize they don't have what you want or you don't like the salespeople, take out the middleman and get direct access to thousands of cars that meet the criteria that you select. online.cars is a revolutionary new way to shop for cars now, but in the future, just like all of the technology that has made our lives easier and given us so much time back, one day we'll wonder how we ever survived without it.