Choose Convenience over Courtesy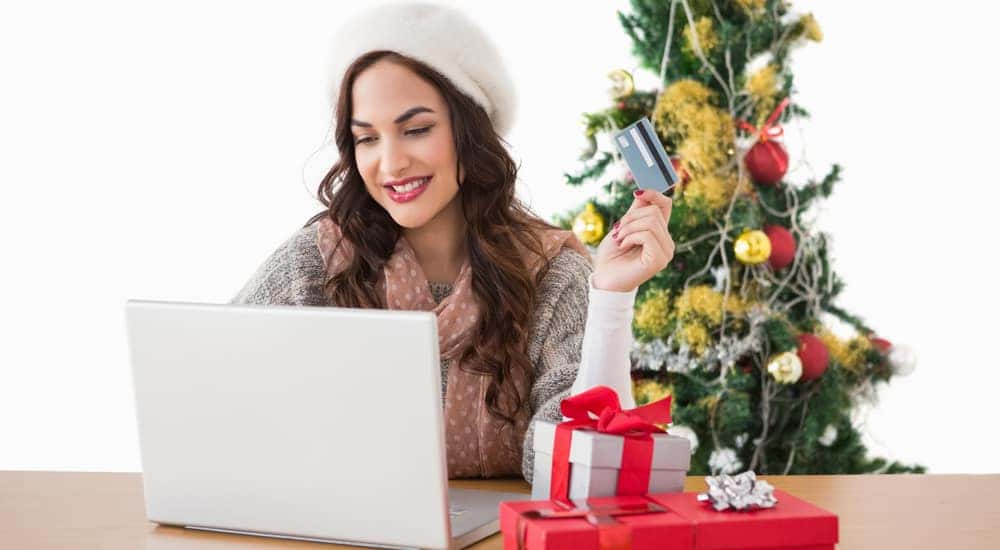 Choosing which car dealership to purchase your new car from can be a challenging decision. There are so many factors to take into consideration – not the least of which is figuring out which dealership actually has the car you want in stock. While car shoppers in Cincinnati certainly have plenty of options when it comes to deciding where to buy their new cars, many people are starting to wonder if online.cars isn't perhaps the best dealership in the area. After all, it doesn't take much to see that when you compare a local dealership such as Courtesy Automotive vs. online.cars, online.cars leaves the all other dealerships in the dust.
Seriously Extensive Inventory
No matter which dealership's website you visit, it is almost guaranteed that they are going to tout their extensive inventory – and Courtesy Automotive is no different. While they claim to have an "extensive inventory of used cars and SUVs," it's hard to imagine that they can compete with online.cars, which has access to well over 10,000 cars, trucks, and SUVs. Best of all, you don't even have to scroll through pages and pages of online inventory to see if the car you want is actually in stock when you shop at online.cars. Rather than making you spend your precious time searching through inventory, at online.cars, you simply tell us exactly what car you're looking for and we go out and find it. It's as simple as filling out a brief questionnaire that asks you to state the make, model, year, transmission type, the maximum mileage you'd like on the car, the maximum price you're willing to pay for the car, the trim that you'd like, and even the color that you prefer. All that's left to do is hit submit and let the online.cars sales team get to work scouring the online.cars patented Nationwide Search tool to find the exact car that you're hoping to buy.
Thanks to online.cars and it's vast inventory, you won't have to worry about settling for a car that you sort of like, or one that kind of meets your needs. Unlike buying from a dealership like Courtesy Automotive, when you shop at online.cars, you'll know that you're truly getting a car that you love, and not one that you've decided will simply "work" for you just because it's the only model on the dealer's lot you somewhat like.
No Dealership is More Convenient
There are many reasons why online.cars is superior to local, traditional dealerships such as Courtesy Automotive, but perhaps no reason is more compelling to most customers than the convenience factor. Sure, Courtesy Automotive might be located at 3161 Madison Road in Cincinnati, but if you live across town, it will still be a pain to get to. And while it's nice that Courtesy Automotive is open Monday through Thursday from 9:00 AM to 8:00 PM, Fridays from 9:00 AM to 6:00 PM and Saturdays from 9:00 AM to 5:00 PM, the dealership is closed on Sundays, which means if you're planning to shop for a car over the weekend, you're going to be joined by all of the other people whose only option was to shop that Saturday. Also, if you're hoping to spend an evening after work browsing and buying, you may need to rethink your plan: everyone knows it can take a while just to find the car you want, and it can take absolutely forever to actually complete the financing and ownership paperwork. Since Courtesy Automotive closes at 8:00 PM and most likely you won't even be leaving your office until 5:00 PM, you may want to plan to take two nights out of your normal schedule to spend car shopping at Courtesy Automotive.
Or you could simply skip the hassle of figuring out directions and how to avoid rush hour traffic and head straight to your computer and visit online.cars. All you need to visit online.cars is an internet connection and a computer or smartphone – and let's be honest, most of us are never without either our tablet or smartphone these days. Simply hop online, visit online.cars, complete the questionnaire and success! You're officially "car shopping" – all in less time than it would even take you to get to Courtesy Automotive. Oh, and don't forget, online.cars has incredibly convenient hours – in fact, the "open 24 hours a day, seven days a week" schedule is pretty much impossible for any other dealership to even attempt to beat. You can shop online.cars morning, noon and night, no matter if it's a weekday, weekend or even a holiday. online.cars is always open for business. There's simply no other local, traditional dealership that can compete with online.cars incredibly convenient hours and location.
Sell Your Car, Hassle Free
Of course, car dealerships don't just sell cars, they also buy used cars. If you're worried about trying to dispose of your old car before you shop around for a new model, don't worry – online.cars may be the premier destination for quick and convenient car buying, but it's also the best place to sell your car, as well. And just as when you buy from online.cars, selling your car doesn't require you to step foot outside your front door. All you need to do is visit the online.cars website, get an instant online quote from Kelley Blue Book and then a representative from online.cars will come out and inspect and pick up your car. At that point, all you have to do is kick back and relax and wait for online.cars to receive the title to the vehicle, after which you'll receive a nice check for the sale of your car! It's hassle-free, painless and much easier than trying to negotiate with a local car dealership.
Make the Right Choice: Choose online.cars
No matter if you are buying or selling your car, most likely you'd like the process to be as efficient and convenient as possible, which is why you should choose to shop online.cars over any local dealership, such as Courtesy Automotive. While the other guys might offer you a small cup of complimentary coffee while you spend hours in the showroom, online.cars offers you a streamlined buying process that can be done all from the comfort of your own bed while sipping your own delicious cup of morning Joe – and that's a perk we promise won't find at any other dealership!