Choosing a Used Car for Westerville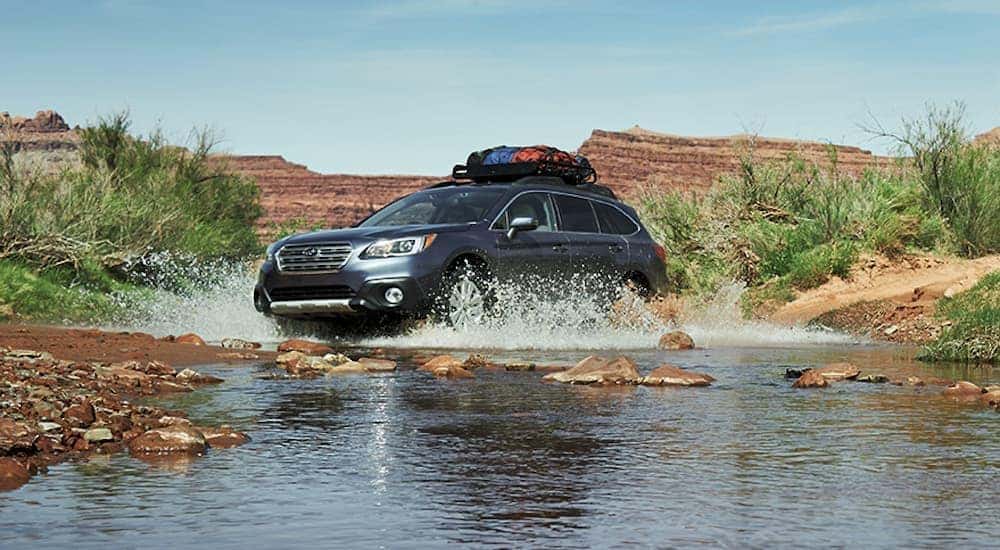 The great city of Westerville, Ohio, has so much to offer. In fact, it was once named one of the greatest suburbs to live in America by Movoto Real Estate. After assessing what it would be like to live in dozens of American suburbs, Movoto decided that Westerville came out on top. Even if its ranking has shifted slightly over the years by the real estate brand's standards, we still think it's pretty great. If you're in the market for the perfect vehicle to navigate the streets of this special city, Online.cars, your Westerville online car dealership, can help you find the perfect ride.
With its proximity to the bustling metropolitan area of Columbus, Ohio, Westerville offers a quiet and peaceful environment that's never too far from the excitement of the city when you need it. Though Westerville provides the serene lifestyle suburbanites look for, it does have its fun side. On the fourth Friday of every month, the city lights up with outdoor vendors, music, and more. There's a lot to love about the area. So a car that's perfect for the suburbs and a cosmopolitan area could be the way to go.
Westerville is also known for lush green parks and trails. That's another thing for which the city has received recognition – its parks and recreation department has been called one of the best in the country. So, if outdoor adventures are on the books, that might also be a consideration when checking out your vehicle. There are many walks of life to enjoy in this lovely city. Now it's time to look into picking out the best car to suit yours.
Family-Friendly Features
We already know that Westerville is a type of suburban heaven, and if that's the reason you've moved here, you might be in the market for a good family car. Family life means carting around passengers from soccer tournaments to ballet practice, going on family weekend outings, taking road trips, and keeping every member of your crew comfortable and safe. Depending on the size of your family, a van or SUV could be your best choice. There are many manufacturers known for making excellent vans, including Honda, Chrysler, Kia, and Ford.
Working with Online.cars makes it easy to filter your search by manufacturer, make, model, year, and more so you can see what's available for your needs. Plus, if you have a specific model in mind, we can help you find it. Either a van or an SUV will offer comfortable passenger seating and cargo space perfect for suburban life in Westerville. Don't forget some special add-ons the family will enjoy, like entertainment screens, plenty of cup holders, and adjustable seats.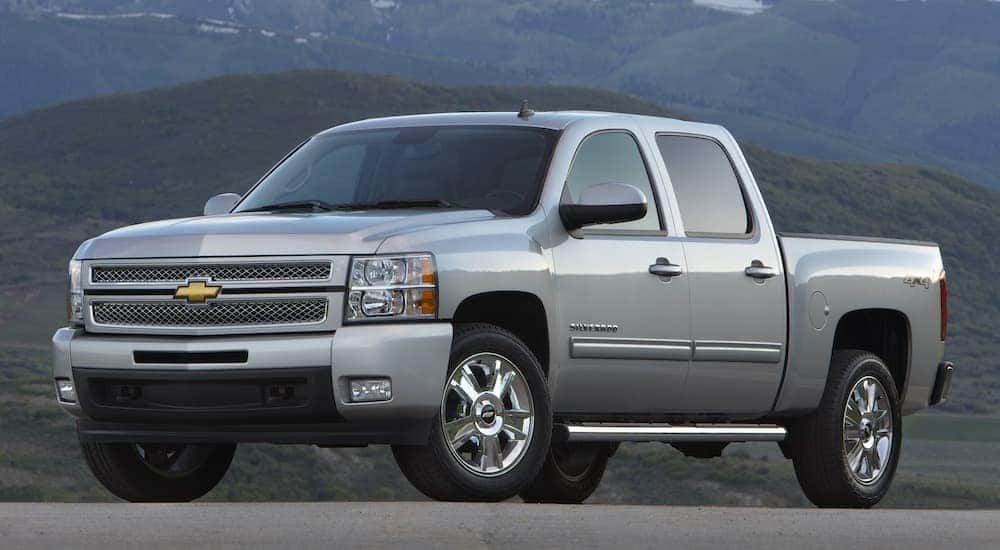 Storage Space for Outdoor Adventures
If you plan on taking advantage of the many parks and hiking trails in the city, you might need to load up with everything from camping gear to soccer nets to dog toys and more. Westerville is a great place to get outdoors, and if you're looking for a car to fit your active lifestyle, you'll be looking into wagons, hatchbacks, and pickup trucks. Each of these offers the ample storage space needed to load up all of your active gear, plus room for friends to bring along for the fun.
Kelley Blue Book ranked the top used hatchbacks you can get for under $10,000 (in many cases), and the 2011 Toyota Prius, the 2013 Kia Soul, and the 2012 Honda Fit all earned spots on the list. As for wagons, Kelley Blue Book recommends checking out the 2017 Subaru Outback, the 2015 Volvo XC70, and the 2014 Mercedes-Benz E 350 wagon. If you have your eye on a truck, the 2013 Toyota Tundra, the 2014 Ford F-150, and the 2013 Chevrolet Silverado 1500 hold their value well. These are just a starting point for your search. There are many used vehicles that could be just right for your needs. If you are already a loyalist to one manufacturer, you can use that as a kick-off point for your search.
Good Fuel Economy On and Off the Freeway
Luckily, you shouldn't be dealing with too much traffic in Westerville. Its pristine suburban streets aren't known for it. However, if you do want to jet over to Columbus for some fun or you just have to for your commute to work, good fuel economy on and off the freeway is in order. You can search vehicles on your online car dealer by engine type. Look for Diesel engines, as these generally get better fuel economy than petrol engines, or you can opt for an electric vehicle. Westerville offers seven charging stations, some of which are free. Popular charging stations include the Walgreens, the Renaissance Columbus Westerville Polaris Hotel (for Tesla), and 575 McCorkle Blvd. Also, consider transmission when looking for good fuel economy. Manual transmission ranks higher than automatic in this category.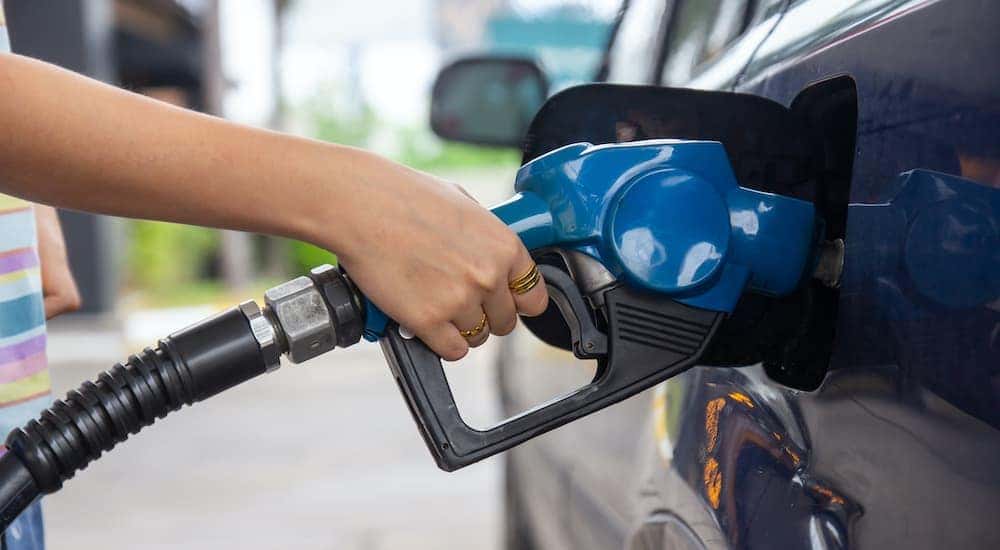 All-Weather Protection
Westerville receives an average of 136 days of some sort of precipitation – be it rain or snow – per year. Fortunately, it's known for its efficient and frequent snow plowing and well-kept roads, so weather hazards aren't going to be a major concern. That being said, anyone shopping for a vehicle in an area that does receive the four seasons should look into all-weather protection. Consider a car with all-wheel drive or four-wheel drive. For those needing a refresher on the differences between the two, all-wheel drive has four wheels that can gain traction independently of one another. All-wheel drive is going to typically always be on, while four-wheel drive can be turned on or off. Four-wheel drive is generally best for hauling heavy loads or off-roading, while all-wheel drive will get you through icy and slippery conditions with ease. Other features to consider include anti-lock brakes, good ground clearance, and even weight distribution.
A Great Car for a College Student
There is one other thing you might be looking for in a used car: a good car for a college student. Westerville is home to Otterbein University and Hondros College. It's also a short drive from The Ohio State University, Columbus State Community College, and other great educational institutions. A used car makes a great going away gift for a college student off on their higher education journey. Now, because college students only typically have a few years of driving experience under their belt, you'll want a used car that has safety assist programs like automatic emergency brakes and backup cameras. Students are on a budget, so a car that doesn't cost too much to fill up is also a plus. On that same note, look into the different insurance rates for various vehicles. That's one more expense a college kid will appreciate saving on. Fortunately, each of these features is easy to search for using our website.
However You Enjoy Westerville, Find Your Perfect Ride
Westerville has so much to offer. Young professionals, adventurers, and families can find a lot to love about it. The beauty of the city is the many lifestyles one could enjoy there. Having the right car can support and complement your ideal day-to-day activities. So whether you decide to make the most of the outdoor activities offered in Westerville, want to safely and comfortably chaperone your kids around, or want a fun car to take to and from nearby Columbus, Online.cars will help you find the perfect ride.