Don't Want to Waste Your Time Car Shopping in the Cold?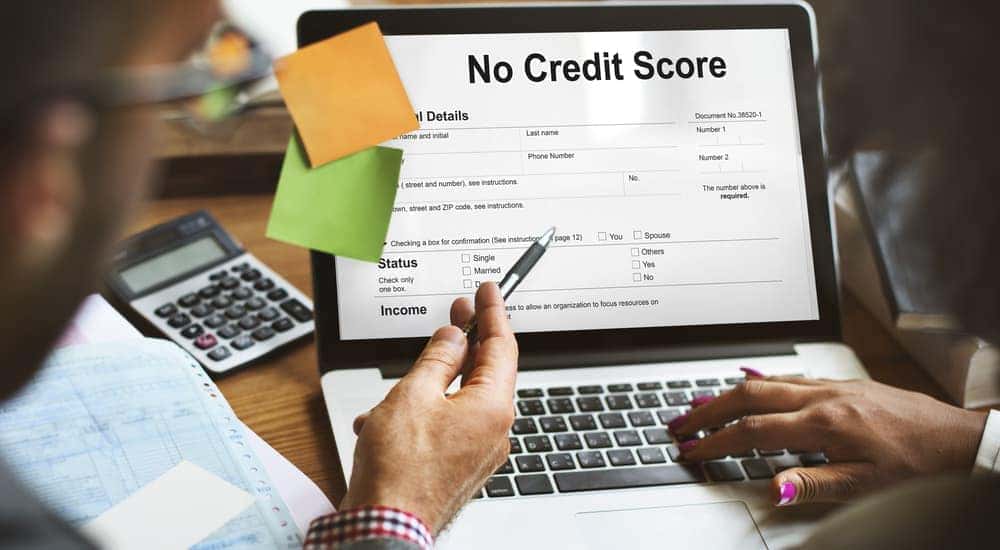 What do you do when your car breaks down, and you find out that the repairs your mechanic says you need will cost more than the car's worth? Or maybe you've been in an accident and suddenly find yourself in need of a new car… It's winter, and you live in Indianapolis. It may or may not have just snowed, but it's definitely bitterly cold. The last thing you want to do is tramp around wasting your time in local car lots looking at cars, or wander onto no credit car lots that don't have your best interest in mind.
Don't worry. There really is an effective, safe, reputable way to hunt for cars that will keep you indoors and out of the snow and freezing winds. Even better, you won't even have to get out of your pajamas if you don't want to. We're talking about our online dealership, Online.cars.
Now, we know that buying cars online isn't exactly new, but it's still not quite as commonplace as being able to go to a local car dealership or local used car lot and actually look at the cars on their lots. Most people still head for their local dealerships when they're car hunting.
Now, that's both good and bad. Going to a physical car dealer is a lot like going through the produce section at the grocery store, you do get to see what a car looks like up close and personal, and you do get to test drive and ask questions immediately. Those same positives can also be negatives; you do need to look around to see what's available, give it a test squeeze, and see if you like it. There also isn't a guarantee of actually finding something you like on the lot you're visiting, which might mean that you'll need to go to more than one dealership.
Going to a regular car dealership does, however, guarantee a 100% chance of you having to fend off a salesperson or two (or more, depending on your luck) while you're looking. And did we mention the whole "doing this in the winter" thing? Yeah. We don't think that sounds like much fun, either.
Besides, you're going to be doing some internet research before you buy anything anyway, aren't you? Needing a car is easy, but figuring out the kind of car you want and that's right for you is a lot harder. There are a lot of options out there. You'll be spending a lot of time researching make, model, features, gas mileage, reliability, customer satisfaction…
Since you're already on the internet, it's super easy to open another tab for Online.cars. One-click is all it takes to start a car search that you can do from your living room. If you were doing this the traditional way, you'd have to take all your research and go look at the inventory on a car lot in the cold and the snow.
Ugh.
There's another really good reason to use an online car dealership like ours (in case you needed another one. You did, didn't you?) besides not wanting to waste your time in the cold looking at cars.
Great Service
Online.cars does more than make your vehicle search easy. Buying a car with Online.cars gets you the same service and treatment as if you'd bought from a great physical dealership.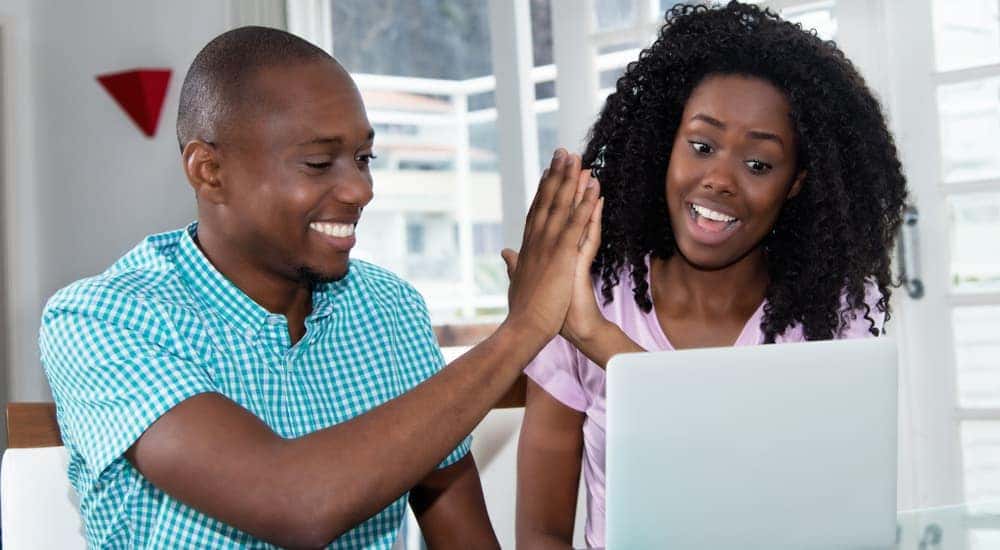 Guaranteed Reliability
Online.cars recognizes that when you use their service, you're buying a car you've never seen in person, and they work hard to earn your trust.
They make sure all their cars meet stringent safety and reliability standards. They use patented search software to make sure that any cars they sell are guaranteed free of problems. Only 1 in every 700 used cars screened by Online.cars will be accepted into their stock, and they guarantee and provide a CARFAX Clean Vehicle History Certificate before you buy. Every used car sold by Online.cars is also backed by CARFAX's buyback guarantee.
Speaking of guarantees…
Warranties are Guaranteed
Online.cars wants you to be fully satisfied with any car you purchase. They offer online buyers the same warranties as if the car had been bought at a physical McCluskey Chevrolet dealership.
Your Online.cars purchase comes with a fully-insured lifetime mechanical warranty at no extra cost to you. All you have to do is change the oil every 6,000 miles, and you're golden. You can also get GAP (Guaranteed Asset Protection) Coverage if you want it. Just talk to a friendly personal Finance Manager (you'll get one of those to help you through your purchase) for the details.
With a stellar record like that, do you really need any more reasons to shop with Online.cars?
Well, we'll give you a few anyway.
Credit ratings
Credit is a fickle thing. If you're young and have a limited credit history… or if you've had a run of bad luck that's resulted in challenged credit, it can be embarrassing to walk into a dealership and have to face a salesperson or manager over a negative credit report just to get a car that you need.
Who wants to go through that?
Rebuild Your Credit with Online.cars
The reality is that you can't always wait to hunt for a car until you have either cash or have built up excellent credit. And we understand that sometimes, life doesn't go as planned. Whether you're a first-time car buyer with low or no credit, or a seasoned car shopper who's had a bad run, their generous credit policy works with you to find a car loan that fits you and that you can live with. With access to over 40 lenders, we pride ourselves on being able to help every one of our customers.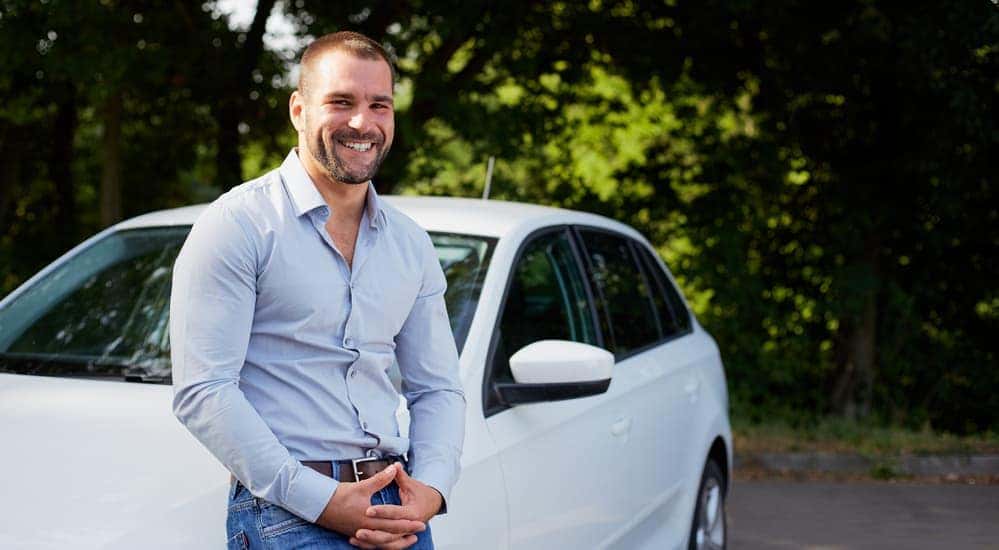 If you're worried about potential embarrassment as a judgemental salesperson sees your less-than-stellar credit rating, don't be. Going through Online.cars lets you do most of the paperwork – including that dreaded credit application – in front of a nice anonymous computer screen instead of a person. But don't worry that you're doing everything alone either… Once you start a purchase or lease with Online.cars, you're assigned a Vehicle Solution Specialist to help you through the whole process and get you into your new car as fast as possible.
Still not enough? Hang on; there's more…
Yep. Online.cars is very serious about being the most reasonably-priced and reliable online car dealership. Purchase a car through them, and you'll automatically receive $100 M-bucks, our rewards currency. If you refer someone who ends up leasing or purchasing through us, we will credit you an additional $250 M-bucks per referral.
Now, it's not exactly like getting a free drink from Starbucks… Instead, M-bucks can be used for something even better… Tires, oil changes, maintenance, parts… Even a downpayment on your next purchase or lease through Online.cars!
Automotive Awesomeness Delivered
Online.cars doesn't just take the work out of car shopping and put spring back in your credit report's step… We take the work out of actually getting the car because they also deliver for free (as long as you're within 150 miles of their Loveland headquarters. Past that, a modest fee will apply). Depending on the delivery location, you'll have your new car to inspect and accept within 24-48 hours. Once you have your new baby, you have 3 days or 300 miles to decide if you're in automotive heaven. If you're not, we will pick the vehicle up for… Yep, you guessed it. Free.
So… Are you ready for your new car? Online.cars is ready to make sure your experience is a great one. Which is great, because looking for a car, especially during the winter, is already stressful… Why add to it by hunting for a new car in lousy weather? Using Online.cars is the easy, reliable, simple way to build (or rebuild) your credit rating and get you driving a car you'll love.