Dream Cars At Your Fingertips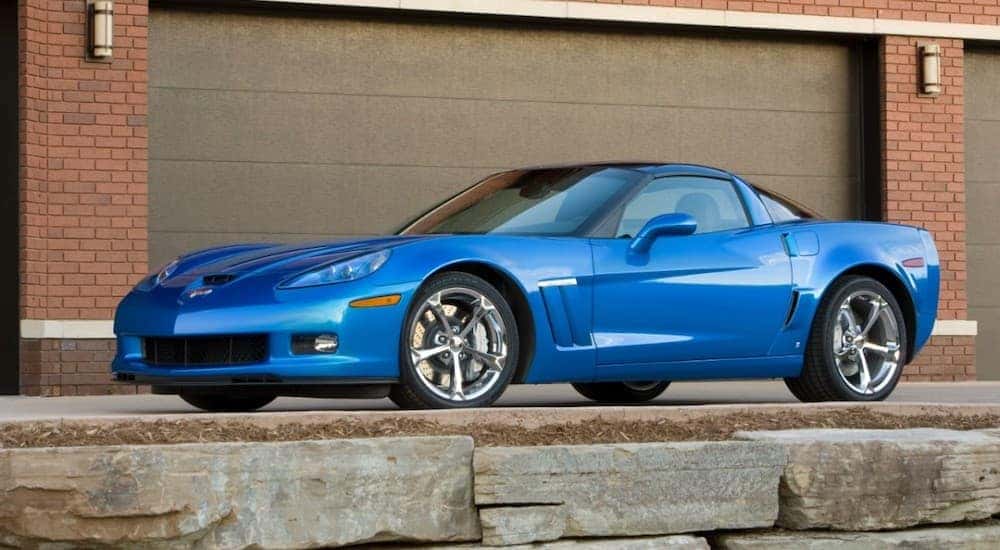 When you're searching for your dream car, it can be hard to know where to look. The internet is chock full of used car websites that claim to offer great online car sales in Indianapolis, but when you click on them, you are trapped by a limited inventory. Some of these sights may offer a search function to help you narrow down your options, but usually, these can be confusing places to navigate. Thankfully, Online.cars couldn't make this process any easier!
We offer front and center a "find your dream car" button right on the home page. Clicking it allows you to view our inventory of top-quality used cars. Each one has been inspected and prepped to meet the highest standards. If you don't happen to see the make or model of car you want, you can use our patented Nationwide Search function. You tell us exactly what your dream car is, and our Search Experts set out to find the car of your dreams. We have access to an expanded inventory of over 200,000 used vehicles that are all in excellent condition, so we can find the car you've always wanted.
2013 C6 Corvette Grand Sport
The C6 Corvette remains a popular Corvette model, being a comprehensive update of the classic C5 of the early 2000s. It carries on the features that Corvette fans know and love, like the round taillights and low slung body that won't be made by GM any longer with the introduction of the mid-engined C8 model. This dream car features a 6.2-liter V8 engine and a six-speed manual. This engine and drivetrain combination is legendary among car fans for being near bulletproof and an incredibly powerful mix of punchy torque and smooth off-the-line performance. It comes equipped with a luxurious leather interior and the rare Head Up Display option, which projects an easy to read and unobtrusive speedometer on the windshield so that you don't have to look down at the gauge cluster to see how fast you are going. All in all, this is one sweet sports car.
2019 Subaru Impreza Sport
Okay, this may seem like an odd choice for a "dream" car, but sometimes your dream car is going to just be something practical yet fun, not necessarily something big or fast. This small, stylish four-door hatchback would be a great choice for anyone needing a city commuter. This dream car comes equipped with a 2.0-liter engine and a five-speed manual. Stick shifts are getting harder and harder to find, with automatics becoming the choice for drivers in America. The practicality of a hatchback cannot be overstated, along with the benefits of having four doors. It comes complete with loads of comfort features not normally seen in economy cars, like heated seats and a keyless ignition system. While not near anywhere as fast or flashy as the Corvette above, it's much more attainable.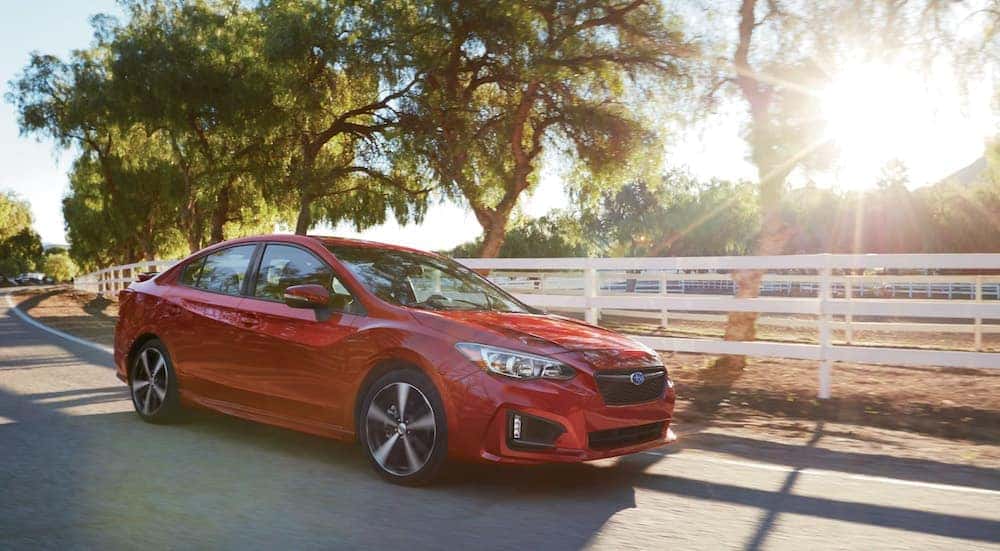 2018 Ram 1500 Rebel
It wouldn't be a dream cars list without a truck or two, and the Ram Rebel fits the bill. The Rebel exclusive blacked-out trim looks amazing and gives this truck a tough, no-nonsense appearance. The powerful and long-lived 5.7-liter V8 makes sure this truck is ready for anything, and the 8-speed automatic means you get there in comfort. Speaking of such, this particular trim of Ram has vented leather seats and a power sunroof. There are tubular running boards to aid entry and thick rubber floor mats for easy interior clean-up. The Rebel is all anyone could ask for in a light-duty truck.
2019 Honda Odyssey Elite
It might seem odd to include a minivan on this list of dream cars, but minivans have come a long way from the boxy, boring vehicles of the late 80s and actually have features to rival those found on luxury cars. If you are looking for the safest, most comfortable family ride on four wheels, look no further. The Odyssey in Elite trim has heated and vented leather seats along with a premium sound system. It allows seating for up to eight people, and those in the rear seats will be happy with their spot because the Elite trim features an entertainment system with dual screens. Convenience items include rain-sensing windshield wipers and a remote start system. Who would've thought an average family hauler could be upfitted so nicely?
2012 Camaro SS Convertible
Who doesn't want a muscle car? The Camaro has been the dream car of many people since its inception in 1967, and the SS trim doubly so. This mean machine features the same engine and transmission as the Corvette seen above, in a blockier, more aggressive body. Unlike the muscle cars of years gone by, the SS Camaro features safety equipment that makes driving quickly all the more enjoyable, knowing you won't hit a pothole, lose traction, and suddenly fly off the road. This generation of Camaro is the ultimate lust-worthy road rocket.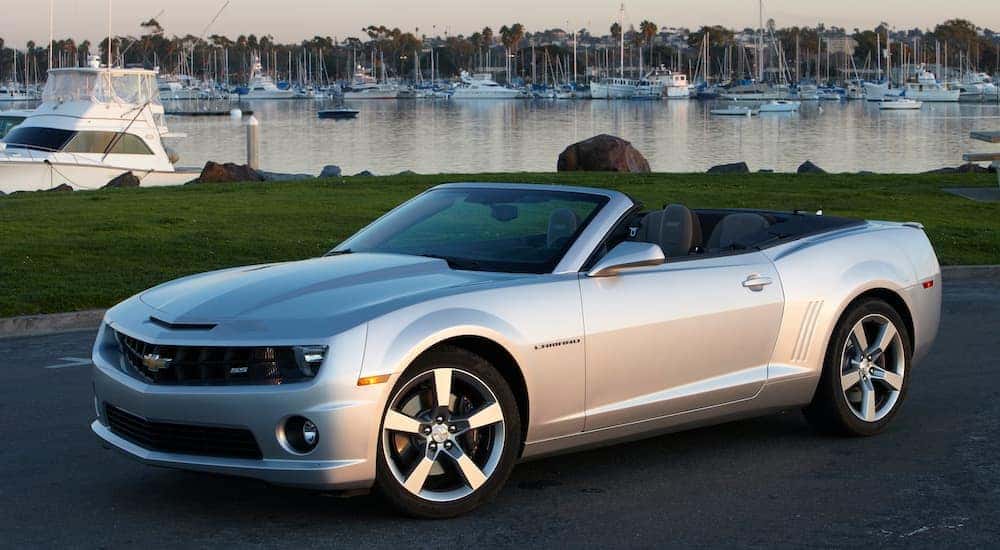 2017 Jeep Renegade Trailhawk
This trim of Jeep is a real show stopper! Offered in bright colors like yellow and blue, they mix well with the dark-colored roof offered on this trim and model of Jeep. The cabin is swathed in leather with air-cooled seats and features striking red accents surrounding the air vents and automatic shifter in this trim. The color matches the exposed tow hooks on the outside. While not overdone, it breaks up what might otherwise be a dull interior in a way more automakers seem to be doing. The Trailhawk uses a nine-speed automatic and a 2.4-liter four-cylinder engine for an outstanding balance of power and fuel economy.
2017 Dodge Charger SXT
Alright, last one, and it's a sedan. Well, not just any sedan, but a real deal muscle cruiser. This dream car is offered in eye-catching paint colors like purple and green and can feature an interesting interior color set up. The cabin can be had in striking black on white leather, with contrasting patterns on the door panels. The SXT lets drivers command a powerful 3.6 V6 hooked up to an 8-speed transmission that's sure to leave you wanting more time behind the wheel. With the Charger, you don't have to give up your muscle car for a boring family sedan when this car can do everything you need. It has space for five, plus cargo in the trunk. This car is perfect for people with a need for speed!
Make Your Dreams Come True With Online.cars
Online.cars offers buyers the chance to cut away the mediocre offers and get only the very best of what they are looking for. When you have a car you have always dreamed of owning, we can help you find it. You can have peace of mind knowing that every car must pass a rigorous inspection program to be admitted into our ranks. At Online.cars, we offer a 10-day money back guarantee and will even ship your new car directly to your home or office in one of our glass display case style shipping trucks. Every car we sell comes with a Lifetime Mechanical Warranty for mechanical issues at no extra charge.
We make the process of buying a used car just as easy and trouble-free as buying a new one. It's the online shopping experience the used car market has been crying out for. If we don't have what you're looking for already in our inventory, there's no need to look any further. We will set you up with a Search Expert who will be able to help you find your dream car through our Nationwide Search database of over 200,000 vehicles. If you want it, Online.cars can help make it happen with just a few clicks. Online shopping is the way of the car shopping future, and the ability to search through a vast online inventory means that your dream car is more in reach than you ever thought possible. Get in contact with us today to get started.