Eco-Friendly Cars for LA Drivers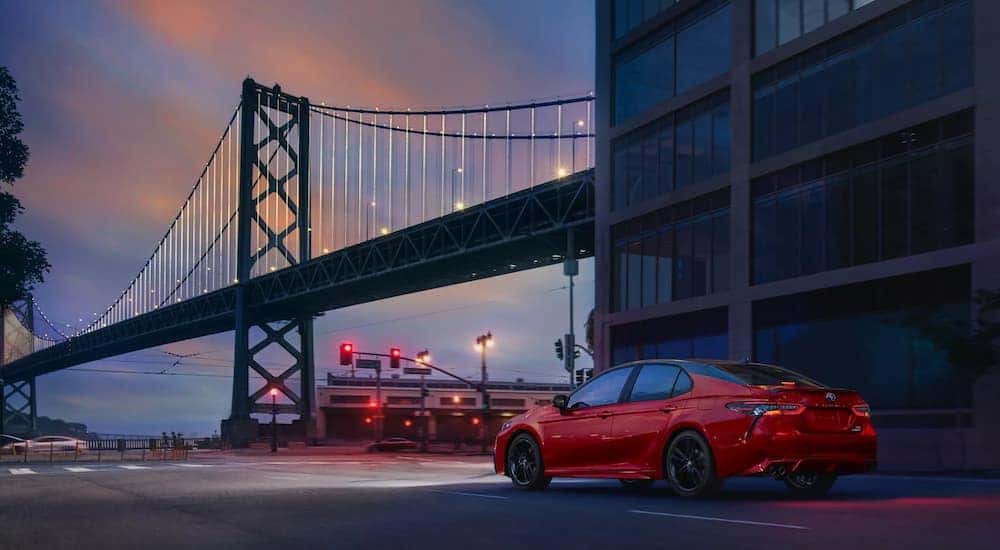 California residents will be the first to tell you gas prices are higher than ever. As residents in one of the most expensive but eco-friendly cities in America, finding ways to save money while also reducing your carbon footprint is always at the forefront of residents' minds.
Check out Los Angeles online car sales at Online.cars for all the latest and greatest used EVs & hybrids. Maybe you've been thinking about updating your vehicle for a while, or the recent ups and downs of gas prices have helped you decide now is the time to think about buying something more efficient. Either way, if you've never bought an EV or hybrid vehicle before, the options can feel a bit overwhelming if you don't know where to start.
Think an electrified vehicle can't provide all the power of a traditional gasoline engine? Think again. EVs and hybrids will give you everything you want out of a vehicle and more. These new generations of SUVs, trucks, and sedans are designed to pack more punch and leave behind a smaller footprint than any other vehicle in history.
So, where to start? The eco-car market is constantly expanding from cars to trucks and SUVs. You want to get the most for your money, but also purchase a vehicle that is dependable and user-friendly. We've taken the liberty of compiling some of the best used EVs and hybrids on the market today.
Toyota Prius and Camry Hybrid
Toyota makes some of the most reliable budget-friendly sedans and SUVs on the road today. When customers choose to go with Toyota, they know they are getting their money's worth. So naturally, when it comes to hybrid cars, Toyota knows what customers want.
With heavy city traffic that can leave LA drivers stuck for hours, having an eco-friendly car that saves you money is important. So if you're looking for small, easy-to-navigate sedans that won't break the budget, think about some of Toyota's best hybrids like the famous Prius, that's been on the road for more than twenty years, and the practical Camry Hybrid.
When it comes to the Prius, many drivers usually opt for the third generation (2010-2015) as a means of saving money but also because of its excellent mileage. If you don't mind paying a little more and want some of the newer technology without the heavy price tag of a brand new model, a used fourth generation (2016-present) model is the way to go. If you look at a 2020 Prius, for example, drivers can expect a fuel economy of up to 58 MPG in the city. If you're stuck on I-101 at rush hour, a Pruis can really stretch a gallon of gas further.
Need something with a little more space? The Toyota Camry Hybrid is a roomy and practical sedan but also a money saver in more ways than one. Not only are used Camry Hybrids great budget-friendly cars, but a Camry Hybrid will deliver for drivers when it comes to saving them money at the pumps. The 2020 Camry Hybrid has a fuel economy of up to 51 MPG in the city. In fact, the Camry Hybrid has proven to be such a popular model that it now outsells even the Prius. So if an everyday money saver is what you need, you can't do much better than finding a Camry Hybrid for sale.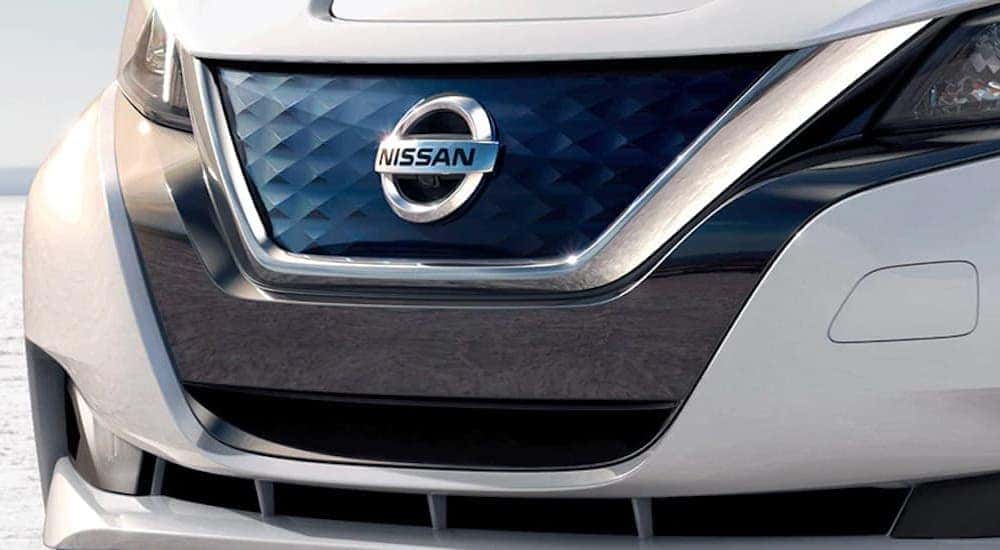 Nissan Rogue Hybrid and LEAF
If you need more space or power than a sedan can offer, no worries, the booming market of hybrid SUVs has you covered. If you're stuck in traffic during the weekdays and eager to get away on the weekends, the Nissan Rogue Hybrid might be what you're looking for. Offering a high safety rating, comfortable interior, and reliability, the Nissan Rogue Hybrid offers a lot for the price. The five-seater compact SUV is available with all-wheel drive and front-wheel drive, with fuel economy figures for the 2017 model coming in at up to 33 MPG in the city.
It's easier to get away when you don't have to worry about your fuel tank. Save money during the week, then when the weekend rolls around, you'll find your Rogue gives you more than enough room to load up the kids and swim gear and hit the beach to cool off. While the Rogue Hybrid was discontinued in 2019, that still leaves drivers with plenty of great years to choose from when shopping for used cars online.
Nissan doesn't fall behind when it comes to eco-friendly cars. But if you're thinking about going all-electric, there might be one name you're hearing quite a bit, the Nissan LEAF. The LEAF has been on the road for over a decade and was the first mass-produced modern EV. The LEAF's compact size and big savings are a win for LA drivers that spend days navigating congested roads and dealing with tight city parking.
If you're thinking about a used EV, then the LEAF just gets better and better. With the introduction of the LEAF Plus in 2019, the car got an optional 62 kWh battery that gave the vehicle a range of 226 miles, all without comprising cabin space. Worried about charging? Not only can EVs like the LEAF be charged from home, but California is considered one of the most EV-friendly states in the country, leading the way when it comes to charging stations with over 4,000+ currently operating. The second generation LEAF also offers drivers more power than the first generation, all with quiet zero-emission driving. It doesn't get greener than a LEAF.
Ford Focus Electric
If it feels like EVs might be out of your budget, think again. With great names like Ford building affordable and dependable cars like the Ford Focus Electric, drivers can save big when they buy a used car. Running from 2012 to 2018, the Ford Focus Electric is great for drivers on a budget that want the assurance of the blue oval.
The Focus Electric gives drivers a practical daily ride with plenty of cargo space, plus great battery range. Check out the 2017 model and get 115 miles per charge. Whether you're commuting ten minutes or an hour, that can make all the difference to your gas budget. The Focus Electric is perfect for drivers on the go, charging to about 80% in less than thirty minutes.
The Focus Electric gives drivers all the great handling and control as a regular Focus, plus a quiet, understated ride that EVs are known for. So if you're shopping for electric cars online but you're on a budget, the Ford Focus Electric can deliver all the benefits of an EV along with the savings drivers need.
Chevy Volt
If you're looking for a plug-in hybrid to give your daily ride an extra bit of energy, then check out the Chevy Volt and take charge of your budget. A great four-door sedan, the Chevy Volt ranks high for reliability, performance, and of course, fuel economy. Which explains why it ranks as one of America's best-selling plug-in hybrids.
With smooth braking and quick acceleration, your Volt will help you navigate heavy city traffic around Los Angeles and have you on your way in no time. Check out the 2018 model to go 53 miles on a full charge. And if you're worried about losing power, don't be; the Volt has your back. When the battery runs low, the Volt will switch to the gas-powered generator. With a combined range of 420 miles, this car will get you where you need to go without slowing down.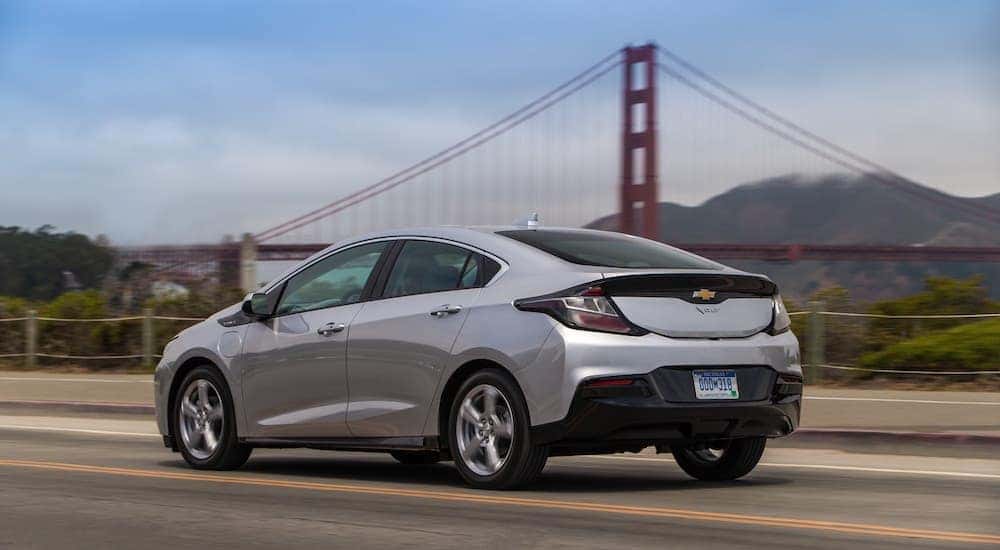 Make the Switch
If you're in California, make your budget go farther and your day run smoother when you switch to a hybrid or an electric vehicle. With so many choices on the market today, it's easier than ever to make the change from gas to green.
If you've never driven a hybrid or EV, you might wonder if it's complicated. Will you be able to just get in and drive and not mess around trying to figure everything out? Since electrified cars have been on the market for decades now, car companies have done a pretty good job of making their green vehicles user-friendly in every way possible. With long-range, quick charging batteries and easy at-home charging stations, plus apps to chart your route and give you a map of every charging station on the way, there's no reason not to make the change.
You never know what gas prices are going to do, so take control and start to think about going green. Not only will it reduce your carbon footprint, but it will also help reduce your fuel and maintenance costs. One last fun fact––when you go electric in California, the Clean Air Vehicle Program allows EV drivers access to most car-pool lanes, even if you're the only driver in the vehicle! So if you want to go further and faster for less, there's never been a better time to think about going electric than the present.